The Twenties are back and as we head into a new decade, I thought I'd take a look back at Vancouver in 1920 with this collection of photos from the City of Vancouver Archives (many of which were taken by Stuart Thomson):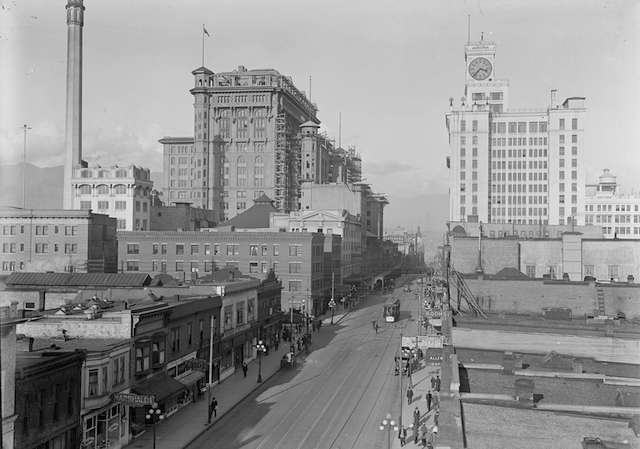 Vancouver in 1920, Photo Collection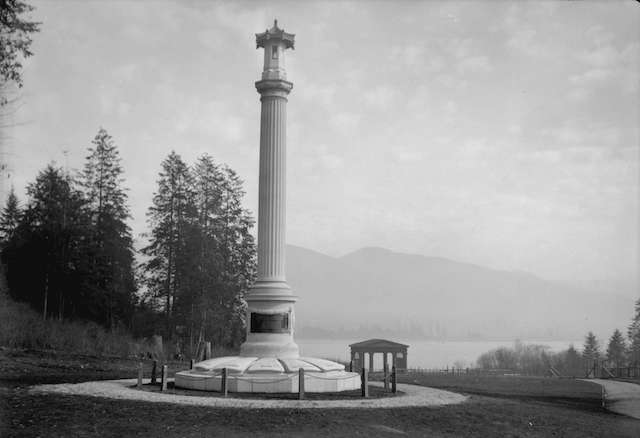 April 1920: The Japanese-Canadian War Memorial, designed by Vancouver architect James Benzie, was installed at Stanley Park. It commemorates Japanese-Canadians who fought in World War I. A Japanese-Canadian entrepreneur, Koichiro Sanmiya, sold war bonds to raise the money for the memorial. You can visit it today, surrounded by cherry blossoms in the spring.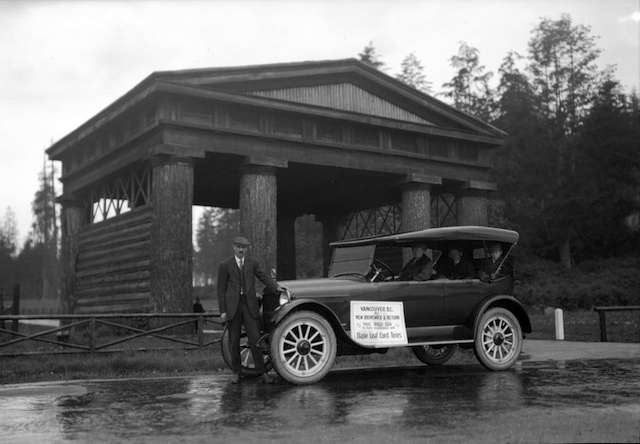 May 1920: The Reo Motor Car Agency Ltd. and Maple Leaf Cord Tires sponsor a road trip with this vehicle, starting out in Vancouver and heading to New Brunswick. Also in the photo, Lumberman's Arch.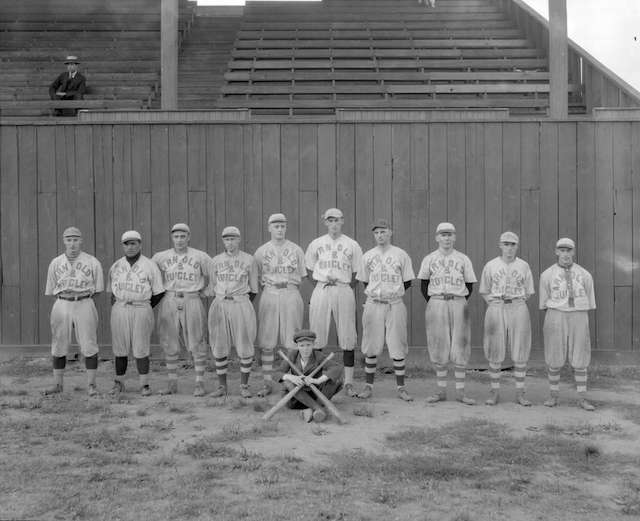 1920: It was a big year for baseball, on January 5th the Boston Red Sox sold Babe Ruth to the New York Yankees. In Vancouver, teams played at the Athletic Park on Hemlock & West 6th. Babe Ruth would play at Vancouver's Athletic Park in 1934 with his team of "American League All-Stars".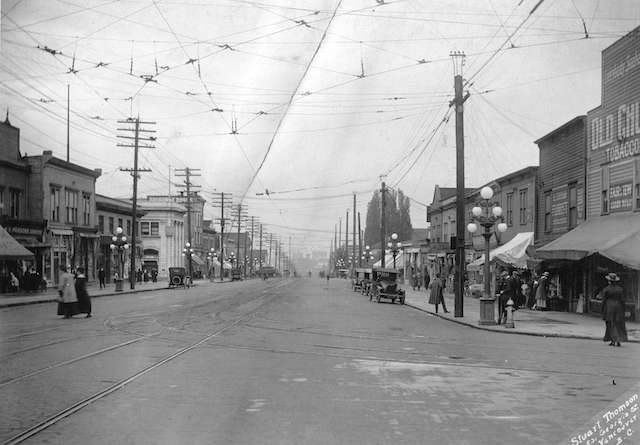 1920: Ever a busy intersection, above is a view of the 2400 Block of Main Street at Broadway.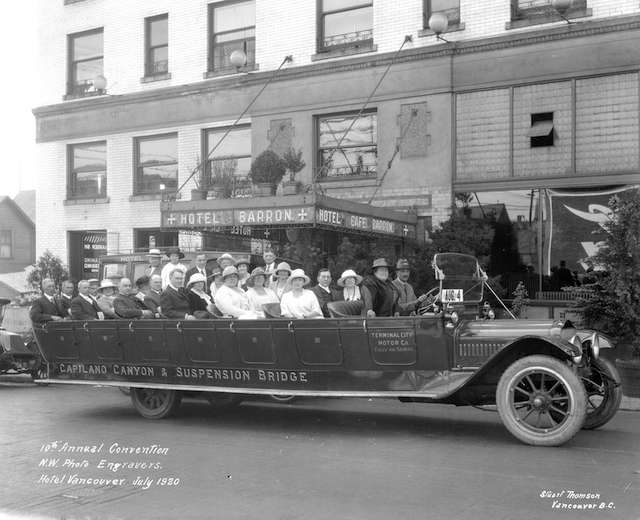 July 1920: A tour bus filled with convention-goers (10th annual Convention N.W. Photo Engravers) outside a hotel in Downtown Vancouver.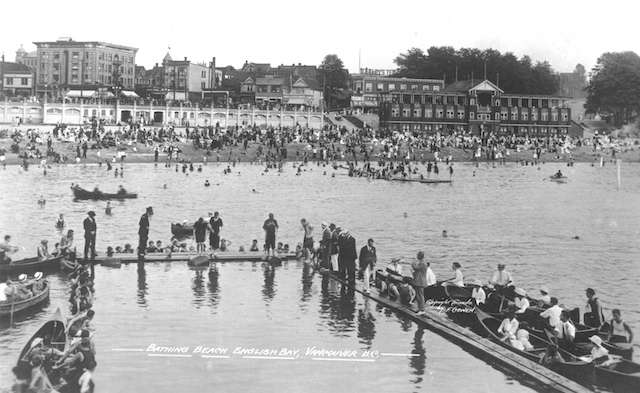 1920: English Bay Beach, hopping with swimmers, paddlers and beachgoers. The English Bay Pier was still around in 1920 as were additional bathhouse structures. You might have even found Joe Fortes in the water there, Vancouver's "Citizen of the Century".
1920: A photo of Christchurch Cathedral on Burrard and Georgia. When it was dedicated in 1895, it was the tallest building in Vancouver.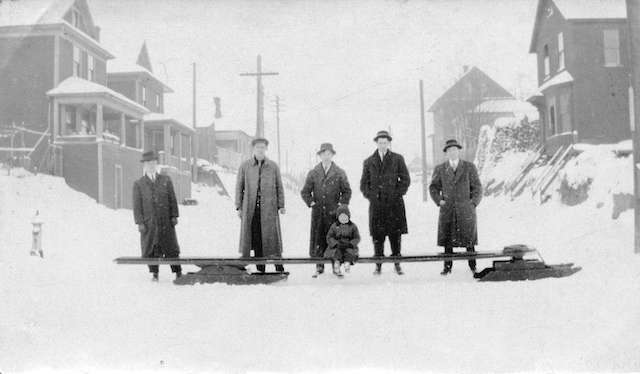 1920: A snow day scene in Strathcona.
1920: There have been three Cambie Bridges, this is a scene from the second one called the Connaught Bridge, which was built in 1911.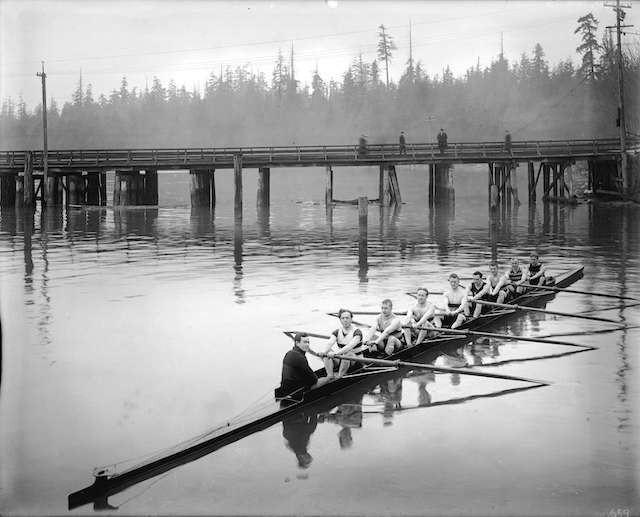 The Seawall wasn't completed until 1980 but work began in 1917. This part of the Seawall, where Coal Harbour meets Lost Lagoon, was sealed off in 1923 and the causeway was complete in 1926. The photo above shows the bridge to Stanley Park in 1920, from the perspective of the Rowing Club.
Vancouver's Theatre Row on Hastings and Granville were popular stops for traveling Vaudeville acts and other talents. Here's what was playing at the Columbia Theatre at 64 W Hastings in 1920.
Related: Vancouver in 1919, 18 Photos of Vancouver in 1918; Vancouver in 1917; Vancouver in 1916; 15 Photos of Vancouver in 1915; 14 Photos of Vancouver in 1914.
See also: January 1st in Vancouver History, February in Vancouver History, March in Vancouver History, April in Vancouver History, May in Vancouver History, June in Vancouver History, July in Vancouver History, August in Vancouver History, September, October in Vancouver History, November in Vancouver History, December in Vancouver History.