A few years ago I thought it would be fun to start a tradition of posting a look back at Vancouver on New Year's Day, offering a glimpse at our fair city 100 years ago. Thanks to the diligent work of the City of Vancouver Archives, and with notes thanks to the legendary Chuck Davis, I can continue this throwback each year:
Vancouver in 1919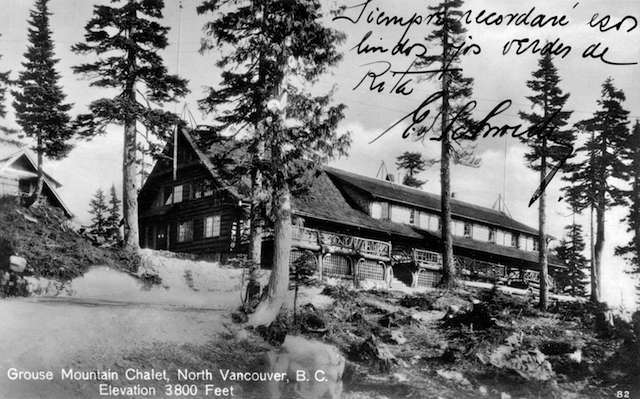 Grouse Mountain Chalet at 3,000ft
Archives # CVA 1088-18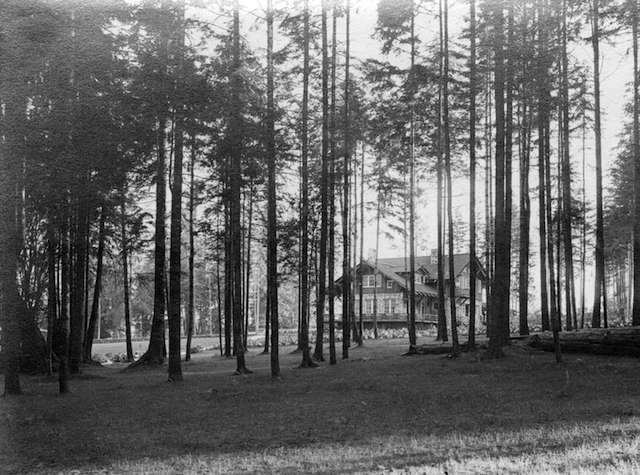 Stanley Park Pavilion
Photo by James Crookall
Archives # CVA 260-1194.220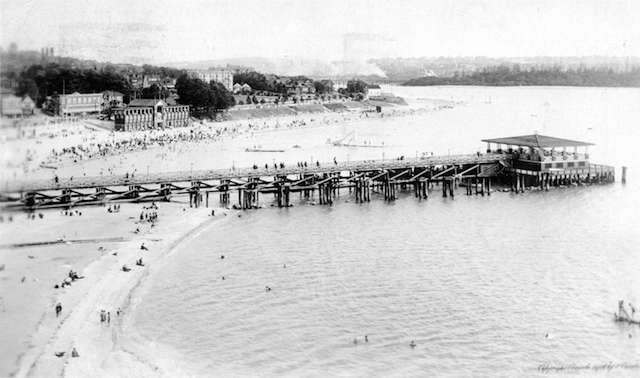 Postcard of the English Bay Pier
Archives # CVA 21-19
Night View of the Arch for the Prince of Wales' Visit
September 1919
Archives # Arch P64

Peace Ceremony Panorama in Stanley Park
July 19, 1919 Photo by WJ Moore
Archives # PAN N179
Some notable events in 1919:
Work on filling in False Creek east of Main Street was completed.
The building of the Peace Arch began with land clearing. It would open in 1921.
A new Town Hall was built in the Brighouse area of Richmond, replacing one that had burned to the ground in 1912.
Read more »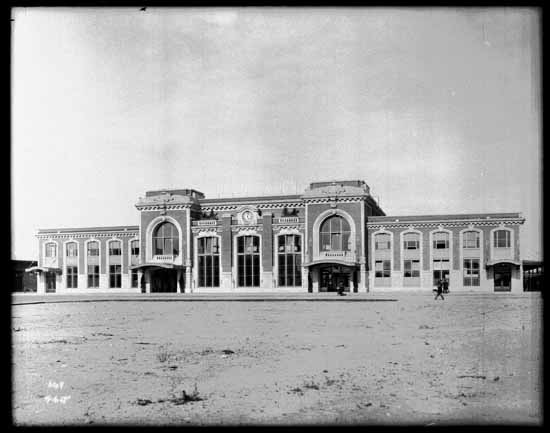 Union Station was Demolished in 1919 making way for Pacific Central Station
VPL Accession Number: 20287
Photo by Dominion Photo Co.
(1918) Final stages of Pacific Central station construction
before fill of False Creek completed in 1919.
Archives# Bu N540.080.
Related: 18 Photos of Vancouver in 1918; Vancouver in 1917; Vancouver in 1916; 15 Photos of Vancouver in 1915; 14 Photos of Vancouver in 1914.
See also: January 1st in Vancouver History, February in Vancouver History, March in Vancouver History, April in Vancouver History, May in Vancouver History, June in Vancouver History, July in Vancouver History, August in Vancouver History, September, October in Vancouver History, November in Vancouver History, December in Vancouver History.