One month ago I reached out to some of my friends around the globe who are originally from the "604" area to see how they're doing during the COVID-19 pandemic. I decided to do a follow up Q&A to see how they're all doing several weeks after our chat…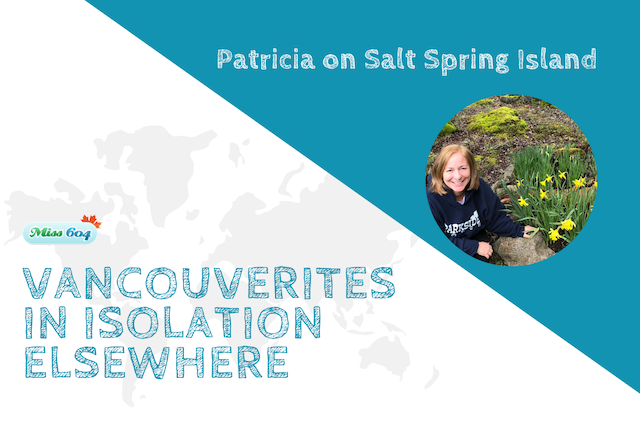 Name: Patricia R.
Hometown: Montreal (Vancouver from 1989 – 2013)
Current City/Home: Salt Spring Island, BC
Read Patricia's first Q&A from March 27, 2020
Vancouverites in Isolation Elsewhere: Patricia on Salt Spring Island
Since we last spoke, how have restrictions changed in your city?
Safe-distancing has become more formalized with floor markings for safe distancing at store cashiers, and limited number of people in stores. The worst change was the closing of BC Parks (we have 4 big ones) and Salt Spring Conservancy lands. But so far CRD parks have stayed open, and we can still easily be in nature, which is a real comfort.
BC Ferries eliminated the route from the mainland to Salt Spring, which was a pretty big change! You can still travel to the mainland but need to make a connection at Swartz Bay. They had closed the golf course too, but happily for my husband (and thus me), it has opened again with a lot of precautions in place.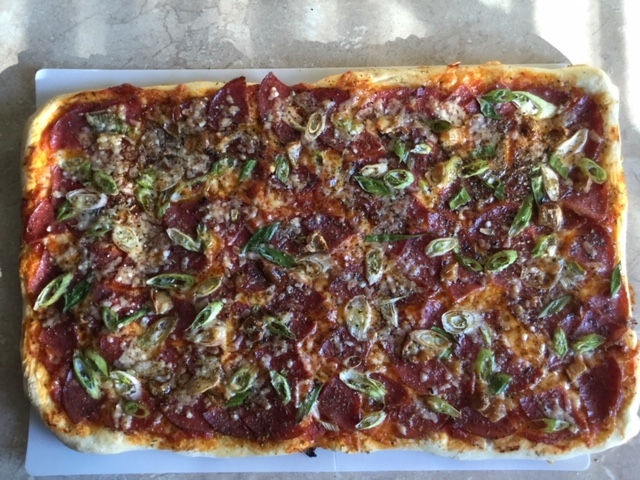 At this point, what are you tired of cooking at home?
A month ago I thought a "new culinary adventure every day" was a great idea, and so I broke open my seldom-used cook books and got to it! Yah, well it turns out a new adventure every day is not as great as it sounds. First of all, you start to miss your old favourites, the comfort food that you've come to know and love. And, not every new adventure is a good adventure…hello sausage risotto in the slow cooker that slow cooked its way into one gelatinous lump with bits of sausage in it – yuk! So now I do new meals for half the week, and the rest of the week it's tried and true favourites.
Is there something you are craving from your favourite local restaurant? Have you been getting take-out/delivery?
More than a food item, I am craving just being in a restaurant. A cozy atmosphere with a view of the ocean and happy locals sitting around us. A nice bottle of wine and someone else cooking good food. Randy and I met 20 years ago and have been out for date night on almost every Friday night since we met. Friday date night is a relationship ritual that we cherish. We miss our old ways.
Are there any online events (concerts, workshops, etc) that have kept you entertained?
Not online events, but there is a YouTube channel that I have become pretty hooked on. It's Li Ziqi channel (she has 10M subscribers, so clearly I'm not the only one who is hooked). She is a young woman living with her grandmother on a farm in China. She spends her days harvesting foods from the farm and beyond and turning it all into delicious meals for her grandma. No talking, no instructions, just beauty.
Has your outlook changed? Are you feeling more, or less positive about the outcome of isolation?
I have maintained a positive outlook throughout this, which is a bit of a surprise to me since I tend to lean towards anxiety. I am taking it one month at a time and I try not to look beyond that. The future will be what it will be no matter what I think. I discard anxious thoughts and replace them with thoughts of gratitude.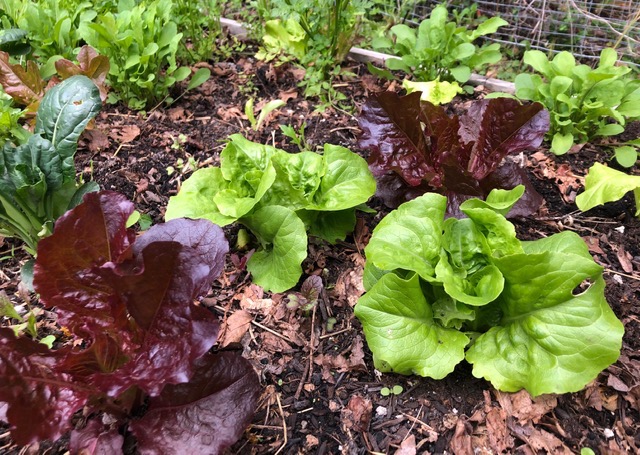 What's one thing someone could do for you right now that would make you smile?
Tell me that they have started gardening or cooking because of being isolated at home, and that they have come to love it. By the way, last week we started harvesting the lettuce I planted a month ago. I grew 10 varieties and it has been such a pleasure to pick it in the morning for dinner that night.
Read the Original Series