I have reached out to some of my friends around the globe who are originally from the "604" area to see how they're doing during the COVID-19 pandemic. Here is the fourth in the Vancouverites in Isolation Elsewhere series:
Vancouverites in Isolation Elsewhere: Patricia on Salt Spring Island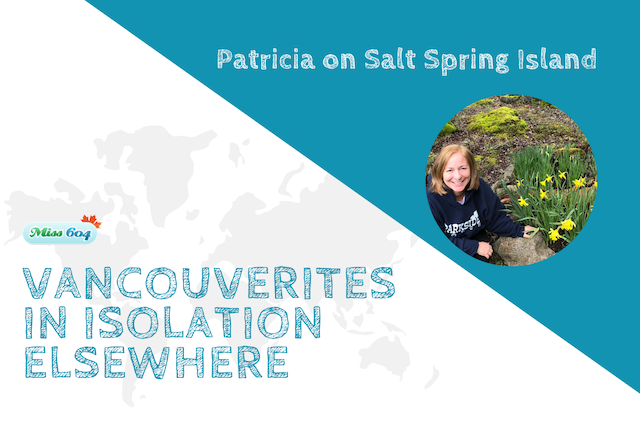 Name: Patricia R.
Hometown: Montreal (Vancouver from 1989 – 2013)
Current City/Home: Salt Spring Island, BC
What is your city like right now?
Even for a rural place which is relatively quiet, it is QUIET now! I only go to the village once a week to shop and I see very few people walking about, but the big stores (Thrifty's, Country Grocer) are busier.
The Gulf Islands have requested that visitors stay away during this time, as half the population here is over 55 and so more vulnerable. On Saltspring we are lucky enough to have a full-on hospital (Lady Minto Hospital), but it is small, and they would be quickly overwhelmed if both locals and visitors were being admitted with covid-19.
Even BC Ferries has asked people not use ferries unless it's for essential travel. I never thought I would see the day when BC Ferries would discourage people from travelling!
How has COVID-19 personally impacted your day-to-day (work/life routine)?
'm a PR Consultant and I've been working from home since 1993, so clearly that's not new. But the difference is I was WORKING from home. Now my workload has dropped by at least 80%, so I'm spending a lot less time in my office.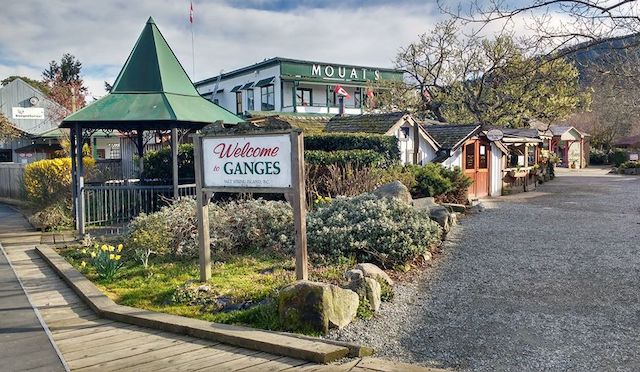 How have you been coping with isolation/quarantine/lockdown?
I'm a home-chef and my usual routine is to plan meals and shop once a week. This is what I continue to do – minus having to check our calendars to see what nights we won't be home for dinner! But now I am challenging myself to only use recipes I have never made before, and they must come from a cookbook. I have tons of cookbooks that I seldom use anymore because I rely on the internet instead. I get to try new things, use these darn cookbooks, and ultimately expand my repertoire. And then there's baking…which calls to me. But I am limiting that because baking is quickly followed by eating!
What have you been cooking at home?
Bread, using my own sourdough starter. This is totally new for me, and I don't think I would have ever thought to do it since we have so many excellent bread bakers on SSI. Now since I have time on my hands, I thought I would give bread a go. But I can't find yeast anywhere! It's sold out in our stores, and I can't even get it on Amazon. Sourdough starter replaces yeast, it known as "wild yeast". It's simply a mix of flour and water that you let sit and feed with more flour and water for a week or so, until it is ready to use (check youtube for more info). I'm on day three and it's a pretty interesting process. I really feel like I am MAKING bread instead of assembling ingredients.
Do you have enough toilet paper?
Yes!When you live rurally there is a tendency to stock up, especially since we've just come out of winter. We live on a tertiary road, so a bad snowstorm could mean we get stuck at home for days on end.
What's keeping you most entertained?
Hummingbirds. We have Annas and now the Rufous have just returned. Everything about them is entertaining! For instance the courtship dive: the male shoots way up into the air as high as he can go, and then dives down at an incredible speed, whips by a female sitting on a branch and as he does he makes this woo-woo sound with his tail feathers. Then he repeats it. Good ones will do a triple, but the special ones will go for the quad! And they may look sweet, but they are not. They are super aggressive; I've seen two males using their long beaks like swords and falling through the sky as they battle it out. If we are very still, they will let us get quite close to the feeders, humming around our heads as they quickly dart in for sips of sugar-water.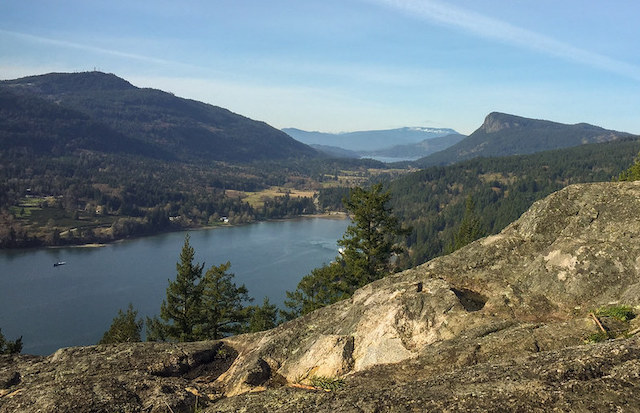 What makes you happy right now?
Spring. The signs of new life everywhere and the colour of all the different blossoms is very uplifting! And even though it's rainy this week it's warming up, and very soon we will head down to the beach with our beach-chairs and wine at the end of the day, sit in the warm sun and look out to the sparkling ocean.
Any advice for Vancouverites?
Plant lettuce. Now is the time to do it because lettuce likes it a bit cold, when it gets too hot out it turns bitter. You don't even need a lot of sun (which most vegetables require), lettuce prefers shade to partial shade. I am seeing lettuce starts at grocery stores, or you could order seeds online. If you only have a balcony you could grow lettuce in pots. You just pull off the leaves you need for a salad, you don't have to harvest a whole head at a time. I like the variety packs with arugula and other spicy leaves in the mix. This will help bring fresh vegetables to your table at a time when you are shopping way less frequently.
Fill in the blank: When this is all over I really want to ____
… get in the car and drive down the Oregon coast. We had just begun to plan this trip when everything was shut down. It's our 20th anniversary in 2020 and this was to be one of our celebrations.
Read more in my COVID-19 news and community series here »