September is ramping up and the event list each weekend is only going to get bigger and bigger! We've got the first-ever Car Free day in Coquitlam on Sunday, flower festivals, markets, Fringe shows and more. Plus, Miss604 is sponsoring the final Vancouver Salsa Cruise of the season. Check out all the fun things to do around Metro Vancouver this weekend and have a great time!
Friday, September 8th | Saturday, September 9th | Sunday, September 10th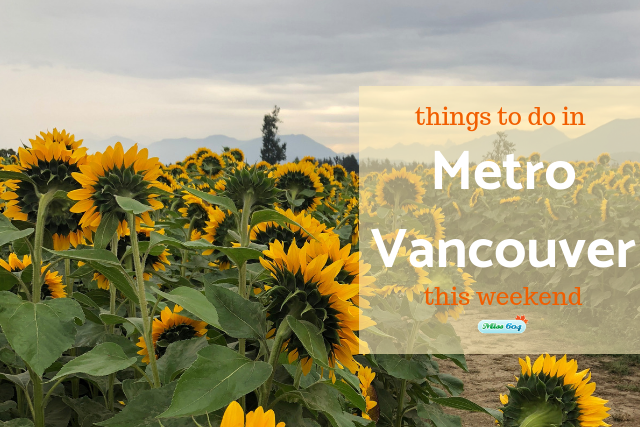 Weekend Events in Vancouver
Things to do September 8-10, 2023
Friday, September 8, 2023
Saturday, September 9, 2023
Sunday, September 10, 2023
Get Updates to Your Inbox
Multi-Day Events & Activities
Attractions & Tours:
Exhibits:
If you have anything to add to the September event list, send it in for a free listing and follow Miss604 on Twitter, Facebook and Instagram.