The 2023 Bard on the Beach Shakespeare Festival returns to Sen̓áḵw/Vanier Park in Vancouver from June 8 to September 30. The festival's 34th season brings back the most successful production in Bard's history, plus a famous tale of political intrigue, a sweeping historical drama, and a unique interpretation of Shakespeare's Macbeth.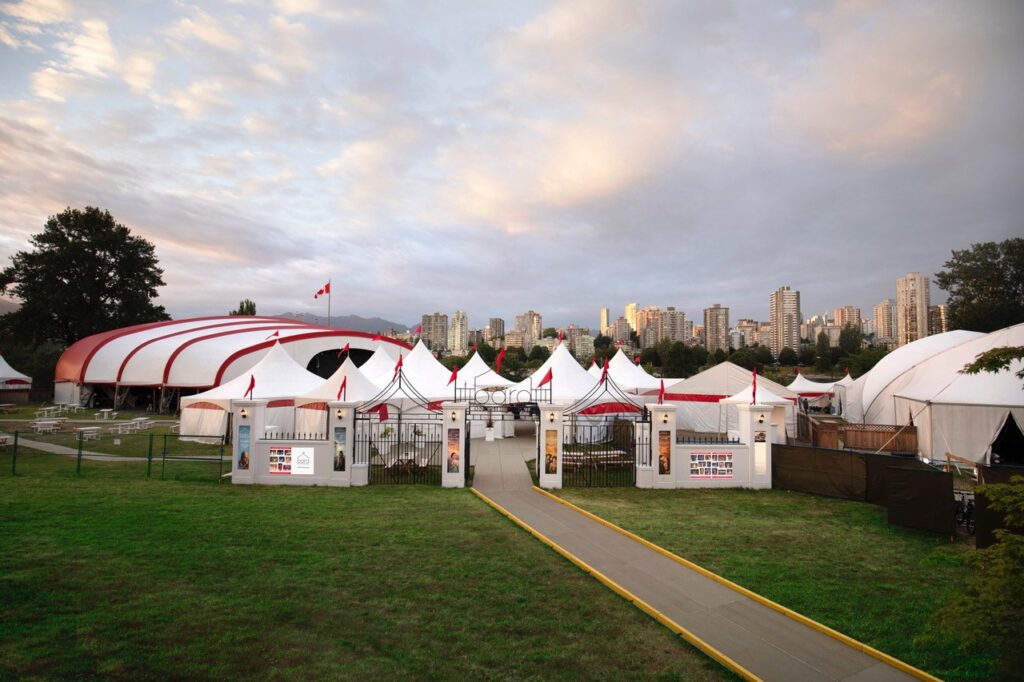 On the BMO Mainstage the season takes off with the return of Bard's triumphant production of As You Like It. Enjoy Shakespeare blended with The Beatles hits in this romantic comedy conceived and directed by Daryl Cloran (As You Like It, Shakespeare in Love). It plays in repertory with a contemporary setting of Shakespeare's gripping political drama, Julius Caesar, directed by Cherissa Richards (Harlem Duet). This tale of our drive to get—and hold on to—power resonates especially powerfully in today's fractured political landscape.
The Howard Family Stage will host two contrasting productions. Adapted by Lois Anderson (Lysistrata), Henry V is a historical drama with a twist running from June 28 to August 13. At the edge of the world, at the end of the world, a troupe of actors explore themes of love and warfare via Shakespeare's text. On August 19, the clever and hilariously imaginative Goblin:Macbeth, created by Rebecca Northan with Bruce Horak, takes over the Howard Family Stage until September 17. This production asks audiences to imagine, "what if a group of Goblins discovered Shakespeare, and staged Macbeth?"
Play run dates and special events for 2023:
As You Like It, June 8 to September 30 – Opening Night June 18
Julius Caesar, June 15 to September 23 – Opening Night June 23
Henry V, June 28 to August 13 – Opening Night July 5
Goblin: Macbeth, August 19 to September 17 – Opening Night August 23
Bard Fireworks Nights: July 22, 26, & 29- As You Like It followed by catered picnic dinner, performance by Coastal Wolf Pack, and firework views
Wine Wednesdays: July 12, August 16, & September 20 – Enjoy some wine before one of three performances throughout the season
Family Days: July 16 & August 20 – Encouraging young theatre patrons to discover Shakespeare and the Sen̓áḵw/Vanier Park festival experience
Bard Pride Night: June 24 – Its second year, which includes early site access for special activities to celebrate Pride with the Bard Family
Relaxed Performance: July 1 – A less structured experience of As You Like It for patrons
Bard Explored: July 15, August 5, & 19 – A deep dive into the world of Shakespeare with Simon Fraser University's Paul Budra
Talkback Tuesdays: Every Tuesday in July & August: Performers take part in free post-show discussions
Tickets are available online now. Prices for special events, group bookings and multi-play ticket packages can be found online or by calling the Bard Box Office at (604) 739-0559. Early booking is recommended for best seat selection (all seats are reserved) as many performances sell out in advance.