Fully Charged, the world's number one home energy and electric vehicle show, is bringing Fully Charged Live Canada to Vancouver September 8-10, 2023. The show will go beyond electric cars to introduce and demo electric vehicles of all sizes (scooters, bikes, boards and more) and spotlight home energy and clean energy solutions.
There will be dozens of local exhibits, informative sessions in the theatre, test drive opportunities, the chance to chat with the Home Energy Advice Team, and so much more.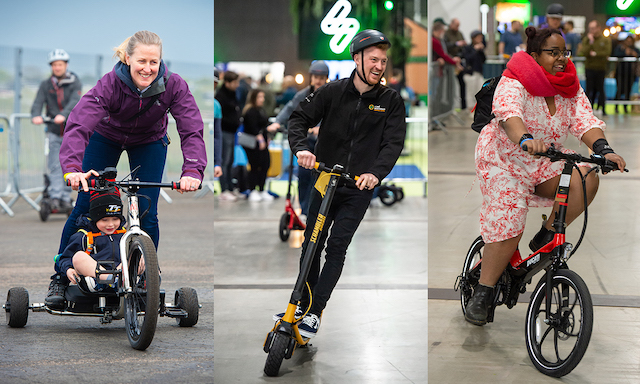 Fully Charged Live Canada
When: September 8-10, 2023
Where: Vancouver Convention Center West (1055 Canada Place)
Tickets: Use code MISS604 for 25% off your admission! Buy online now.

3 days: $75 (+tax/fee); 1 day ticket: $50 (+tax/fee); free for children 15 and under
This will be one of only six Fully Charged Live events held around the world in 2023, and only one of two in North America.
"It's not just about electric cars anymore, it's about everything."
Inspiring people to #StopBurningStuff, the show will include an array of visitor attractions, two theaters with over 50 engaging and informative sessions with inspiring experts from around the world, exhibition with hundreds of local companies, electric vehicles of all shapes and sizes, and a huge selection of home energy options.
Find out what's new and next for electrification, renewable energy and clean technologies for consumers and businesses alike, all while enjoying world class presentations from industry experts. The Fully Charged YouTube channel has over 1 million subscribers and you'll get to see some of their personalities at the show as well.
Win Tickets
I have ten pairs of tickets to give away! Here's how you can enter to win:
Win Tickets to Fully Charged Live Canada
The winners' vouchers will cover one full day of admission OR winners can use these one-day vouchers toward a discount ($50 off) a full weekend admission.