New provincial health orders and restrictions were issued on November 19th, extending until December 7th, limiting events and social gatherings. If you are looking to get in the holiday spirit but will be staying at home, here are a few things to tune into online after decorating the tree: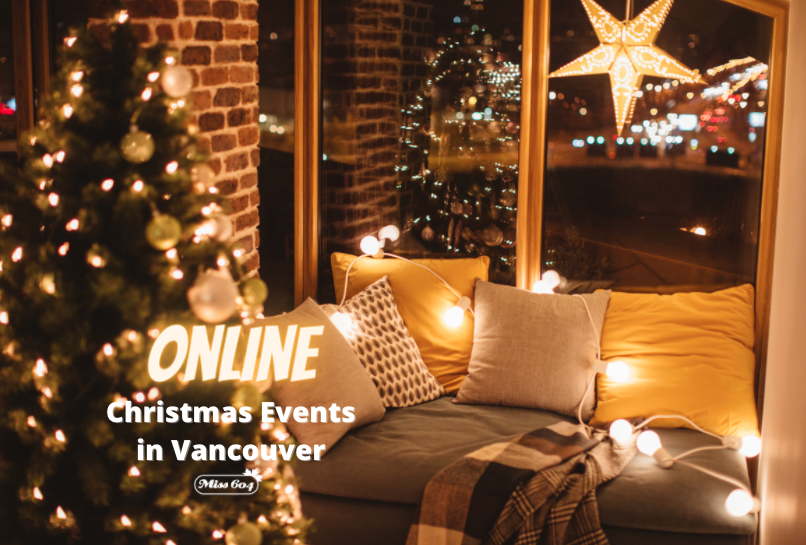 Online Christmas Events in Vancouver
Vancouver Tree Lighting
When: Friday, November 27, 2020 at 6:00pm
Where: Watch online (then at šxʷƛ̓ənəq Xwtl'e7énḵ Square)
About: From the comfort of your home watch Amacon and CTV Vancouver as they officially light the 75 foot Amacon Christmas Tree. During the season, post a photo in front of the tree and tag @amaconlivewell to show off your holiday spirit. Amacon will donate to the Vancouver International Children's Festival as part of its 'Light It Up' campaign that has raised over $1 million for local charities.
Surrey Tree Lighting Festival
When: Saturday, November 21, 2020
Where: Watch online (then at Surrey City Hall Plaza)
About: Hosted by Santa and Mrs. Claus, this year's online event connects everyone at home on Facebook and YouTube Live. The livestream will feature performances from Warren Dean Flandez, Ashley Pater Music, Zaac Pick, DACEY, Quinn Pickering and more.
Theatre
The Cultch: Panto Come Home
When: December 17 to 27, 2020
Where: Streaming online at 12:00pm, 2:00pm, 7:00pm
Tickets: Available online now, solo livestream viewer $35
The Arts Club: Twelve Dates of Christmas
When: November 19, 2020 to January 3, 2021
Where: Live from the Newmont Stage at the BMO Theatre Centre
Tickets: Watch online ($19)
Vancouver Opera: Amahl and the Night Visitors
When: Saturday, December 12, 2020 at 7:30pm
Where: Vancouver Opera's digital hub online
Tom Jackson's The Huron Carole
When: Friday, December 11, 2020 7:00pm to 8:00pm
Where: Online
Tickets: $15, $25 with Zoom reception, purchase online
Studio 58's Theatre: The Play
When: Sunday, November 29 to December 6, 2020
Where: Online
Tickets: Register online for viewing link
Local Shopping
While shopping isn't an event, is it an activity, and it is the holidays, so here are some places you can shop online to support local businesses this season:
Bonus!
Canada in Unison Holiday Special
When: Thursday, December 27, 2020 at 5:00pm
Where: Online
Tickets: $30, all proceeds to support the Unison Benevolent Fund.
Featuring Iskwe + Tom Wilson, Jim Cuddy, July Talk, Matthew Good, members of Mother Mother, Neon Dreams, Ruth B., Sam Roberts Band, Sarah Harmer, Scott Helman, Tim Hicks, The Glorious Sons, Tom Jackson and more, the virtual event that includes elements of live along with newly pre-recorded performances, will draw attention to the increased demand and urgency to support the Canadian music industry during this difficult time as their need for support substantially increases with so many music people out-of-work and in-need due to the pandemic.
Hopefully once our two week pause is up, and COVID cases decrease, we can enjoy some outdoor and distanced holiday events and activities. I will be sure to post an update and add more online Christmas events in Vancouver as they are announced. Stay safe, everyone!