The Granville Island Delivery Co. ("GIDC") is getting ready for the holidays with deliciously themed gift boxes that support Granville Island Public Market merchants.
Granville Island Gift Boxes for the Holidays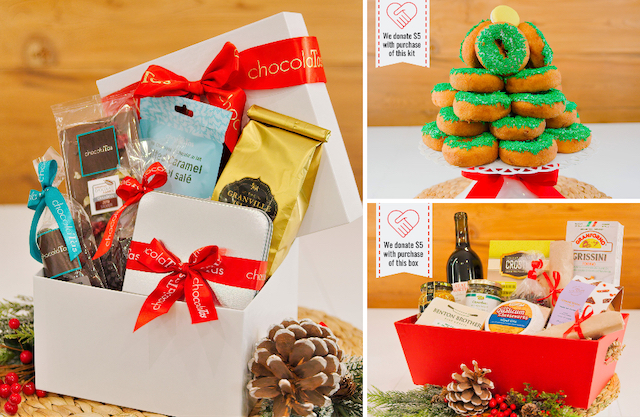 GIDC Founder Michelle Ng has personally curated a selection of limited edition holiday gift packs, which include include popular products from Granville Island merchants like Lee's Donuts, Granville Island Brewery, Benton Brothers Fine Cheese, Oyama Sausage, and more.
"As we limit in-person celebrations this year, we can connect with friends, family and clients with thoughtfully selected gifts while supporting local businesses," says Ng.
"For many of our customers, receiving a beautifully packaged gift at the door is a highlight of their day. They are introduced to a new experience as they enjoy quality products selected for them. There's nothing like a heartfelt, memorable gift experience delivered to their doorstep."
Check out the handy Gift Guide and select hand-crafted boxes like The Charcuterie, Cheese, & Wine Celebration; Beer o'Clock Kit; Chocola-Tea Basket; and the Donut Christmas Tree Kit.
The gift packs range from $49.99 to $129.99. In addition, $5 from featured baskets will aid Granville Island merchants who have been affected by the pandemic.
Donations to benefit Granville Island Merchants can also be made on the website, and delivery gift cards are also available. Follow on Facebook and Instagram for more info.