One month ago I reached out to some of my friends around the globe who are originally from the "604" area to see how they're doing during the COVID-19 pandemic. I decided to do a follow up Q&A to see how they're all doing several weeks after our chat…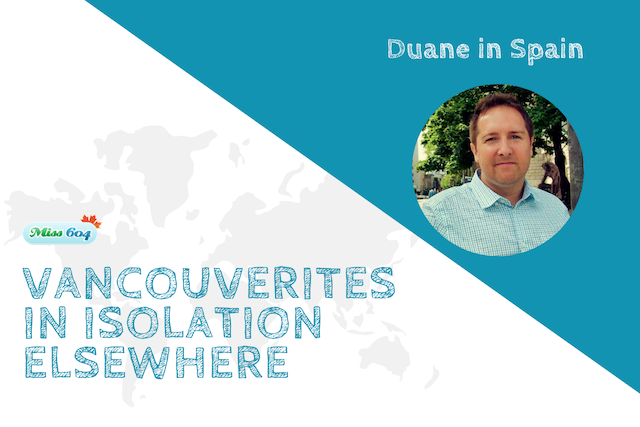 Name: Duane (Website, Twitter)
Hometown: Chilliwack
Current City/Home: Valencia, Spain
Read Duane's first interview from March 24, 2020
Vancouverites in Isolation Elsewhere: Duane in Spain Part 2
Since we last spoke, how have restrictions changed in your city?
We've been on lockdown in Spain for 46 days now, but thankfully the end is in sight. Spain just announced a four phase plan to slowly ease restrictions and return to a new normal, one that includes social distancing. Starting this weekend we will be able to have up to an hour of exercise per day. That may not seem like a lot, but after being basically confined to our houses for 46 days, it's going to be heavenly.
At this point, what are you tired of cooking at home?
I haven't really been experimenting too much in the kitchen, other than with sourdough. Because I try not to go to the grocery store too often, I tend to make big batches of food, such as chilli con carne or lentil soup. The more I write about all of this, the more it sounds like I'm in prison eating bread and soup and getting my one hour of yard time a day.
Is there something you are craving from your favourite local restaurant? Have you been getting take-out/delivery?
Take out food is still available, and I've used it a few times. There's a decent Thai restaurant I sometimes get Pad Thai from (even though it doesn't actually resemble real Pad Thai, it's still tasty). And I grabbed a pizza one afternoon too. When this is over though, I'm really looking forward to someone else making me a nice coffee at a café.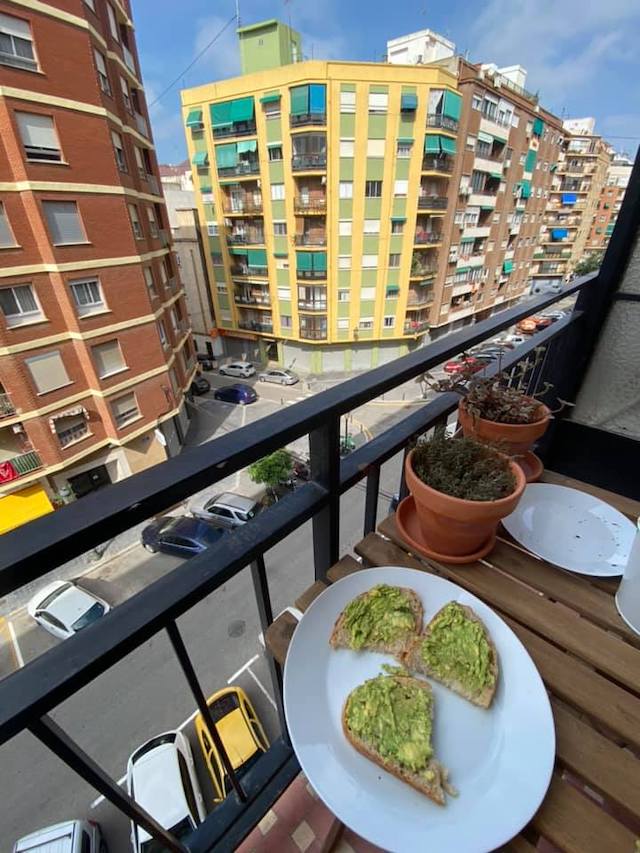 Are there any online events (concerts, workshops, etc) that have kept you entertained?
Not really to be honest. I do the odd zoom call with friends, but haven't been super motivated for any learning seminars or the likes.
Has your outlook changed? Are you feeling more, or less positive about the outcome of isolation?
I had good moments and bad moments overall. I have tried to maintain a positive outlook, but about 10 days ago I was getting pretty melancholy with the whole experience. I've been pretty good at keeping busy, but the lack of nature and social interaction starts to wear on you after a while.
What's one thing someone could do for you right now that would make you smile?
Give me a massage!  I haven't been sleeping very well (common during quarantine here it seems), and for whatever reason my neck is sore from sleeping weird on my pillow!
Read the Original Series