When I was growing up in Surrey, Chilliwack to me meant three things: Flintstones Bedrock City, swimming at Cultus Lake, or driving past the Trans Canada Waterslides on our way to summertime a BC camping adventure.
In 2007, I made my first friend from Chilliwack, Mr. Duane Storey. He introduced himself to me at the Northern Voice blogging conference and we became fast-friends. At the time he lived in Downtown Vancouver but a few years later her moved back to his hometown. John and I would spend weekends with him, with walks along the Chilliwack River followed by backyard barbecues. Duane also came with us to meet WP Kinsella when he did a reading (and signed my copy of Shoeless Joe) at The Book Man in Downtown Chilliwack.
About a decade later, John's nephew visited from Iowa and proposed to his fiancé in the Fraser Valley, that was followed by a photoshoot at the Chilliwack Sunflower Festival. From the old Minter Gardens to the Chilliwack Tulip Festival, corn mazes, the mountains, trails and lakes, it really is a beautiful place.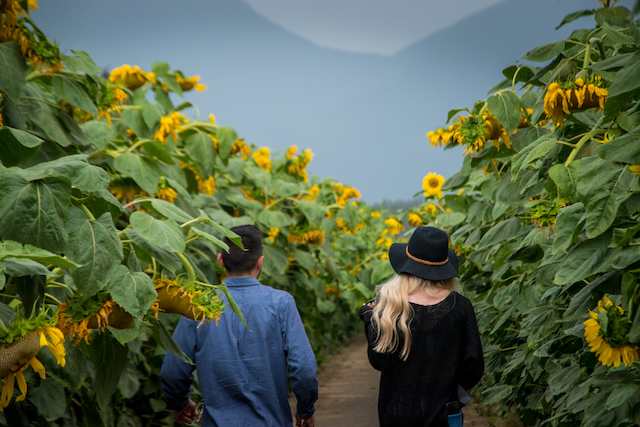 I never realized it until today, since it's Duane's birthday and I have it top of mind, that I have some pretty stellar memories of Chilliwack. As such, and after my digressive introduction, it's today's #604Corners photo feature:
Chilliwack History
From the City website: "The Township of Chilliwhack was incorporated in 1873, the third oldest municipality in British Columbia. The City derives its name from the Halq'eméylem word "Ts'elxwéyeqw" which elder Albert Louie, of Yakweakwioose, talked about it meaning 'as going as far as you can go upriver' in reference to travelling by canoe up the Chilliwack River sloughs leading to Soowahlie. Halq'eméylem is the traditional language of the Stό:lō (People of the River)."
10 Photos of Chilliwack