Today Canada's shut its borders (excluding non-citizens, non-permanent residents, and Americans) and the BC Provincial Health Office banned all gatherings over 50 people.
At a time like this, when we're all shuttered in at home, entertainment and the arts can be a wonderful thing to share – virtually of course. Yesterday the Vancouver Symphony Orchestra performed Beethoven's 6th to a theatre audience of zero, and an online audience of 26,000.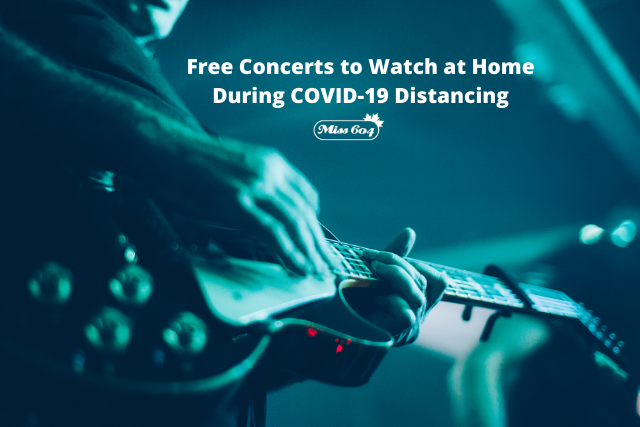 Free Concerts to Watch at Home During COVID-19 Distancing
If you're looking for more free LIVE concerts to watch at home during COVID-19 distancing in Vancouver and beyond, here's a quick list of artists playing Quarantunes:
These will most likely become more common over the next few weeks so this list will be updated as-necessary. Have a tip? Leave a comment below and follow Miss604 on social media. Thanks!
Digital Archives
Related: Virtual Museum Tours in Vancouver, How to Be Productive While Working from Home, COVID-19 What's Open or Closed in Vancouver, Streaming Vancouver Festivals During COVID-19 Social Distancing