A global outbreak of the COVID-19 virus has caused countries and cities to do what they can to mitigate risk of transmission, and the largest step is limiting in-person gatherings.
When you close one door for an artist, they paint another! Creative types in Vancouver and beyond are coming together online to continue to produce digital art and films, and they'll be showcasing them through streaming festivals and YouTube channels dedicated as quarantine entertainment.
Streaming Vancouver Festivals During COVID-19 Social Distancing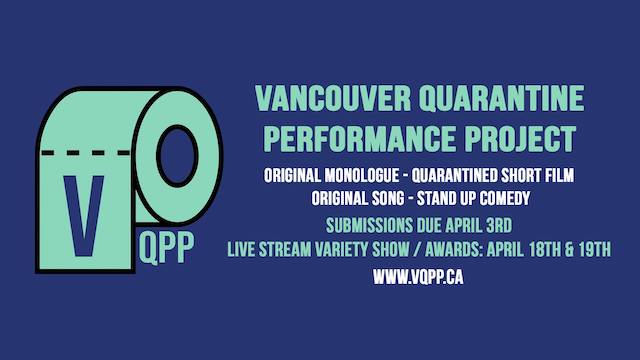 Vancouver Quarantine Performance Project
"Just because we can't all meet face to face, doesn't mean we can't create and share art," says Festival Director Joel McCarthy.
How to participate: Create a 2 minute video and contribute here by April 4, 2020. These are the categories: Original Monologue, Original Song, 2 Minute Speech / Stand up Comedy, 2 minute talent show.
Watch online: The content will be streamed April 18 & 19, 2020
Social Distancing Festival
Streaming nightly! Including performances from the Metropolitan Opera, and more.
Quarantine International Film Festival
10 Short films from around the globe will be selected to be uploaded to the QIFF Youtube Channel and promoted on social media. This is a "for fun" festival as a way to help people feel creatively fulfilled during isolation caused by COVID-19.
How to participate: Upload your 30 second film by April 1, 2020
Watch online: The content will be streamed on starting YouTube April 8, 2020
Know of more? Let me know in the comments and I'll add the digital 'fests to the list!
Related: Virtual Museum Tours in Vancouver, How to Be Productive While Working from Home, COVID-19 What's Open or Closed in Vancouver