Earlier this month, a collective called Breaking Bread launched in order to be a central hub on the many ways that people can show support for the restaurant industry other than dining-in. With frequent online updates, they have a great database of delivery and take-out from independent Vancouver restaurants.
Delivery and Take-Out From Independent Vancouver Restaurants
March 18, 2020: Restaurants and bars in British Columbia are closing down as provincial health officials announced a ban on gatherings of more than 50 people due to the COVID-19 epidemic.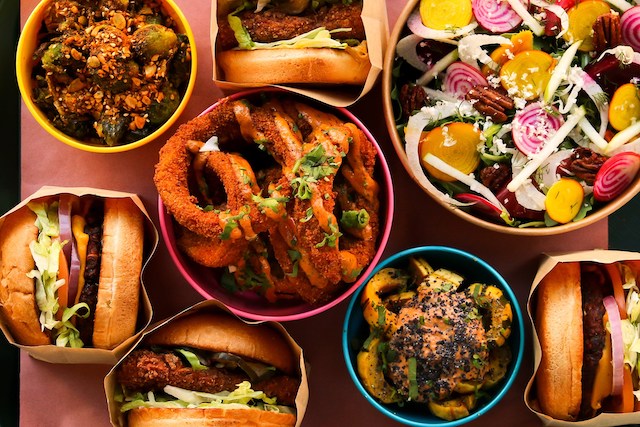 Some of these restaurants may or may not have done take-out or delivery before, so thanks to Breaking Bread for assembling this database:
6 Degrees Eatery
AJ's Brooklyn Pizza
Ask for Luigi
Bao Down Olympic Village
Baroness
Beetbox
Bodega on Main
Bombay Kitchen + Bar
Burdock & Co.
Butter Baked Goods
Café Medina
Cantina Pana
Centro Ristorante
CHOMP
Darby's Pub
Di Beppe
Dockside Restaurant
Edible Canada
Fable Diner
Fanny Bay Oyster Bar & Shellfish Market
Fiore Famiglia
Fiore Famiglia
Heritage Asian Eatery
Heritage Asian Eatery
Jamjar Canteen
Jamjar on Granville
Jingle Bao
Juke Fried Chicken
Moderne Burger
Mordimi Bite Of Italy
Mumbai Local Restaurant
Nuba
Number E Food
One Bowl
Pacific Poke
PiDGiN
Pizza Carano
Pourhouse
Robba da Matti
SMAK – Healthy Food Fast
Sopra Sotto
Sprezzatura
The Cannibal Cafe
The Chopped Leaf
The Federal Store
The Greek – By Anatoli
The Greek Gastown
Via Tevere Pizzeria
Other ways you can support the hospitality industry at this time include:
| | |
| --- | --- |
| Subscribe to digital newsletters | Engage on social media |
| Share photos on social media | Purchase gift cards |
| Write a positive online review | |
Breaking Bread also has listings available for Langley, Maple Ridge, Richmond, Kelowna and the North Shore.
Related: NFB Has Over 4,000 Free Films Online, Virtual Museum Tours in Vancouver, How to Be Productive While Working from Home, COVID-19 What's Open or Closed in Vancouver, Streaming Vancouver Festivals During COVID-19 Social Distancing, Free Concerts to Watch at Home During COVID-19 Distancing