I was born at the turn of a decade so I always find extra special meaning, and nostalgia, when the calendar flips over to another era in my life. One of the most impactful partnerships I made in the 2010s was signing on with Seekers Media who produce ZenSeekers, FestivalSeekers, and SnowSeekers. Through my partnership with them, as a freelancer and content distributor at Miss604, I have explored parts of my province I thought I would never see – and now I can't wait to go back!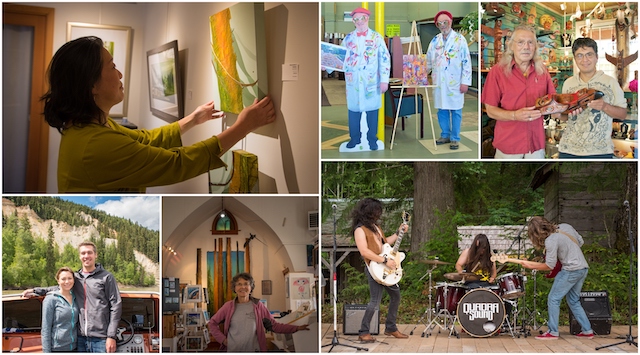 Top 10 Seekers Travel Posts of the 2010s
Here are my Top 10 Seekers Travel Posts that I got to experience, research, write and produce over the last decade:
10. Snowshoeing at Manning Park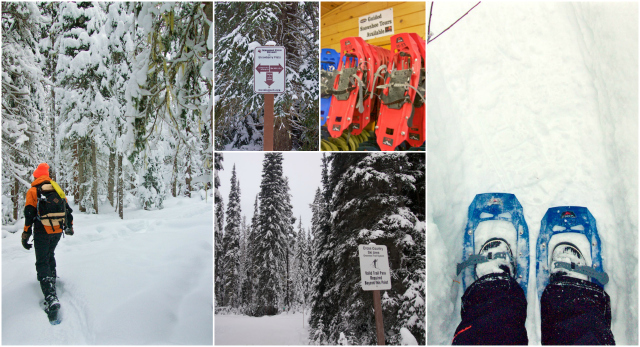 2016: Can you believe it was my first time EVER at Manning Park in the winter? My guide and I also saw a Snowshoe Hare, which made the experience extra special.
» Read my SnowSeekers story and accompanying Miss604 story.
9. Horsefly, BC
2017: I rented a car in Northern BC and drove around from Quesnel to 100 Mile House, Williams Lake, and Horsefly – which stole my heart. With a population of 1,000 (including Juno-award winners Pharis & Jason Romero) it grows exponentially during the popular annual Arts on the Fly Festival.
» Read my FestivalSeekers story (and this one about ride on the Gold Rush Trail) and accompanying Miss604 story.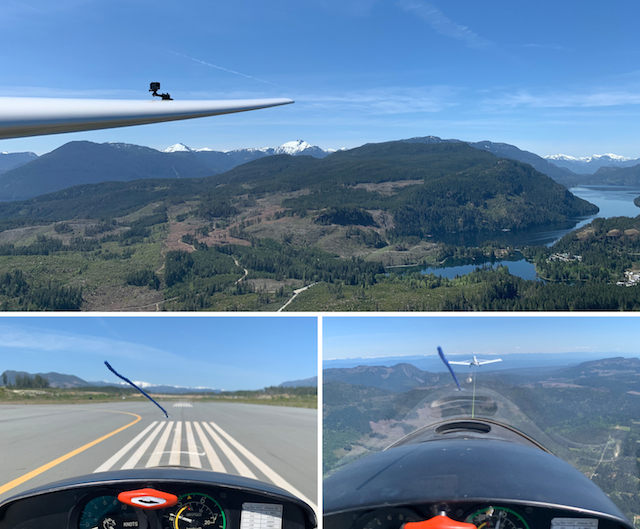 8. Port Alberni From the Sky
2019: My first overnight ever in Port Alberni was in 2018 when I did a sunrise hike and visited McLean Mill Historic Park. This past year, I did something I never thought I ever would: I took a flight in a glider up and around the valley, following the Beaufort Mountain Range.
» Read my ZenSeekers story and the Miss604 story.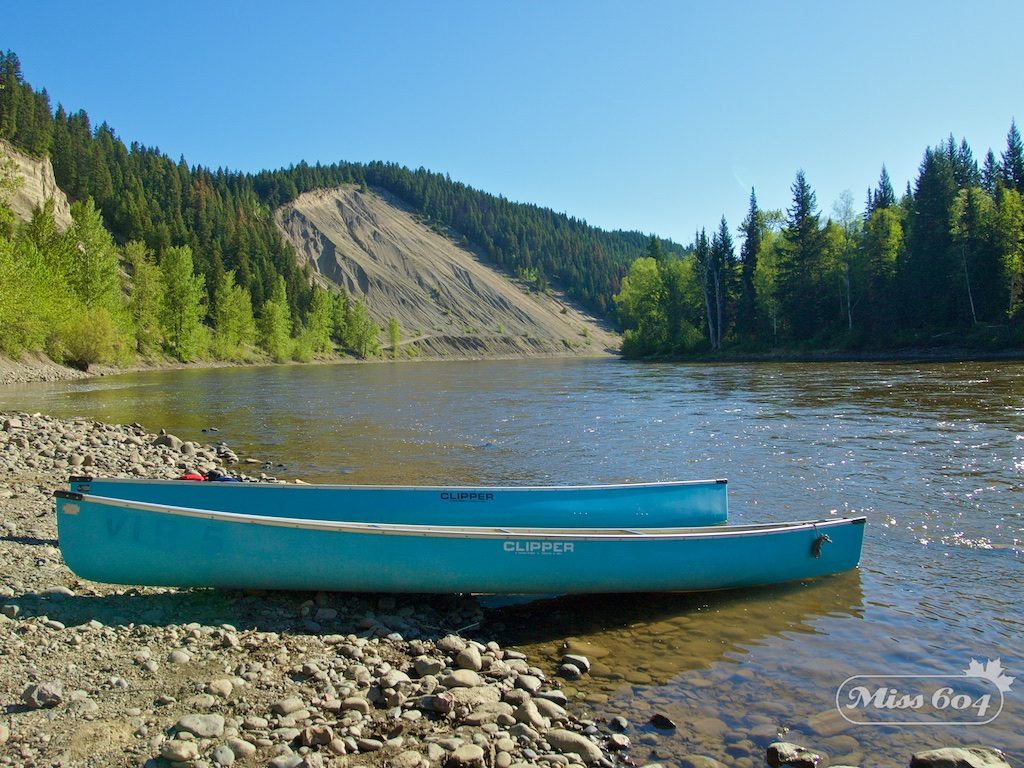 7. Canoeing the Nechako to the Fraser
2016: Prince George has been one of my favourite BC destinations, where I've visited a winery, a brewery, hiked an Ancient Forest, and for this assignment in particular, joined a canoe club to paddle the Nechako River to the Fraser.
» Read my FestivalSeekers story and the Miss604 story
6. Pow Wow in Williams Lake
2017: One of my favourite things about working with Seekers is their care, respect, and appreciation of Indigenous culture all across the province. I was honoured to attend the Chief William Fathers Day Traditional Pow Wow on their behalf a few years ago, where I met some wonderful people from all over the Pacific Northwest.
» Read my FestivalSeekers story
5. Desolation Sound
2015: I had heard about Desolation Sound my entire life, and (it seems to be a theme here but) I went there for the first time on assignment with Seekers. It was my first time up to Powell River and Lund as well. BONUS: I visited the Galapagos of the Salish Sea on another trip in 2016).
» Read my FestivalSeekers story and the Miss604 story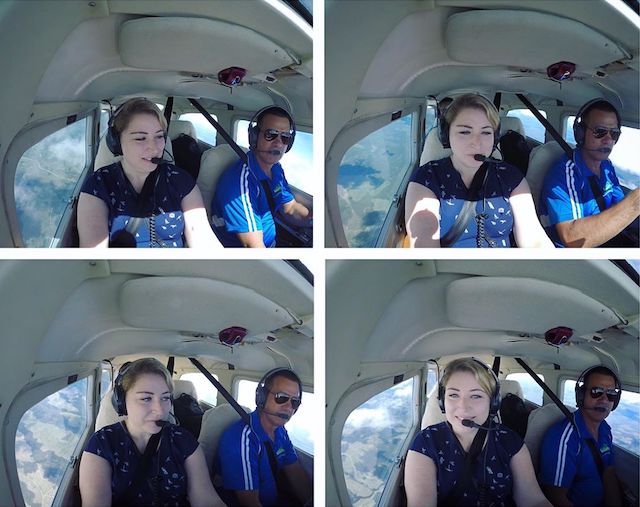 4. Sky High with Billy Barker
2017: Pan for gold? Forge a horseshoe with a blacksmith? Ride a boat up the river? Fly a Cessna? Yes, all things I have done in Quesnel. Whether I was researching the Quesnel SkyFest or the legendary Billy Barker Days Festival, I've always had a wonderful time in Quesnel.
» Read my FestivalSeekers story and one of these on Miss604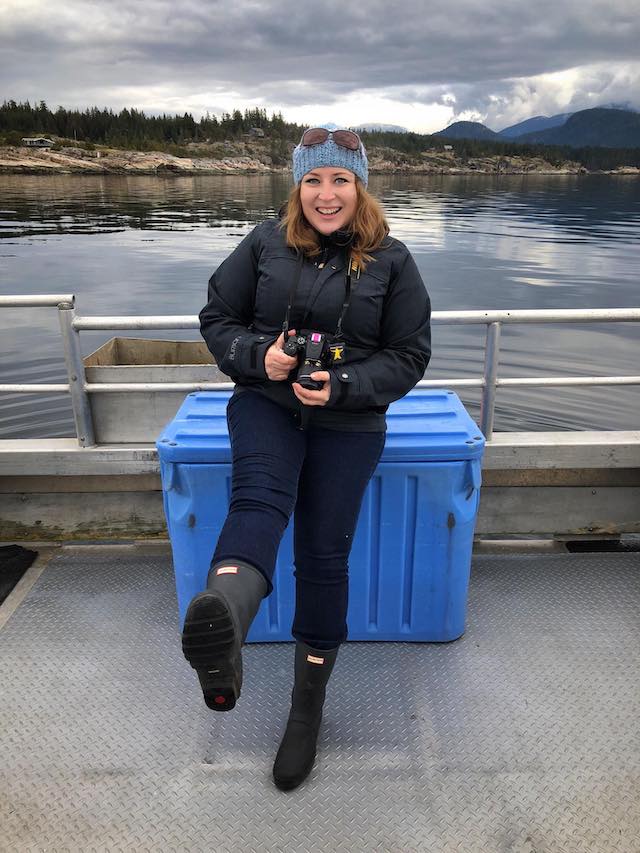 3. Prawn Fishing
2018: When I was 15 I could recite the entirety of the Forrest Gump screenplay (much to the chagrin of anyone watching the VHS along with me). So, in 2018 when Seekers sent me to Pender Harbour on the Sunshine Coast to board a boat and do some spot prawn fishing, I giddily channeled my inner Forrest.
» Read my ZenSeekers story and the Miss604 story
2. Nanaimo Bathtub Race
2016: The first year I covered the Nanaimo Bathtub Race for Seekers, I met a tubber and followed him around on the waters between Vancouver and Newcastle Islands. The second year, I got to ride in the world's largest bathtub boat!
» Read the story on FestivalSeekers and read the Miss604 Story
1. Kiixin Ancient Village
2018: I've traveled to three continents, a dozen countries, states and provinces and I'm pretty sure that Kiixin is one of the most beautiful places I've ever seen. When the Huu-ay-aht First Nation decided to launch tours to this 5,000 ancient village site (which are free BTW) I was lucky enough to follow two incredibly passionate guides in 2018 and 2019 to promote this offering.
» Read the ZenSeekers story and the Miss604 story
Follow the Seekers Media brands on social media and look for some of my new coverage in 2020, starting with some snow!