"Sheltered waters, beautiful scenery, there's nothing better than fresh BC spot prawns!" captain Rick Jerema exclaimed as I dunked a prawn tail into a cup of soy sauce and popped it in my mouth. The Gulf Rascal purred along the emerald waters of the Sunshine Coast while Rick's partner Roxanne sorted the catch and reset bait in traps.
Prawn Fishing on the Sunshine Coast
You can read about my whole experience on ZenSeekers here »
I sat back and enjoyed the bounty.
Well I didn't as much sit as stand along the side of the vessel, salt water spray tickling my nose, eyes scanning the pristine landscape between waves and the rocky shores of Texeda, Hardy, and Nelson Islands.
Rick and Roxanne run Gulf Rascal Charters, a fishing tour company that will not only get you around the unique islands of the Sunshine Coast, as seals and otters look on, but facilitate a fun day of fishing for local, sustainable catches that you can take home with you – or eat right on the boat.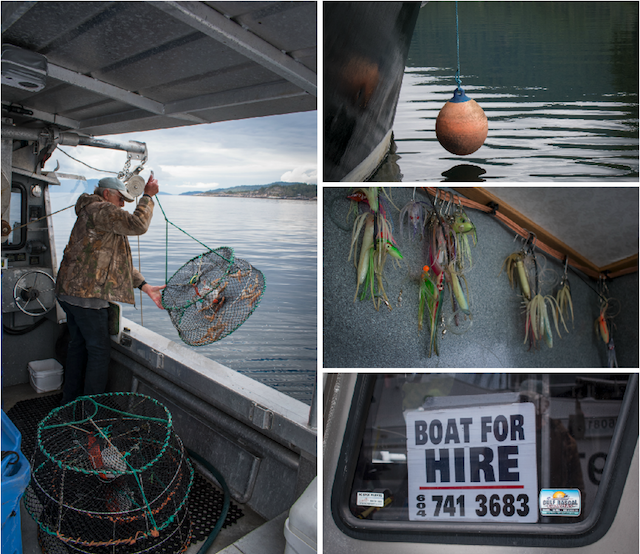 Want to spend a day on the water fishing for salmon, ling, rockfish, yelloweye, and those delicious Sunshine Coast prawns? Read about the tours offered by Gulf Rascal Charters in my ZenSeekers post here »
If You Go
BC Ferries leaves from Horseshoe Bay in West Vancouver to the Sunshine Coast with around 10 sailings daily, plus sailings from Vancouver Island to the northern Sunshine Coast (Powell River), or you can take advantage of the many other transportation services including float planes, passenger ferry service, and more.
Sunshine Coast Tourism can help make plans.
Tag #SunshineCoastBC and #ZenSeekers on your travels here and you might be featured on their social media channels.