It's not every day that you get to soar like an eagle over a spectacular coastal destination, thousands of feet up with no sound except the wind. I have to admit, I had trepidations about heading up on a glider flight with Port Alberni when the idea was first pitched by ZenSeekers, but my attitude soon changed.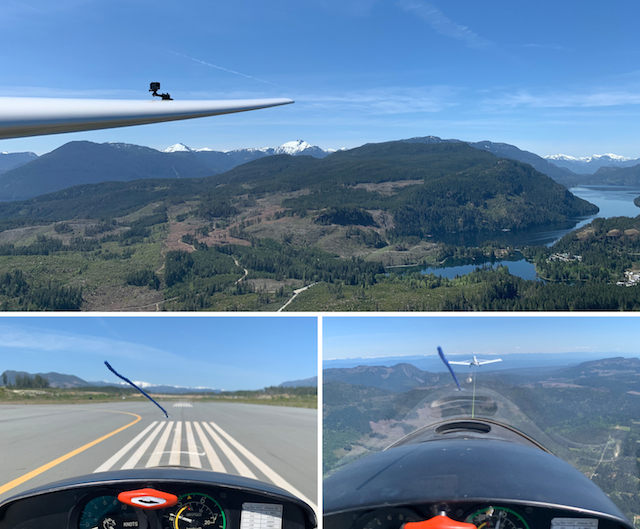 Gliding with Vancouver Island Soaring Centre
So what was the deciding factor, even with my mom texting me saying she didn't want me to go? Well, first I met the team of pilots from the Vancouver Island Soaring Centre. These guys live and breathe flying and completely geek out about the technology of soaring in the non-motorized craft. They were so enthusiastic, and so knowledgable about the science of glider flying. They did a test flight first so I could see how things would go with the tow-plane that lifts the glider off the runway and into the air, and my hesitation quickly turned into excitement.
It was also a gorgeous day, with a few clouds and just enough wind in the air for a smooth flight and endless new perspectives. Located in the heart of the Vancouver Island, you can get coast-to-coast views above Port Alberni, from the edge of the Pacific to the Salish Sea. Want to know more about my flight? It's all in my ZenSeekers post and you can spot me in the video above too!
Hike the Alberni Inlet Trail
Last year I profiled a roster of impressive (and accessible) hikes around Port Alberni, and I had a new experience summiting the Alberni Inlet Trail this season. This two-stage trail, which is 8.5 km and 12 km, starts off right near town and within the first 20 minutes you get an amazing view of Mount Arrowsmith as well as Port Alberni below. I have the full details of this experience on my ZenSeekers post »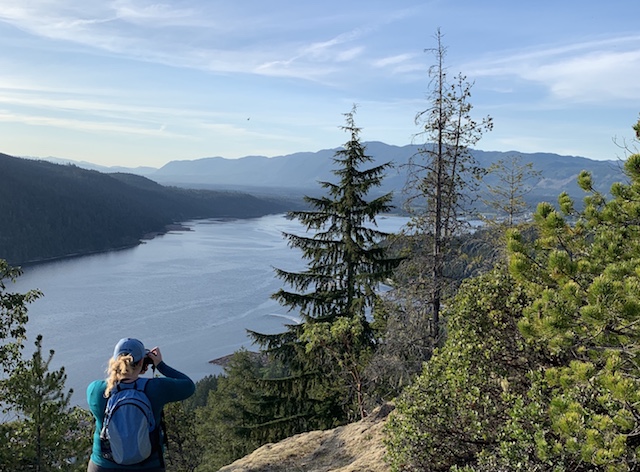 When You Go
Uncover more about the Port Alberni region's offers for adventure. Check out ZenSeekers' #ExplorePortAlberni Expedition page to see how you can have an adventure like this.