The Ancient Forest, BC's newest Provincial Park, is the only known inland temperate rainforest in the world, and is home to a grouping of 800-2,000 year old cedars. This designation is thanks to the hard work and dedication of a team of volunteers, including the Lheidli T'enneh First Nation & Caledonia Ramblers Hiking Society and their supporters.
BC's Newest Provincial Park
The area was known to the Dome Creek Forest Information Committee, which was formed in 1990 to advocate for the protection of the Upper Walker Creek watershed. The cedar giants, now at the core of the new Provincial Park, were stumbled upon in 2005 (by David Radies of UNBC) and stood in the a middle of an approved cut block. This propelled the drive to protect the land, which lies just an hour east of Prince George along Highway 16.
The trail head is marked by a modest sign on the side of the highway, and when I visited in April there was still some snow in the parking lot and along many of the trails. There are easy-to-moderate trails that are marked and mapped out with interpretive signage. Loop around to the Big Tree (which is a relative term among the many enormous groves), traverse across the top of the park to a cascading waterfall, rest on a bench, and enjoy the lookout with Mount Sir Alexander off in the distance.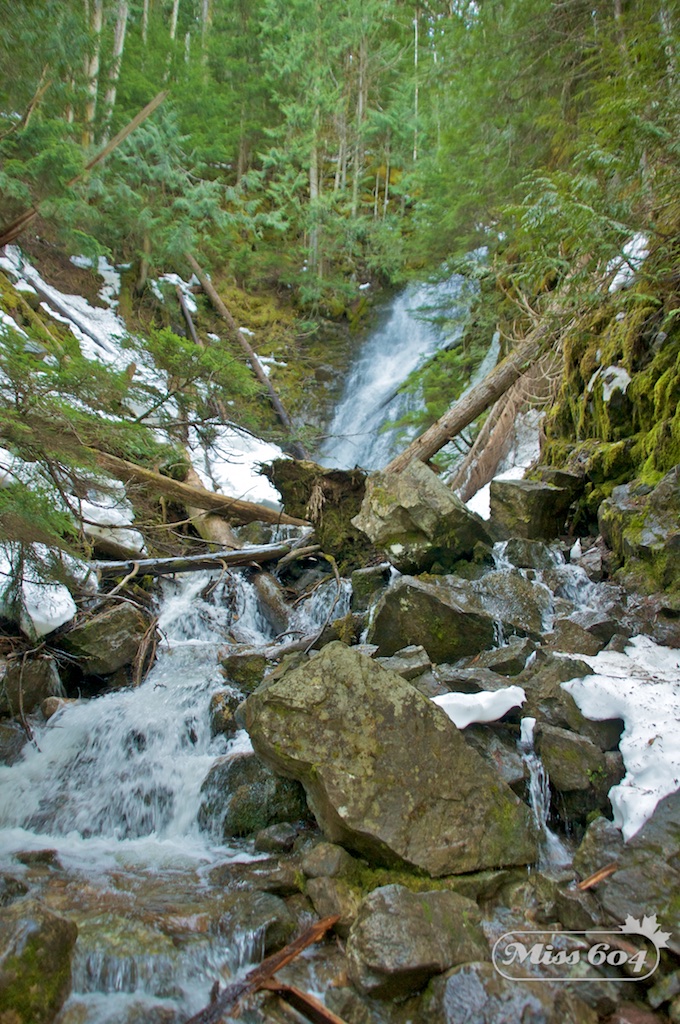 Thousands of Volunteer Hours
The Ancient Forest Interpretive Trail was officially opened on June 4, 2006 and now almost 10 years later, a 11,190-hectare area at the core of this former cut site, is now protected. In 2008, the licensee cancelled plans for harvesting this block, and the Ancient Forest obtained a greater level of protection.
The Caledonia Ramblers Hiking Society continues their mission to this day, to "provide access into the world unique inland temperate rainforest of British Columbia by way of a 4,500 meter long plank pathway at the Ancient Forest Interpretive Trail."
The 3km plank pathway is still a work-in-progress in some parts but the 500m Universal Boardwalk was completed in 2015, providing access to the forest for those visitors in wheelchairs, and others with mobility or mental health challenges. This is the result of 3000 hours of labor, from 50 volunteers.
20,000 visitors explored this unique ecosystem, walking between the towering trees, waterfalls, lichens, and mosses of this rainforest when it was a "hidden gem". With this new designation, hopefully it puts the Ancient Forest on more maps so that many more can discover the beauty and majesty of this magical place.
If you're visiting the area, check in with Tourism Prince George on Twitter and Facebook for the latest information.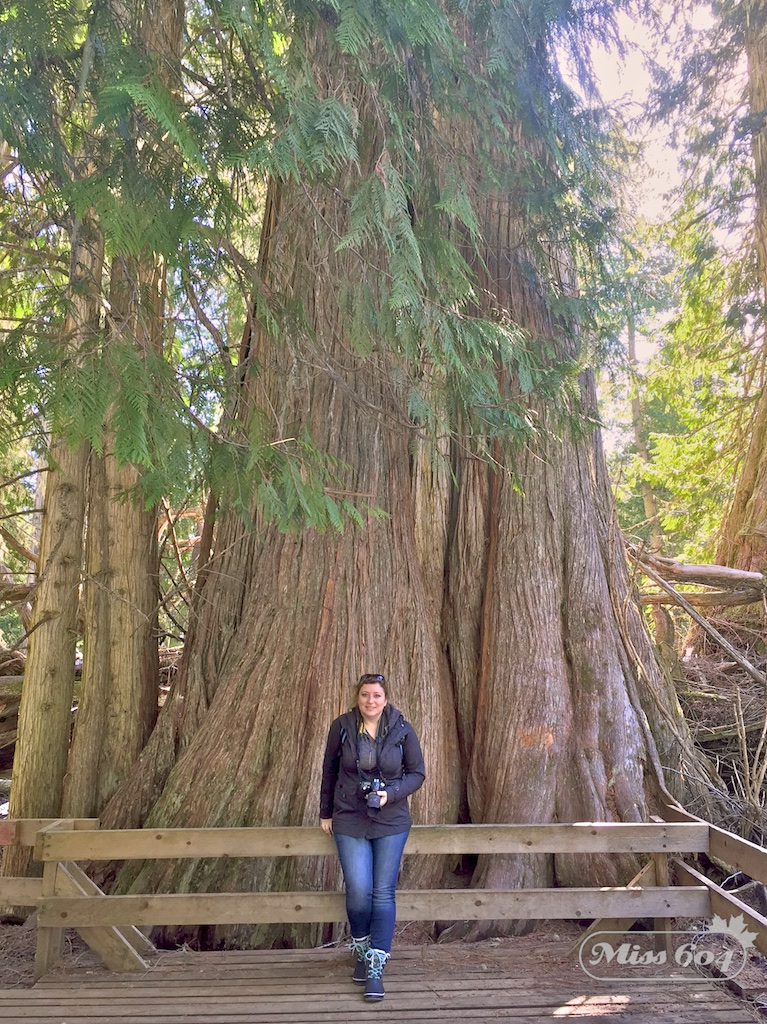 Related: Snowshoeing in the Ancient Forest (2010).