Looking for a refresh on your go-to restaurants and activities? Look no further! We have curated a list of our current culinary favourites and notable limited edition menus, into one convenient spot for this month's Vancouver Foodie Friday feature. For September, we are fully diving into the best late-summer finds and features for those who are ready for autumn:
Vancouver Foodie Friday – A First Taste of Fall
MONZO Burger Opens Downtown Vancouver
Where: 1401 Granville St, Vancouver
When: Opens September 9, 2023
Details: MONZO Burger, a spin on the word "manzo" (Italian for 'beef'), is a modern, creative and upscale fast food restaurant and bar opening September 9th downtown Vancouver. The concept takes inspiration from the energy of Milan's 'Paninari' youth movement, delivering an experience where food, fashion and culture intersect.
Guests can expect a fun 90's throwback experience, custom cocktails, beer and wine, fresh burgers and Milanese-style chicken sandwiches, in addition to gluten-free and vegetarian options, as well.
This Friday, September 1 beginning at 11:30am – ahead of the grand opening – the public is invited to a Burger Giveaway Day, where the first 1,000 customers can enjoy complimentary cheeseburgers, available on a first-come-first-serve basis. Also, to celebrate the official opening day, on Saturday, September 9 beginning at 11am, MONZO will be giving away free cheeseburgers to the first 100 customers.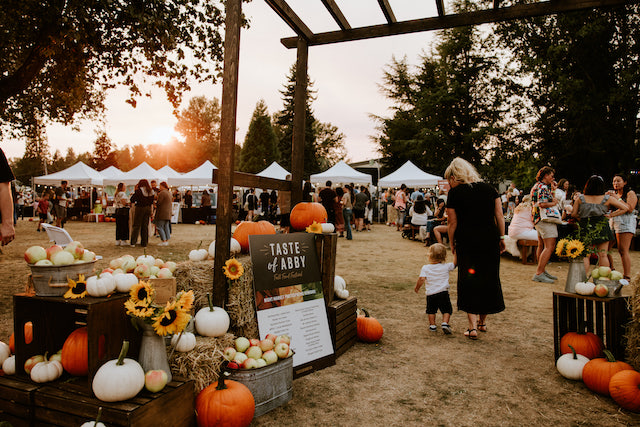 Singletree Winery & Events in Abbotsford
Where: Singletree Winery (5782 Mt. Lehman Road, Abbotsford)
When:

September 8, 6:00pm – 8:00pm (The Harvest Festival)

Details: Take a trip out of the city with the options for many separate events at Singletree Winery (and the surrounding community) this September. On September 8th, Singletree Winery is hosting their annual Harvest Festival featuring a three hour concert by The Tanner Olsen Band and a BBQ dinner courtesy of Roll n' Coal. Grab a blanket and a friend, tickets may be purchased here.

On September 20th, as a fun part of Taste of Abbotsford Fall Festival, they are crushing grapes the old-fashioned way at Singletree (bookable time slots from 12:00pm – 5:00pm with a group of your choice). You will be able to enjoy a delicious glass of wine and snacks while taking in the fall entertainment and good company. Secure your spot here.

If you would rather check out the rest of the festival, the Taste of Abby Fall Festival is ongoing from September 15th to the 24th with many different events for all interests and age groups. Other activities include a week of unique farm experiences, seasonal bites, spirit, cider and beer releases, a guided Circle Farm Tour, a foraging workshop, the art and wine walk in Historic Downtown Abbotsford, discussions on healthy food systems and the annual Food and Farm Excellence Awards.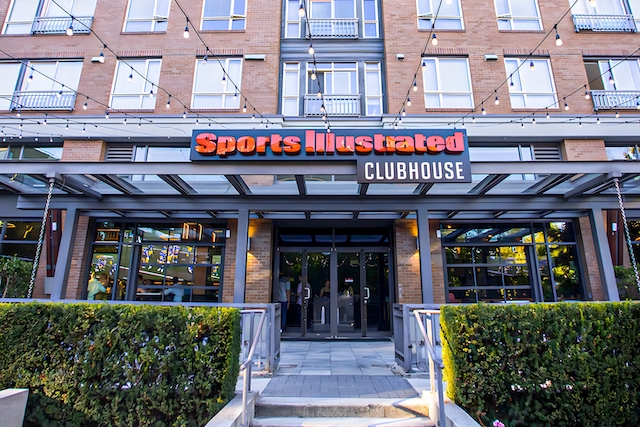 Sports Illustrated Clubhouse Open in Vancouver
Where: University of British Columbia (3340 Shrum Lane, Vancouver)
When: Opened August 14, 2023
Details: Sports Illustrated (SI) announced the opening of its first ever Sports Illustrated Clubhouse experience. The brand new hospitality concept, which is part of the newly formed Sports Illustrated Restaurant Group, is located on one of Canada's largest university campuses, The University of British Columbia (UBC). The clubhouse experience aims to focus on welcoming drinks for groups of friends, being a cozy weeknight dinner spot and of course, being the premium go-to hub for all sports viewers. The kitchen, led by executive chef Cameron McGowan, will feature elevated West Coast cuisine and will include 30+ beer and ciders on tap, specially crafted cocktails, an variety of non-alcoholic options and a curated wine list. Follow along here.
OEB Breakfast Co. Local Charitable Initiatives and Honey Partnerships
In its effort to make a positive impact, OEB has partnered with local honey suppliers across Canada to offer jars of honey for sale. By purchasing a jar of honey at any OEB location in Canada, guests will be directly supporting local charities as all proceeds from the honey sales will be donated.
In addition, a portion of the proceeds from every purchase of the signature Soul In A Bowl in September will also go towards the charitable initiatives. Guests can enjoy a delicious meal while knowing that they are contributing to a worthy cause.
In BC, OEB Breakfast Co. is collaborating with the Honey Bee Centre in Surrey. The funds raised through these initiatives will directly benefit a range of local charities across different cities: Greater Vancouver Food Bank (Metro Vancouver), the Canadian Mental Health Association (Kelowna), and more across Canada.
Other Notable Festivals and Events
Chilliwack Corn Maze
Where: Greendale Acres (41905 Yale Road West, Chilliwack)
When:

August to September Long Weekend – Wednesdays to Sundays
September – Tuesdays to Sundays
October – Mondays to Sundays
Check the website for exact hours each day and on holidays

Details: Activities this year include: corn maze, jumping pillow, rope adventure course, bubble bar, pedal cart track, hay bale maze, animal displays, farm carousel, duck races, garden and picnic area, misting stations, ball zone, sandbox/kids area, corn sandbox and more. A great choice for our readers looking for a kid friendly event. Learn more details here.
Barnside Brewing Co. Harvest Festival 2023
Where: Paterson Park (5800 Clarence Taylor Cres., Ladner)
When: September 15-17th, 2023
Details: Celebrate the harvest season with Barnside Brewing Co. in Ladner as they present a weekend of great music, food, farm fresh beer, shopping and more this September. The Barnside Harvest Festival has something for everyone in the family — including four-legged members at the Sunday's Paw Pals event. Cider, wine and non-alcoholic options will also be available, in addition to their craft beer brewed on site.
Light Up Chinatown! 2023
Where: September 9 (11:00am to 9:00pm) & September 10 (11:00am to 6:00pm)
When: September 15-17th, 2023
Details: Light Up Chinatown returns as a free two-day community festival hosted in the heart of Vancouver's Chinatown. Enjoy live music, cultural performances, inventive food collaborations, tours and colourful lights and lanterns.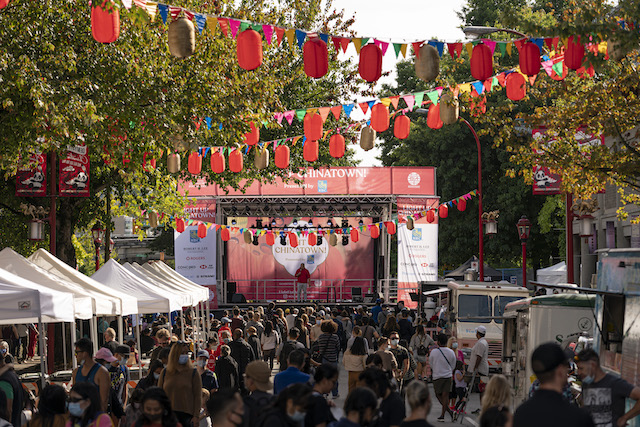 Don't forget to check out last month's Vancouver Foodie Friday for local restaurants to add to your "must try" list. And check back in October for Foodie Friday! Be sure to tag @miss604 during your adventures or send us insta-worthy recommendations and festivals of your own!