The cherry blossoms are on their way down but the tulips are popping up! Enjoy this last weekend of the month with some sunshine (I hope!) and fun activities throughout the region. Here's your big list of things to do in Metro Vancouver this weekend: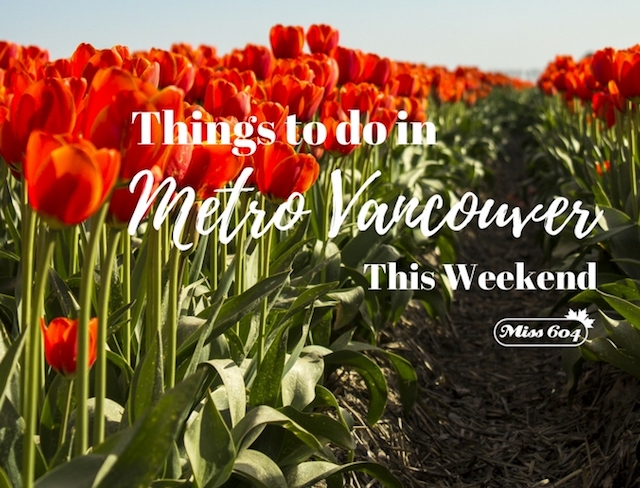 Things to do in Vancouver This Weekend April 28-30
Friday, April 28, 2023
Saturday, April 29, 2023

Sunday, April 30, 2023
Get the Top Ten Events Sent to Your Inbox Weekly
Multi-Day Events & Activities
Attractions & Tours:
Exhibits:
Theatre, Movies, Music:
If you have anything to add to the May Events in Metro Vancouver list, send it in for a free listing and follow Miss604 on Twitter, Facebook and Instagram.