The Polygon Gallery will present the Vancouver premiere of As We Rise: Photography from the Black Atlantic from February 24 to May 14, 2023. The international touring exhibition, curated by The Polygon Gallery's Elliott Ramsey, is dedicated entirely to the Wedge Collection as featured in the recently published book by Aperture of more than 100 photographs from African diasporic culture from both sides of the Atlantic.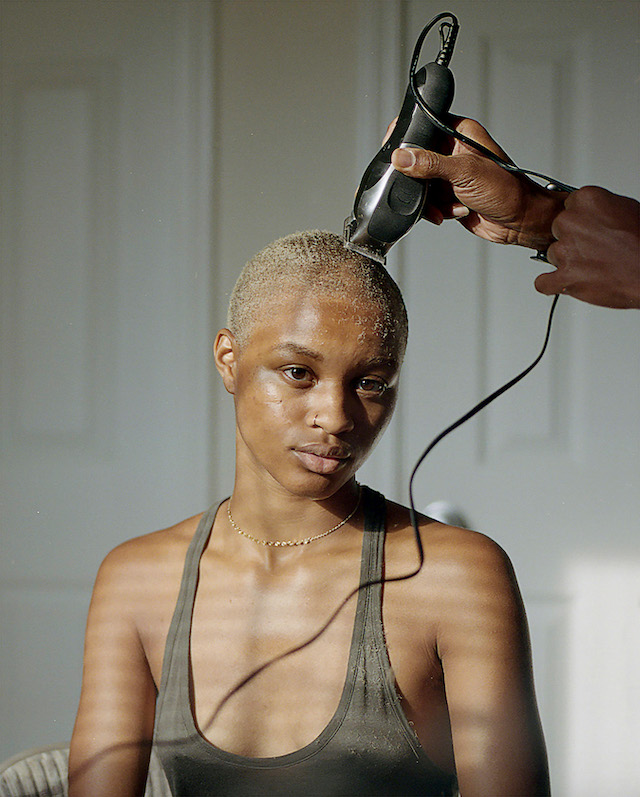 As We Rise: Photography from the Black Atlantic
When: February 24 to May 21, 2023

Gallery Hours: Wed, Fri-Sun 10:00am to 5:00pm; Thurs until 8:00pm

Where: The Polygon Gallery (101 Carrie Cates Court, North Vancouver)
Admission: By donation
"The Wedge Collection brings together rare images, iconic photographs, and new works that reach across continents and over decades," says Ramsey. "From the 1930s' Harlem Renaissance, through post-colonial Bamako, to contemporary Toronto, As We Rise celebrates the polyphony of Black life — and the nuanced approaches of Black photographers in representing these scenes of love, leisure, and resistance."
The Wedge Collection was established by Dr. Kenneth Montague in 1997 and is Canada's largest privately owned collection committed to championing Black artists.
The exhibition's title is borrowed from a phrase that Montague's father would often invoke: "Lifting as we rise." By this, he emphasized the importance of parlaying one's personal success into communal good. He believed in investing back in the community to which he and his family belonged. As an ethic, "lifting as we rise" suggests an expanded sense of family, one that reaches beyond close relatives. As an exhibition, As We Rise: Photography from the Black Atlantic embraces this expansive sensibility, centring the familial alongside the familiar.
Familiarity resides not just in the exhibition collectively, but in the photographs themselves. Black subjects are depicted by Black photographers, presented as they wish to be seen. Largely, these subjects are aware of the camera, and yet never seem rigid or unnatural. The gaze is mutual and consensual. But the imagery produced is far from uniform. It is as varied, surprising, and heterogeneous as the Black Atlantic itself. Like a family album, it is idiosyncratic. The concepts of community, identity, and power intersect and merge, discernable in many of the photographs not as features to be singled out but rather as a recognizable essence; a recognition of the complex strength, beauty, vulnerability, and irreducibility of Black life.
Select highlights from the exhibition include:
'70s Lifestyle (1975–78) by Samuel Fosso, a legendary photographer known for self-portraiture in various personas, is seen here as a young teenager, styling himself in fashions of the day
Sunday Morning, Detroit, Michigan (1950) by Gordon Parks, an icon of civil rights-era photography
Rude Boy, Brooklyn, New York (1982) by Jamel Shabazz, who was photographing in Brooklyn as hip hop was emerging a force in the global music industry
Nuit de Noël (1963) by Malick Sidibé, one of the most important photographers of post-colonial Africa who was recognized with the Hasselblad Award the Golden Lion Award for Lifetime Achievement
My Name Is My Name I (2016) by Texas Isaiah, a rising star in contemporary photography, and the first trans photographer to shoot an edition cover for Vogue Magazine in 2020
First Self-Portrait (1975) by Carrie Mae Weems, among the most significant photographers of our time and renowned for her self-portraiture
After Sir Joshua Reynolds' "Portrait of Doctor Samuel Johnson" (2009) by Kehinde Wiley, a Nigerian-American artist known for referencing art historical portraiture in his photographs and paintings, and Barack Obama's official portrait in Smithsonian's National Portrait Gallery
The exhibition first opened at the Art Museum at the University of Toronto in fall 2022 and will travel to the Peabody Essex Museum in Massachusetts in June 2023.
As We Rise: Photography from the Black Atlantic is part of Capture Photography Festival in Vancouver April 1–30, 2023. Follow The Polygon on Facebook for more information about this exhibition, and others.