The Abbotsford Tulip Festival (which moved away a few years ago) is BACK this year, with new ownership and new product. Lakeland Flowers has announces six months of flower festivals beginning with the Abbotsford Tulip Festival.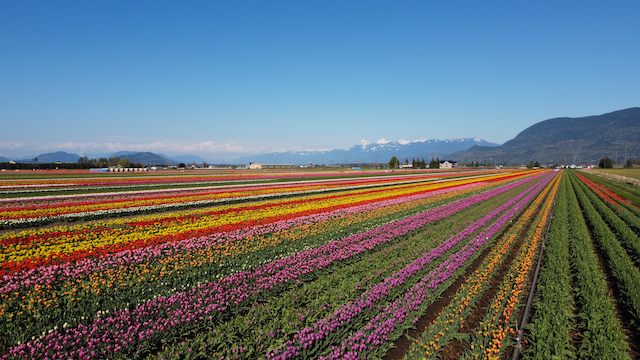 Abbotsford Tulip Festival Returns to the Fraser Valley
The Abbotsford Tulip Festival is open from 6:00am to 8:00pm seven days a week, starting on April 14th and ending May 14th. Photo spots include bicycles and swings. Visitors are also welcome to pack a picnic and, on select weekends, guests can enjoy live music nights and food truck meals.
Online tickets are available one week in advance with tiered pricing options for weekdays and weekends. It is strongly recommended that visitors purchase tickets online, to not only receive reduced pricing, but to secure a time-slot. Daily field reports will be provided on the Lakeland Flowers' website and social media channels (Facebook, TikTok, Instagram).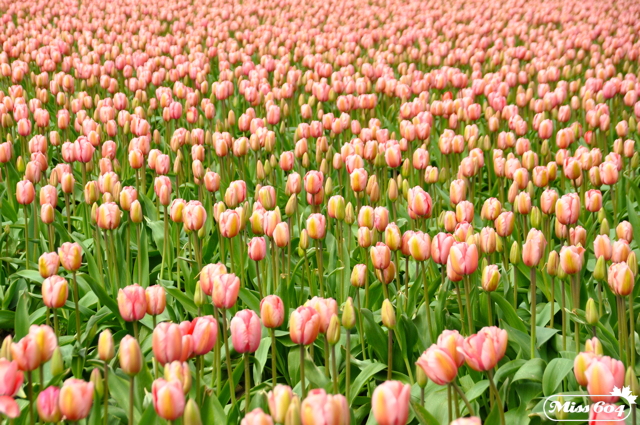 Positioned as Canada's largest tulip festival with 27 acres and over 70 tulip varieties, the flowers are set to create a dazzling display of every colour. Highlights including kilometres of walking trails, specialty varietals that have been imported from Holland, including fringe tulips and double tulips, and a legacy tulip named after Peter Warmerdam.
"Initially, our plans were to host smaller crowds to enjoy the flower fields. After hearing how the crowds wished that Abbotsford still had a tulip festival, we decided to bring it back and planted tulips, winter canola, daffodils, blooming cover crops, hydrangea, peonies, lavender, and sunflowers," says Nick Warmerdam, farmer and owner of Lakeland Flowers.
Located in the Sumas Prairie, Lakeland Flowers opened in the spring of 2021 with a smaller u-pick operation, but could not move forward the following year due to the devastating floods that occurred in November.
The team managed to overcome these challenges and planted over 100 acres — 27 acres of tulips, 20 acres of sunflowers, and 5 to 10-acre plots of various other flowers. After tulip season ends, visitors are invited back to experience the other flower festivals. 
"We love seeing families and friends create memories at the farm. Visitors will be able to see the flowers from multiple angles," says Warmerdam. "BLOOM, the original Abbotsford Tulip Festival, was a successful event that brought hundreds of thousands of people to Abbotsford to experience 10 acres of vibrant flowers. Owner and organizer, Alexis Szarek (nee Warmerdam), did an excellent job of creating and operating this festival. To have a tulip festival of this size is fantastic and we are excited to welcome the crowds back to Abbotsford," says Craig Nichols, Executive Director of Tourism Abbotsford.
The field is located at 3663 Marion Rd, Abbotsford off exit #99 from Hwy 1.
Related: Tulip Festivals