Debuting March 31st, I want to think about feminism but I have to think about climate change is the newest exhibition from Surrey-based artist Alex Sandvoss.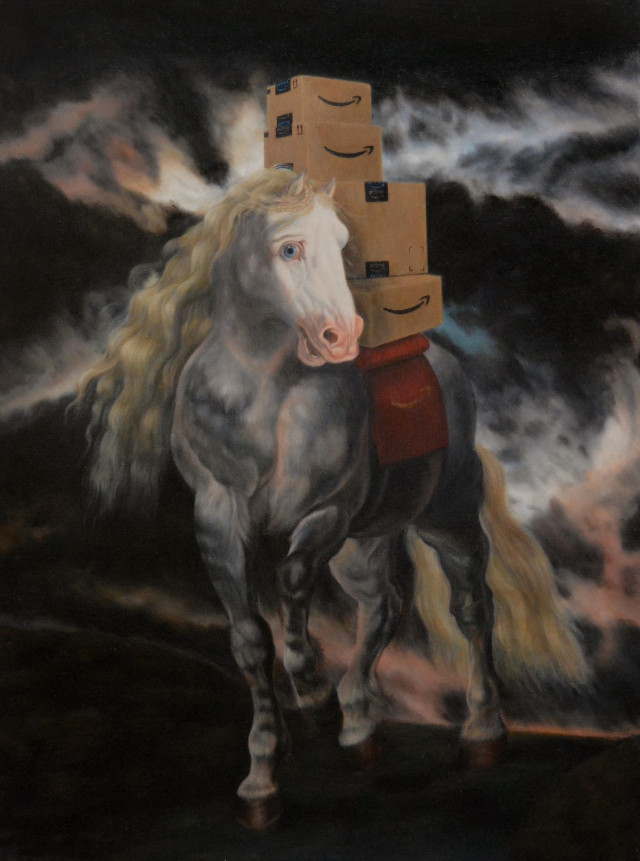 Latest Art Exhibition from Artist Alex Sandvoss
When: March 31 to May 25, 2023
Where: Place Des Arts (1120 Brunette Ave, Coquitlam)
Please note: the Leonore Peyton Salon is a multi-purpose space; therefore, viewing times are limited. Please call (604) 664-1636 for viewing availability prior to your visit.
Just like Sandvoss's previous exhibitions, her latest will feature works that challenge people to question the world, our reality, and to not remain a passive bystander but to take action. For Sandvoss, using her creativity to question and challenge the status quo is intrinsic to who she is an artist. She said, "There are so many elements of our lives that I want to put under the spotlight including classism, racism, feminism, climate change—all of these and more go under the microscope in this new show. Something I find really messed up is how money and status grants people in power a free pass to do whatever they want."
Just as Sandvoss strives to highlight injustices in the world through art that tells a story, her own tale of how she came to be an artist is also remarkable. She has no formal art training and is self-taught (although she comes from a family of artists and musicians). She discovered her natural talent for painting while studying for a music degree at McGill University. Initially, Sandvoss used painting as a release from the pressures of school, but quickly discovered painting was the art form she communicated in most honestly.
Opening Reception
On March 31st at 7:00pm, celebrate the opening of four exhibitions: Corner Stores, various mediums curated by Coquitlam Heritage Society; I want to think about feminism, but I have to think about climate change, oil paintings by Alex Sandvoss; Trash, oil paintings by Jeongmin Ahn and Meltdown: The Second Wave, ceramics by Vin Arora.