For its 31st season Royal City Musical Theatre ("RCMT") presents the riotously entertaining musical Crazy for You at the Massey Theatre.  A classic romantic comedy about a boy, a girl, and a theatre in need of salvation, it is full of humour, larger-than-life characters, and some of the greatest show tunes of all-time.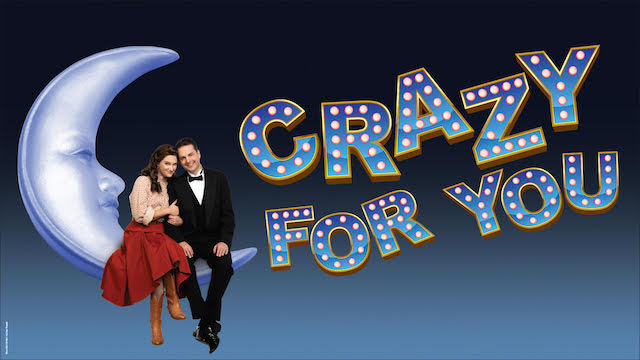 Crazy for You at the Massey Theatre
When: April 27 – May 14, 2023
Where: Massey Theatre (735 8th Ave, New Westminster)
Tickets: Available online now, from $29
The story in a nutshell: stage struck Bobby Child (Todd Talbot) works as a banker but has a desire to be a singer/dancer on Broadway and spends his off hours practicing dance routines. He is sent to Nevada to foreclose on a theatre and falls for Polly Baker (Rabecca Talbot), the sweet postmistress, whose father happens to own the beautiful, but decaying, Gaiety Theatre.  Bobby concocts a scheme to bring together New York City Follies Girls with a cast of local rundown cowboys (with latent musical talent) to put on a show and save the theatre. But plans get complicated.
RCMT is thrilled to have Vancouver's own Todd Talbot play the lead role of Bobby Child. You may know him from the hit TV series Love It or List It, Vancouver or possibly from the 90's Nickelodeon series Fifteen – but you may not know, Todd is a theatre professional for more than 20 years! "Having worked together a number of years ago at the Arts Club Theatre Company in the musicals West Side Story and White Christmas," stated Valerie Easton, director and choreographer, "I am thrilled to have Todd join the RCMT cast – so to quote George and Ira Gershwin, "Who Could Ask for Anything More!"
The zany yet lighthearted script is complemented with sensational tap dancing and a collection of the most beloved tunes from George and Ira Gershwin including the romantic "Someone To Watch Over Me" and "Shall We Dance", "I Can't Be Bothered Now" and the high-energy dance number, "I Got Rhythm".
RCMT  is consistently recognized for presenting exceptional Broadway quality musicals over its 30-year history.  This years' show will continue that tradition with the same acclaimed team of Valerie Easton as director/choreographer, and musical director, James Bryson leading an 18-piece orchestra. 
Enter to Win
I have four tickets to give away to opening night on April 29th so I'll give a pair to two winners! Here's how you can enter to win:
Crazy for You at the Massey Theatre
This highly acclaimed big Broadway musical will have you tapping your toes and humming as you leave the theatre.