There's a new Kickstarter campaign that launched today for Something Better Change, a documentary about legendary band D.O.A., and Joe Keithley. The film will cover Keithley's political pursuits which led to a campaign victory in 2018 in his hometown of Burnaby, and filmmakers will also follow him as he enters into the next election for his city councillor seat in 2022.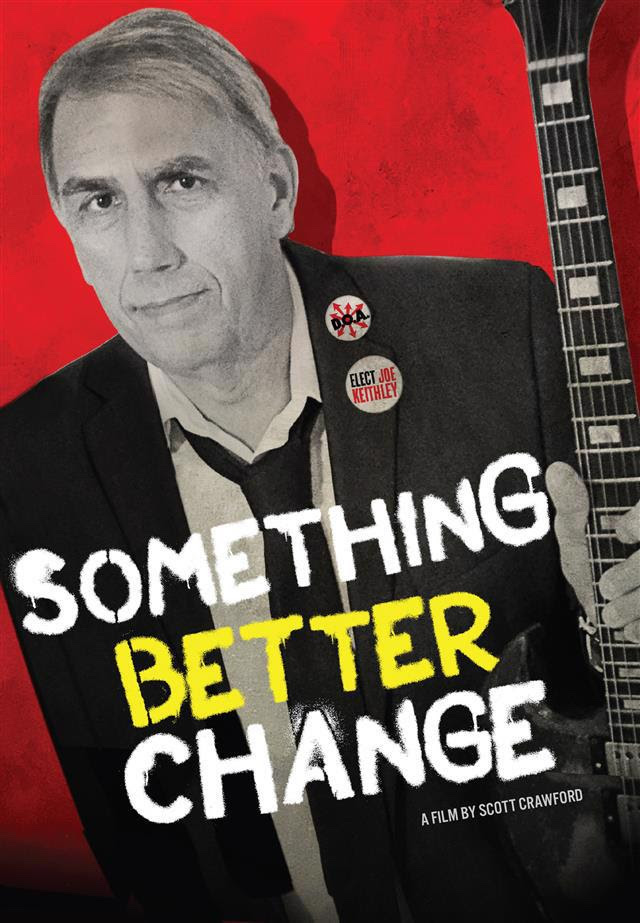 D.O.A./Joe Keithley Documentary Kickstarter
"I am always attracted to a good underdog story," says Something Better Change director Scott Crawford. "Not only have I been a longtime fan of D.O.A., but Keithley's David versus Goliath story of affecting change from within the political ecosystem is one that I think will resonate with audiences—especially given our current political climate."
As an elected official, Joe Keithley continues to carry on the same battles and ideals he has always stood for in D.O.A.: the fight against racism, the fight for new climate-change policies and women's rights issues.
While in office, Keithley has worked hard on securing affordable housing, daycare, helping the most vulnerable citizens in his hometown.
Directed by award-winning documentary filmmaker Scott Crawford (Salad Days: A Decade of Punk in Washington, DC and CREEM: America's Only Rock'n'Roll Magazine) and produced by Paul Rachman (director, American Hardcore, co-founder of Slamdance Film Festival) they've got a great team in place to share the story with the world.
Some of the Kickstarter pledge rewards include autographed LPs (by Joe Keithley), guitars, t-shirts, hoodies, patches and more. At the time of publishing the campaign was at $7,749 of the $37,855 goal.