On this day in 1940, the Peace Arch Highway was renamed the King George VI Highway. Attending the ceremony was Premier Duff Pattullo and Elmer Johnston, president of both the BC Automobile Association and the Vancouver Tourist Association, along with Surrey Reeve J.V. Leyland.
"Scores of cars," the Province reported, "lined the highway on both sides of the Peace Arch to witness the colourful opening ceremony." [Source: Vancouver History]
Local History: King George Boulevard
In 2009, it was renamed King George Boulevard. Running from the Fraser River to the USA border. Here's a quick look at the highway/boulevard over the years: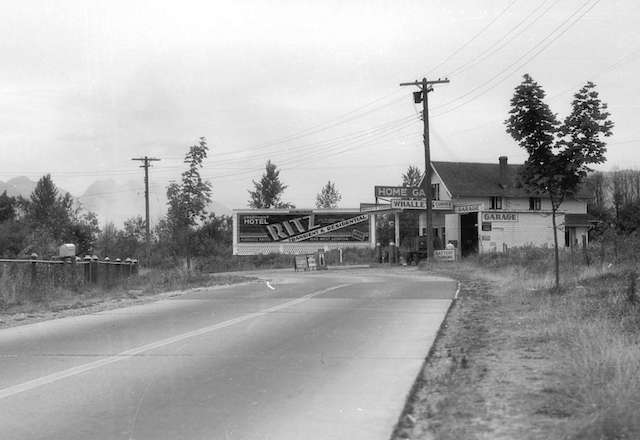 Whalley's Corner at Grosvenor Road 1931
Vancouver Archives #CVA 20-13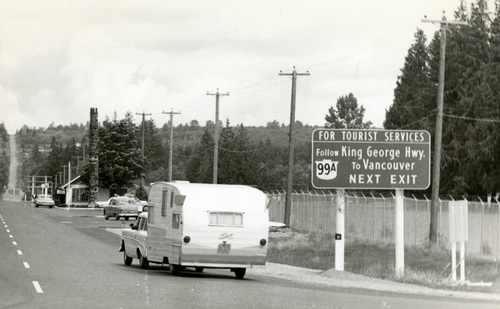 King George Highway 1962
Surrey Archives #F49-0-5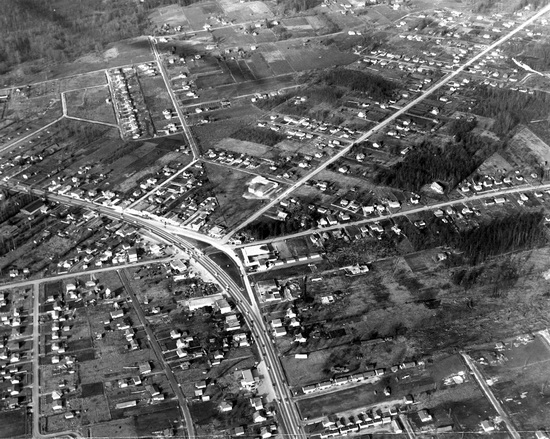 King George Highway and Grosvenor Road 1953
Surrey Archives #F83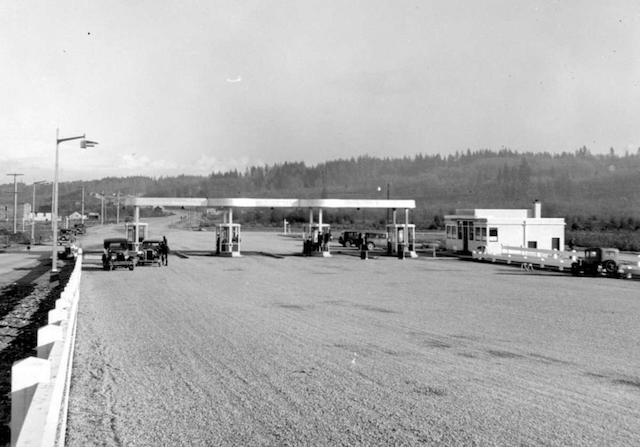 Pattullo Bridge Toll Booths 1937
BC Archives #E-01413
Read more Surrey history: Charlie's Tree, Chuck Bailey, Field of Dreams in Whalley, SkyBridge.