Heading to Coquitlam's Lights at Lafarge winter light display? Whether you're planning a family outing, date night or get-together with friends, here are eight ways to add to your night out.
8 Ways to Enjoy a Night Out in Coquitlam
All of these options are within a short walking distance from the display or a short zip by SkyTrain.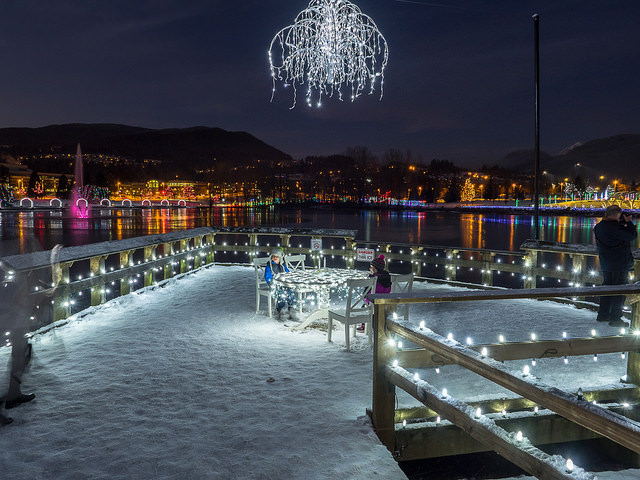 Get a hot drink
Warm up those hands and add some rocket fuel to your legs. Just a short walk from Lafarge Lake-Douglas SkyTrain station, you'll find Caffé Divano at 3003 Burlington Dr., Papparoti at 1196 Pinetree Way, and Him and I Café at 1153 The High St. Also, a concession stand is available on the north end of Lafarge Lake from 4:30pm to 9:00pm, Wednesdays to Sundays.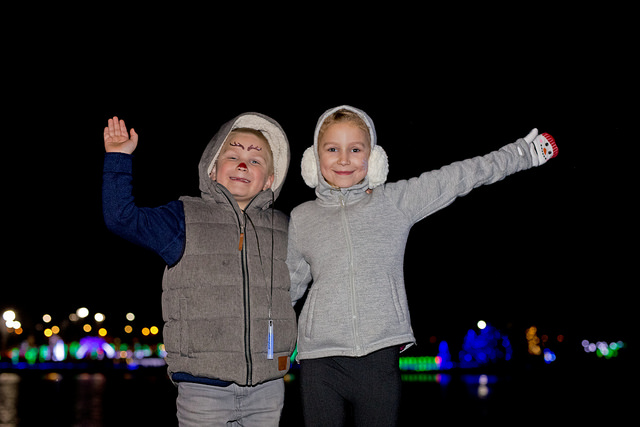 Treat yourself
Got kids? See their eyes light up when you walk through the door of Snowy Village on Pinetree, which specializes in shaved ice desserts. Other delicious options close by include Miracle Belgian Waffle at 2950 Glen Dr. and Clever Cupcakes at 2985 Northern Ave. near Coquitlam Centre.
Shop 'til you drop
Get a jump on your Christmas shopping at Coquitlam Centre, which is a 10-minute walk from the lights display, or one stop on SkyTrain (at Lincoln Station). Ho, ho, ho – Santa is on location until Christmas Eve! Also nearby is Henderson Mall (at Pinetree and Lincoln), which specializes in Asian stores and restaurants, as well as Little Planet Kids Café.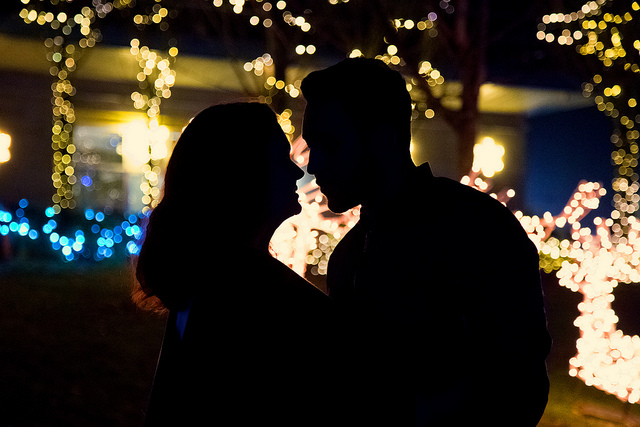 Go for dinner
If you're looking for a place to have a sit-down meal, take a walk down Glen Drive between Pinetree and Johnson. This foodie strip has a huge variety of offerings, from a vegan restaurant to Korean tacos, Persian, Vietnamese, Filipino and Chinese.
Go for a drink
Interested in cocktails or craft beer? Options within a close walk from the lights display include Browns Socialhouse and Urban Gate. For some locally brewed craft beer, hop on the SkyTrain to Coquitlam Central for a 10-minute walk to Mariner Brewing – Coquitlam's first brewery.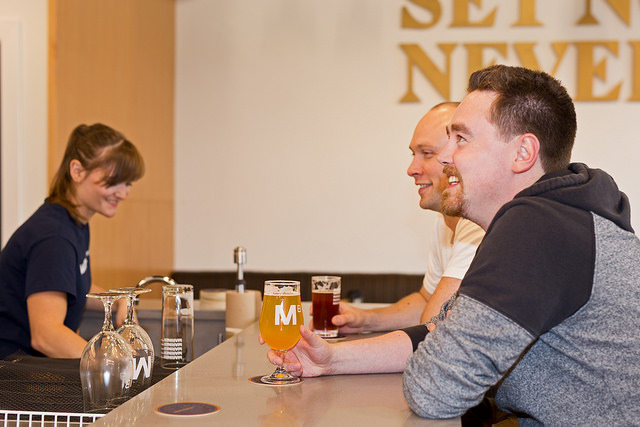 Watch a show
Make it a date night. After taking in the lights, you can take in a show at Evergreen Cultural Centre, which is nestled next to the lake. Check their website for upcoming performances and Christmas events. If your date night includes children, drop in for Free Family Movie Night on December 18 at 7:00pm to watch the 1971 film Scrooge.
Go for a swim
Two words: wave pool. For kids, can the night get any better? But there are plenty of amenities for adults, too. City Centre Aquatic Complex is across the street from the lights display, boasting multiple pools, a hot tub, waterslide, sauna and steam room. Not a bad way to warm up after your walk.
Get your nails done
You'll find plenty of nail salons in the area. Just pick your polish and put your feet up.
The lights display at Lafarge Lake is on each night from 4:30pm to 11:00pm, with the exception of New Year's Eve, when it will stay on until after midnight. Be on the lookout for the #ExploreCoquitlam & @Miss604 photo frames. Snap a photo and share it online tagging us both and you'll be entered to win a $400 Coquitlam prize pack!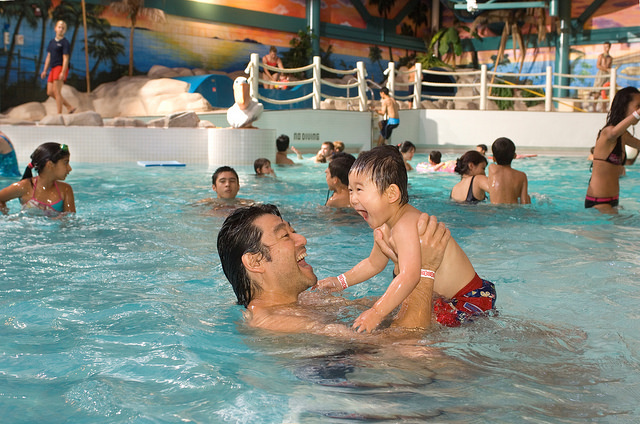 Coquitlam Events in December
Coquitlam Christmas Farmers Market on 
Saturday, December 9, 2017 from 9:00am to 4:00pm. 
This annual event features carollers, kids' activities and crafts, and food trucks. You'll find everything from handcrafted jewelry and woodwork to beauty products and locally made preserves. This one-day event takes place at Poirier Sport & Leisure Complex, 633 Poirier St.
Christmas Boutique at Place des Arts 
until December 22nd. 
Looking for a great gift? Find your treasure at the Place des Arts gift shop, featuring handcrafted works of art made by local artisans.
Follow the City of Coquitlam on Facebook and Twitter for more information.
Miss604 is a proud sponsor of Lights at Lafarge