The Lights at Lafarge Winter Lights Display is now on nightly until January, with hundreds of thousands of lights illuminating one of Coquitlam's star attractions. It's free to attend, has community engagement and family activities with Coquitlam's Park Spark team, and provides plenty of photo ops.
Winter Lights at Lafarge Lake
Dates: November 25, 2017 to January 21, 2018
Times: Nightly 4:30pm to 11:00pm (past midnight on New Year's Eve)
Where: Lafarge Lake, Town Centre Park Coquitlam
Admission: FREE!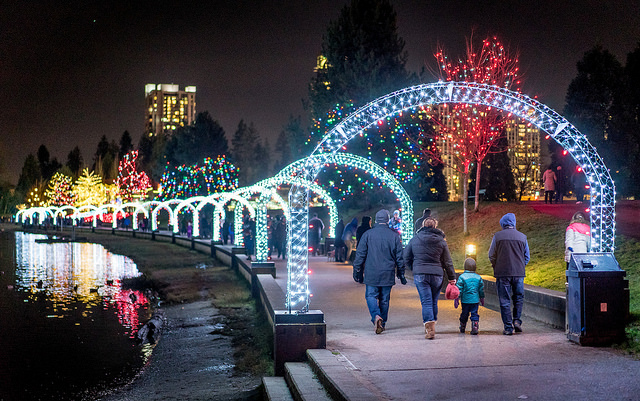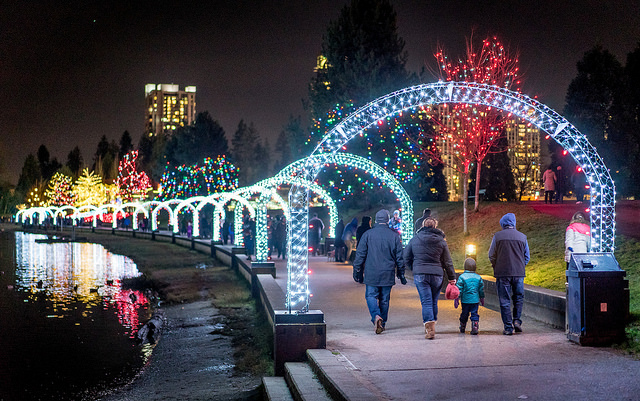 The Lights at Lafarge Winter Lights Display is located just steps from Lafarge Lake-Douglas SkyTrain Station and is a wonderful opportunity to get outdoors and get active with friends and family.
Follow the 1.2km trail around the lake and enter a variety of themed light zones. Walk through the lighted 90-foot-long framed caterpillar, take pics at the Arbour Walk lighted archway, visit the Fantasy Forest with an elfin tree house, and tip toe through the Woodland Garden with overhead starbursts and tulip lights over the ground.
#ExploreCoquitlam Giveaway
I've had so much fun partnering with the City of Coquitlam this year and we're both very excited to host a photo contest for Lights at Lafarge.
When you visit the attraction, you'll find two picture frame signs in the area that are marked with #ExploreCoquitlam.
Take a photo with a frame and post it on social media using #ExploreCoquitlam & @Miss604
You'll be entered to win an awesome prize package valued at $400!
The Prize
All you need to do is visit this the free Lights at Lafarge display by January 2nd, find a frame, and post a photo tagging #ExploreCoquitlam & @Miss604 and you'll be entered to win!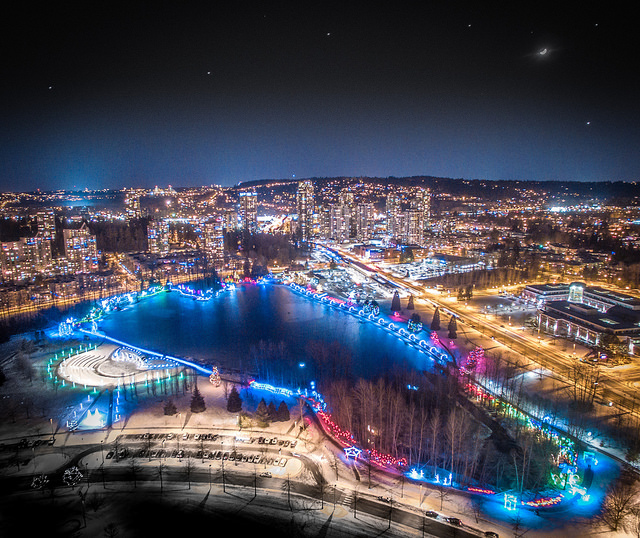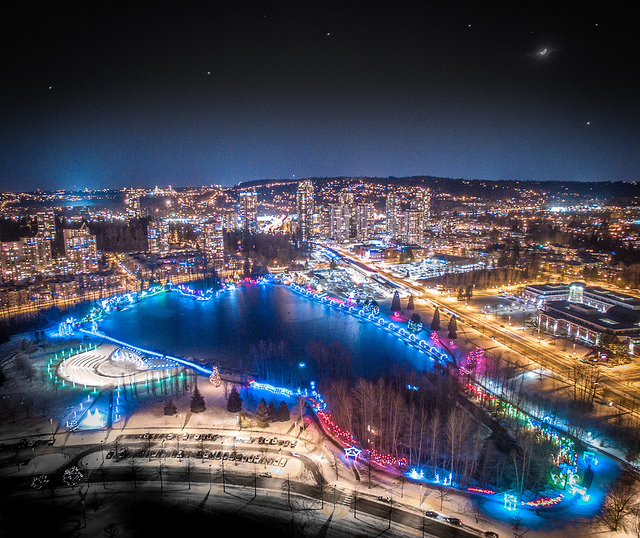 I will draw one winner at random from all entries received (combined on Facebook, Instagram, and Twitter), on January 2, 2018 at 12:00pm. Follow the City of Coquitlam on Facebook and Twitter for more information.
Miss604 is a proud sponsor of Lights at Lafarge
UPDATE: The winner is Lloyd Silva!