Grab a glass of wine or beer and get up and close with sea monsters, sharks, squid, After Hours at the Vancouver Aquarium – an exclusive adults only event coming up at the end of the month.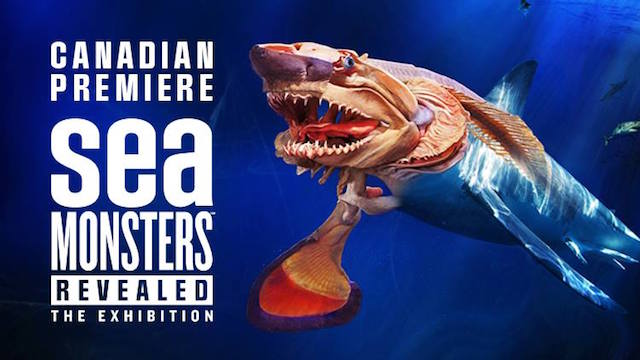 Where: Vancouver Aquarium in Stanley Park (845 Avison Way)
When: Thursday, May 28, 2015 from 6:00pm to 10:00pm
Tickets: $25 for non-members; $18 for members (prices include tax)
Discover the insides and outsides of mysterious aquatic creatures at Sea Monsters Revealed: The Exhibition at the Vancouver Aquarium Marine Science Centre's next adults-only* After Hours event. Through the groundbreaking polymer preservation technique, commonly known as plastination, Sea Monsters Revealed gets you up close and personal with some of the most intriguing aquatic life ever to be featured on dry land, including a five-metre long mako shark, a Humboldt squid and a metre-long ocean sunfish, the heaviest bony fish in the world.
Have a look at dozens of plastinated specimens, and wander the exhibits, and take in Sea Monsters 4-D: A Prehistoric Adventure in the 4-D theatre and a special Sea Monsters program, "Let's Get Kraken."
For more information and to purchase tickets vist the Vancouver Aquarium online or call (604) 659-3400. Note: This is a 19+ event. Photo ID required for entry. No tickets available for purchase at the door. Membership cards will be required for member priced ticket holders.