Vancouver Blogger Rebecca Bollwitt, Miss604
Western Canada's most award-winning blogger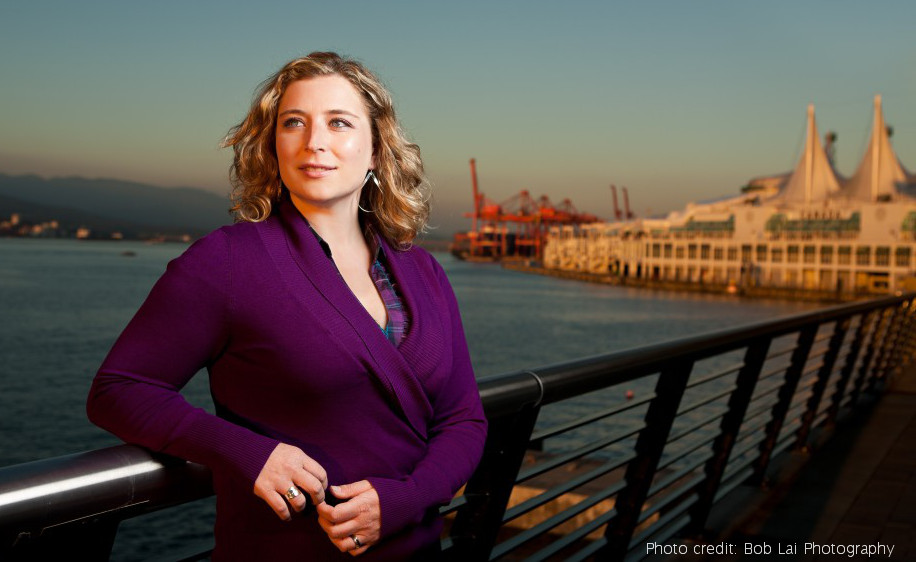 TL;DR
Rebecca built her first website in 1997 and she has been blogging about life in BC since 2004 on Miss604.com.
She has been named one of BC's Top 100 Women of Influence by the Vancouver Sun and in 2014 Notable named Miss604 the Best Blog in Western Canada. Between 2008-2018 Rebecca has won 30 local blog awards in Vancouver and in 2016, she won Variety International's media award for her work with Variety – The Children's Charity.
Over the last 14 years Miss604 has published over 9,000 posts about fun things to do, local insights, travel and history. Rebecca remains committed to supporting her community and continues to sponsor over 25 events each year in around BC. She is the Marketing & PR Committee Chair and Secretary of the Board of Directors Variety, BC and Co-Director of Sponsorships & Partnerships for Women in Communications & Technology, BC. She is also an Official Jeans Day Ambassador for the BC Children's Hospital Foundation and Miss604 is the proud blog sponsor of Big Sisters BC Lower Mainland and One Girl Can.
Jump to:
About Rebecca
Awards
Community Involvement
Mentoring and Consulting
Upcoming Speaking Engagements
Quotes from Press
Testimonials
Event Sponsorship
Connect with Rebecca on LinkedIn for additional professional resources.
Rebecca built her first website in 1997 and she has been blogging about life in BC since 2004 on Miss604.com. Originally from Surrey BC, Rebecca has been working professionally in online media for the last 16 years, from producing and managing live event streaming (2000-2004) to corporate webcasting and news dissemination.
Rebecca co-founded sixty4media, a WordPress website development firm, in 2008 and has co-authored two books: Blogging to Drive Business (2010) and Blogging to Drive Business: 2nd Edition (2012). With this experience she consults with local and international companies and has recently taken on a mentoring role for other women in business.
Over the years Miss604 has become Vancouver's most award-winning blog. Miss604 was accredited for the BC Media Centre at the Vancouver 2010 Olympic Games and in 2015, Rebecca was chosen as the City of Vancouver's official host city blogger for the FIFA Women's World Cup, and was Wines of Chile Ambassador for TED 2016.
Miss604 has partnered with and worked with some of the nation's top organizations. From the Royal Canadian Mint, VISA, NHL, and Samsung, to Target, Cadbury, Hudson's Bay, Starbucks, Pepsico, Tim Horton's, Starwood Hotels, Ford, Honda Canada, and FIFA Women's World Cup — and many more. Rebecca has also been featured in the Wall Street Journal, WNYC, the Vancouver Sun, BC Business, AUDI Magazine, CKNW, News1130, Global BC, CTV, CKPG News, Shaw and City TV.
Rebecca also writes for Tourism Vancouver, FestivalSeekers/SnowSeekers, and KCTS9 in Seattle.
Mentoring and Consulting
Working as CEO for sixty4media, Rebecca consults, mentors, and leads classes on social media and blogging for business. From non-profits and schools, to law firms, small businesses, arts organizations, and beyond. In 2016 she will be an instructor at Camp Tech in Vancouver.

Community Involvement
In 2016, Rebecca was elected to the Board of Directors for Variety BC – The Children's Charity, and for the 125th anniversary of the City of Vancouver, she was on the selection committee for the Heritage Vancouver 'Places that Matter' campaign.
She was the Vancouver organizer of Twestival, and Blogathon – both annual social media events for charity that raised over $30,000 for global and local causes between 2007 and 2010. In 2013 and 2014, Miss604 readers also raised over $10,000 for the BC Children's Hospital Miracle Weekend, BC SPCA, and Covenant House Vancouver. She is a 7-time sponsor of the YWCA Women of Distinction Awards, 3 time sponsor of the Canuck Place Gift of Time Gala, and has sponsored every major City of Surrey event, including Canada Day celebrations, since 2008. Since 2015, Miss604 has been a sponsor of the Big Sisters Volunteer Recruitment Program.
Rebecca is an (unpaid) spokesperson for the Cadbury Bicycle Factory that has donated over 10,000 bikes to rural communities in Ghana and a member of the Canadian Red Cross Social Team. She is member of the Board of Directors Canadian Women in Communications, a member of the Stanley Park Ecology Society, a member of the Vancouver Southsiders supporters club, and a member of the Board of Directors for Variety BC.
Rebecca has been a host of a monthly BC events segment on Global's BC1 AM/BC morning show and a segment contributor on News1130 Radio, and was a frequent guest on AM650 Radio's Dotto Tech App Thursday feature. Look for her current BC events segment on BC1.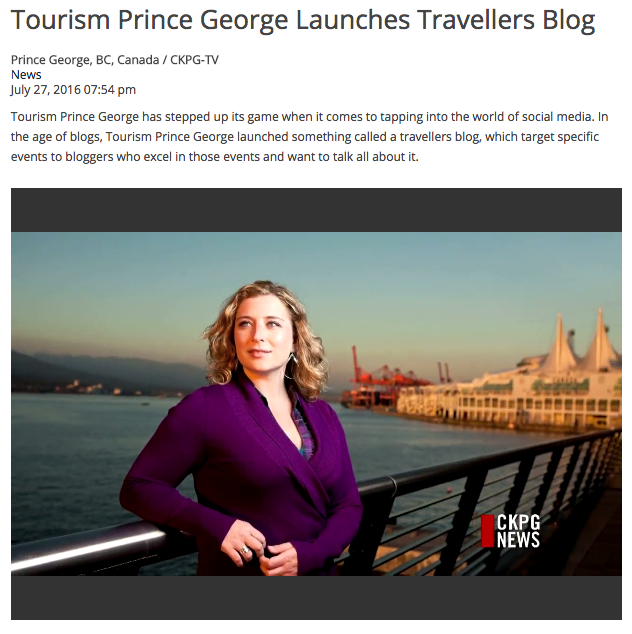 Quotes from Press
"Rebecca is a frontrunner in Western Canada's blogging community…"
Small Business BC Profile, Miss604 & sixty4media, 2016
"Rebecca Bollwitt, an award-winning blogger, author, and columnist who shows off Vancouver and its oceanic environs in the very best possible light."
Westender, Grant Lawrence, 2015
"In a city where there are hundreds of bloggers sharing their thoughts and activities, Miss 604 stands out. She's informed, informative and seems to know every corner of this city and beyond. She's not so much Vancouver's cheerleader but more of the enthusiast who shows her love of the city by embracing many of the activities it has to offer…"
WE Vancouver, Best of the City 2013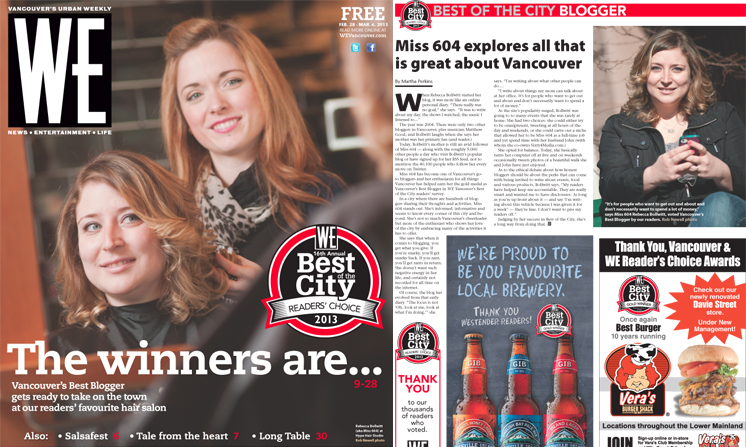 "Credited with paving the way for today's numerous Vancouver bloggers, Miss604 is a revolutionary site that first recognized the potential of posting content beyond the diary genre…" Blogging At Its Best, Vancouver View Magazine
"Also known as the brains behind miss604, Vancouver's own sweetheart has been known among locals as the go-to blog that caters specifically towards the city's events." Canada's Most Beautiful, Vancouver Observer
Testimonials
"TransLink has worked with Rebecca on a handful of campaigns over the years. Miss604 has been an important part of our social media work. Her blog and social media channels help us reach an audience that isn't normally available to us. Rebecca is professional, accommodating and a pleasure to work with. She knows what she's doing. We look forward to working with her more in the future!"
– Robert Willis – Senior Communications Advisor – TransLink
"With her wide reach in the Vancouver community, Rebecca has helped bring incredible awareness about Covenant House Vancouver and our mission; we are so grateful to have her as a community partner."
– Stephanie Trimble, Covenant House Vancouver
"It is always a pleasure to work with Rebecca Bollwitt at Miss604.com while promoting various events and organizations for HartleyPR. Whether it's a reflection on Bard on the Beach's season or discussing various products and services from London Drugs, Rebecca writes captivating posts that engage readers. Contests that have been promoted through miss604.com were successful with high engagement and impressions. Her loyal and strong readership along with her social media prowess make her an enviable social media partner. It's always a delight to see what we can come up with next for stories and contests."
– Cynnamon Schreinert, Hartley PR
Noteworthy Facts & Links
Rebecca was a finalist for Woman Entrepreneur of the Year in 2009 (Impact Entrepreneur Group) and was named one of BC's Top 100 Women of Influence by the Vancouver Sun in 2010. Canadian PR for the Real World has also listed Rebecca Bollwitt as one of the top digital influencers in Canada (2014). In 2014 Miss604 was named "Best Blog" in Western Canada by Notable.ca. Featured in "Voice of Vancouver: Networking and Succeeding" ebook by Lunch with the Ladies in 2015. Lunch with the Ladies also named Rebecca one of the 7 Most Influential Female Instagrammers in Vancouver in 2016.
Awards

Recent & Upcoming Speaking Engagements
Events Sponsored by Miss604
2018
Miss604 is the proud Blog Sponsor of Big Sisters BC Lower Mainland
Miss604 is a proud Blog Sponsor of One Girl Can
2017
Miss604 is the proud Blog Sponsor of Big Sisters BC Lower Mainland
Miss604 is a proud blog partner of One Girl Can
That Time I Was Invited to do Improv
When Vancouver TheatreSports decided to launch its first-ever all-female show series in the summer of 2016 they invited special guests from all over the city to join them on stage. I was the very first, and it was a blast!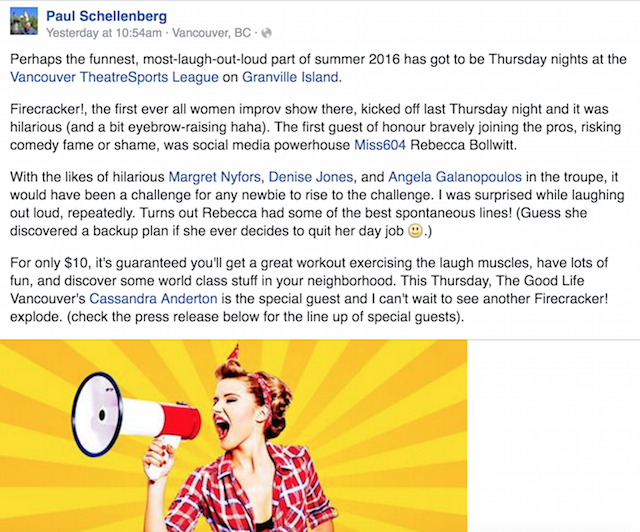 Guest Contributors
Everyone needs some help now and then, and when Miss604 is looking for extra arts, travel, and family content Rebecca turns to three trusted friends who contribute stories several times a year:
Jennifer Miles

Jennifer is a mother who loves being active with her family of six. From camping, baseball, swimming, and day trips, she's a power-mom with a passion for BC living. Jennifer contributes holiday and seasonal guides to Miss604.com as well as family-friendly event coverage and annual coverage of Cornucopia in Whistler.
Read Posts by Jennifer
@Jenny_Miles on Twitter
Alexis Miles
Alexis is a college student with a passion for writing, hiking, and live music.
Read Posts by Alexis
Michelle Kim

Michelle is a local actor, producer, and writer. She has been providing a weekly arts update including film, television, and theatre in Vancouver.
Read Posts by Michelle
@Miju on Twitter
Read Michelle's own blog
Find Michelle on IMDB
Jen Murtagh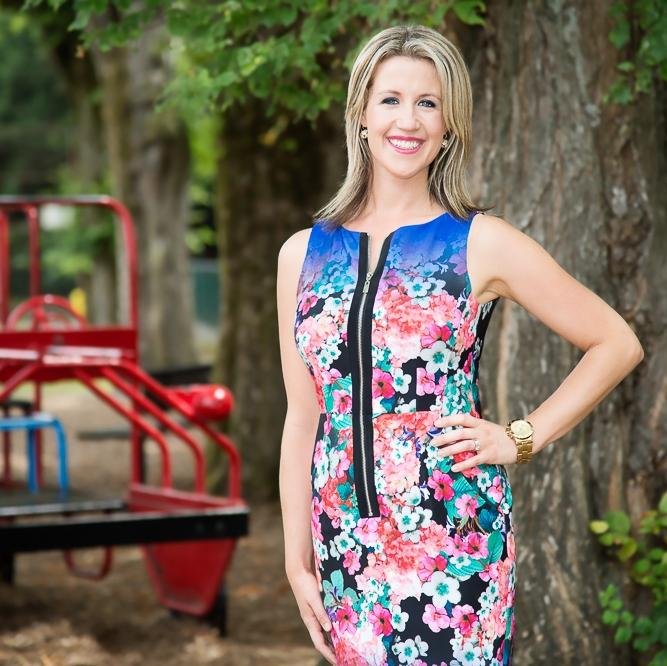 CEO Minerva BC. Founder NetworkinginVan. People philanthropist. Loud laugher. U2 Superfan. Dominator of boggle.
Read Posts by Jen Murtagh
@JenU2 on Twitter
Steffani Cameron
Born and raised in Vancouver, Steffani Cameron is a writer/photographer beginning a five-year worldwide adventure she'll be chronicling at FullNomad.com.
Read Posts by Steffani Cameron
@SnarkySteff on Twitter
John Biehler

John Biehler is an avid photographer, gadget geek and traveler. He has filled in for Rebecca on several media travel trips and provides stunning video and photos from these adventures.
Read Posts by John Biehler
@JohnBiehler on Twitter
Read John Biehler's own blog
Site Info
Miss604.com is a product of sixty4media. We offer custom WordPress websites and themes as well as social media tutorials.
Theme by sixty4media. Header & design elements by SixSix8 Productions.
This work is licensed under a Creative Commons Attribution-Noncommercial-No Derivative Works 2.5 Canada License. "Offering your work under a Creative Commons license does not mean giving up your copyright. It means offering some of your rights to any member of the public but only on certain conditions."