A colourful display made a low key appearance this week on the side of the YWCA Hotel on Beatty Street. Until today, YWCA Hotel Vancouver had been quietly building, looking to add 65 rooms in a new tower. But as soon as the signs went up, locals are slowly realizing that this hotel is a social enterprise.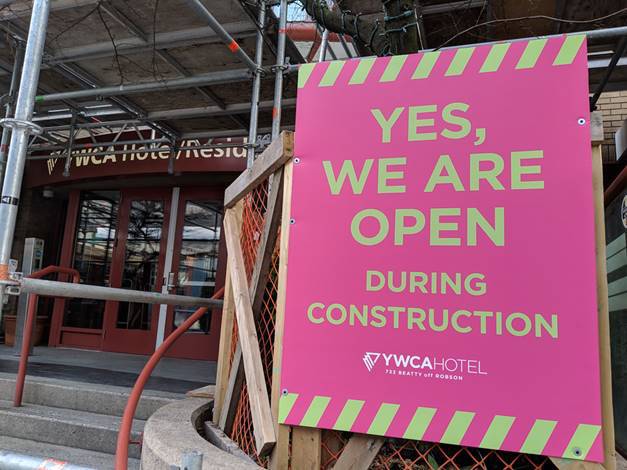 Many guests didn't realize that YWCA Hotel Vancouver is a social enterprise providing affordable accommodations for all travellers while generating revenue that sustains YWCA Metro Vancouver's community service work. When guests stay at the YWCA Hotel, they are directly supporting the many women, children and families who are accessing YWCA's services every week.
"As a not for profit, 100% of our hotel profits are used to support YWCA's work to help women, single mothers and families," Remarks Arthur Mills, VP of Hotel and Housing at YWCA Metro Vancouver "So, this expansion will let us do even more good for our community."
You may recognize a few familiar faces on the construction billboard, Kingsley Bailey from VancouverTicket.com and yours truly. I'm so happy to support the YWCA Hotel and YWCA Metro Vancouver and I encourage you to continue to book your staycations and visitors' stays at the highly-rated hotel during the construction period.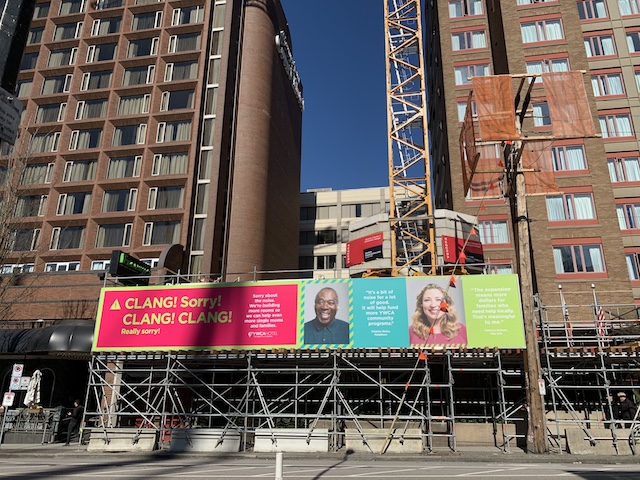 The construction is projected to finish by June 2020. YWCA Hotel is still open for business during this period. Follow the YWCA Hotel on Instagram and Facebook for updates in the meantime.