Crossroads Hospice Society is excited to launch a 50/50 raffle in support of their hospice and bereavement programs which serve the Tri-Cities. Their first raffle last year saw a jackpot of over $25,000 and they're hoping to raise even more this year.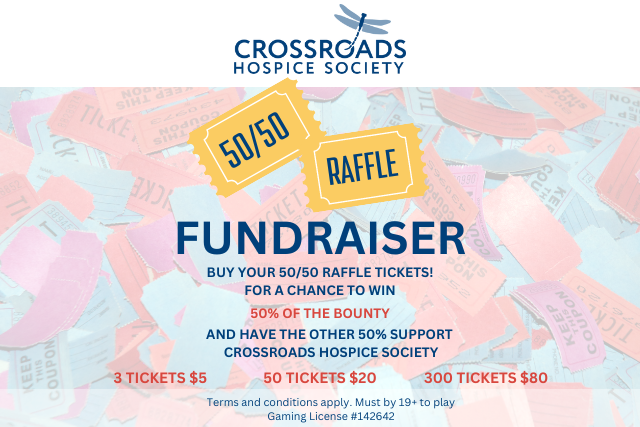 Crossroads Hospice Society 50/50 Raffle
Purchase today:

3-Ticket Pack for $5; 7-Ticket Pack for $10; 50-Ticket Pack for $20; 150-Ticket Pack for $50;
300-Ticket Pack for $80

Draw: Thursday, December 21, 2023 at 4:30pm
About Crossroads
Crossroads Hospice Society is a 10-bed hospice residence that has the honour of serving the community of Anmore, Belcarra, Coquitlam, Port Coquitlam, and Port Moody. Not only do they provide compassionate care and support at the hospice residence, they also operate a Grief and Loss Support Centre and a Thrift Store (at 2780 Barnet Hwy, Coquitlam).
Crossroads believes the end of life does not have to be scary, painful, or lonely. Likewise, they understand that the grief journey can be very tough, so they do their best to ensure no one must face the journey alone. They are committed to educating our communities about death, dying, and grief.
As Fraser Health only covers 50% of Crossroads' costs when supporting hospice patients, the organization is responsible for generating funding for its day-to-day operations such as facility management, housekeeping operations, kitchen service, and emotional and psychological support. The cost of running their 10-bed hospice for one day alone is over $2,200. The organization relies heavily on Thrift Store funds as well as the community's support to make their mission possible.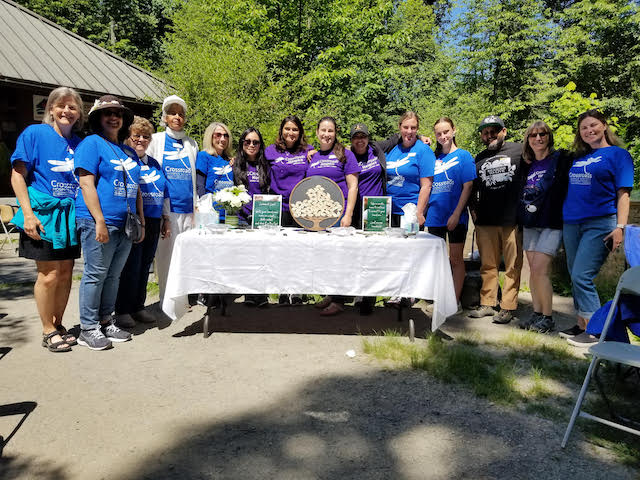 For over 31 years, Crossroads' mission has been to provide compassionate care and support to people with life limiting illnesses and their families. Likewise, they support youth and adults who are grieving the loss of a loved one. Through the programs and services they deliver, they care for our communities with compassion, respect, dignity, and integrity.
Follow on Facebook for more information about their programs, and the 50/50 raffle.
Miss604 is a sponsor of the Crossroads Hospice Society 50/50 fundraising campaign.