If you've ever wanted to time travel, Surrey Archives is making it (somewhat of) a possibility with an online program April 13th. Featuring archival photographs of well-known Surrey locations, the virtual session will compare historic places to their current counterparts.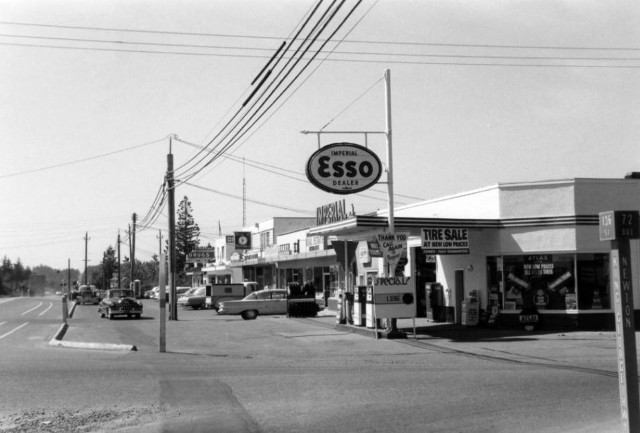 Explore Local History with Surrey Archives
When: April 13, 2023 from 6:30pm – 7:30pm
Where: Online via Microsoft Teams
Registration: Online or call (604) 501-5100
Surrey has transformed from a rural municipality to an urban centre over the last century. While the intersection of King George Highway and 72nd Avenue has changed significantly, the Esso Station there still echoes the past. Re-purposing is also a theme ingrained in Surrey. Take Newton's former Fire Hall 10 building for example. It opened in 1962 but has served as the Newton Cultural Centre since 2010.
Attendees can expect photos of businesses, landscapes, community facilities, and infrastructure from various periods as the archives staff delve into the history of each location.
To take part in the virtual session register online or call Surrey Archives. If you can't make the program, you can check out the Surrey Time Lapse tool online, featuring archival photos  geo-located to modern-day locations in Surrey.
Related: Surrey History: Charlie's Tree, Local History: King George Boulevard, Canadian American Border at Peace Arch Park: History Photos, New History Book Surrey: A City of Stories