The Fire Dragon Festival will illuminate Vancouver's Chinatown on September 17th, celebrating and honouring all who call and have called Chinatown their home. This free community event reflects the cultural vibrancy of the neighbourhood with an exciting variety of artisan crafts, games, workshops and more.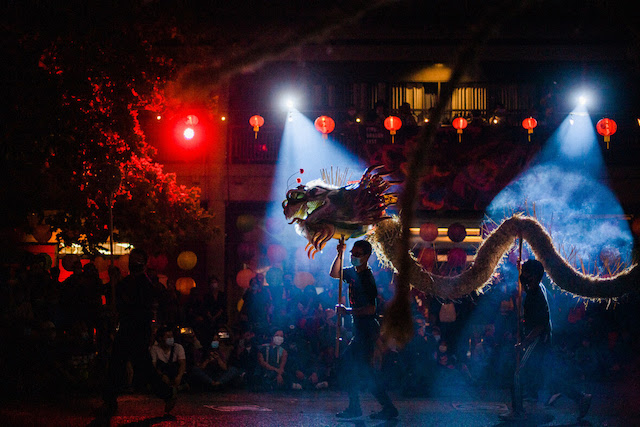 Vancouver Fire Dragon Festival in Chinatown
When: Saturday, September 17, 2022 from 11:00am to late
Where: Vancouver Chinese Cultural Centre (50 E Pender St)
Admission: Free!
The Fire Dragon Festival marks the annual Mid-Autumn celebrations unique to Vancouver's Chinatown in an inclusive environment. It's also a great way to explore the historic neighbourhood.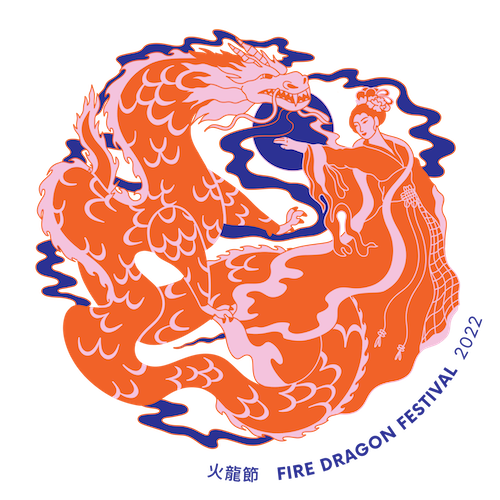 Along with a special seniors morning organized with Yarrow's Seniors Group, the festival weekend will be filled with fun daytime activities (11:00am to 5:00pm) at the courtyard of the Chinese Cultural Centre featuring collaborations with the Chinese Canadian Museum, Elimin8Hate, The Chinatown Legacy Stewardship Group, the City of Vancouver and Government of Canada.
Festival goers can learn about the history of the Festival via an AR activation along Pender, developed in conjunction with LNG Studios and based on a photo taken of Vancouver's first Fire Dragon Festival in 1975. The Vancouver Chinatown BIA will have their giant Mahjong tile game set up (lessons are on hand for those who don't know how to play or need a refresher) alongside many other free activities and workshops.
Evening events (5:00pm to 7:30pm) include a public tai chi flash mob and traditional lion dance performance at Andy Livingston park.
The feature of the evening (starting at 7:30pm) will be the eye dotting ceremony of this year's Fire Dragon. Festival goers can place lucky incense into the Fire Dragon before it is paraded along Keefer Street.
Related: City Opera Vancouver Presents Chinatown, Light Up Chinatown, Chinese Canadian Museum in Vancouver's Chinatown, Chinatown Storytelling Centre's Foo Hung Curios Gift Shop Online