Light Up Chinatown is back September 10 to 11, 2022! The whole community is invited to experience a full slate of new programming, food experiences, and colourful lights and lantern decorations around Vancouver's historic Chinatown during Mid-Autumn Festival.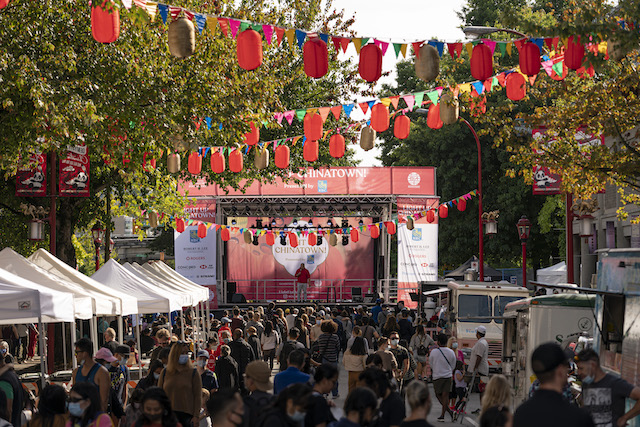 Light Up Chinatown 2022
The two-day festival kick-offs off on Saturday, September 10, 2022 at 11:00am with a special opening ceremony at the main stage on Columbia Street and Keefer Street, featuring speeches and a lion dance by Hon Hsing Athletic Club of Vancouver.
This year the Vancouver Chinatown Foundation is partnering with the Vancouver Chinatown Business Improvement Area Society (VCBIA), Vancouver Chinatown Merchants Association, Chinese Cultural Centre of Greater Vancouver, and Dr. Sun Yat-Sen Classical Chinese Garden to celebrate the city's iconic neighbourhood.
"We were overwhelmed by the incredible support last year, where more than 7,000 visitors visited Chinatown over the two-day festival," says Carol Lee, co-founder and chair of Vancouver Chinatown Foundation. "This year, we want to continue the momentum and encourage even more people to return to this historic neighbourhood and celebrate the amazing and talented merchants, restaurateurs, and resilient people of Chinatown."
On Saturday, enjoy performances from Goh Ballet, Marie Hui, the Madison Reunion Band, and Maestro Ken Hsieh with violinist Ken Lin. In the evening, DJ Kubanito will help light up the streets with a salsa dance party – one of the most popular events from 2021.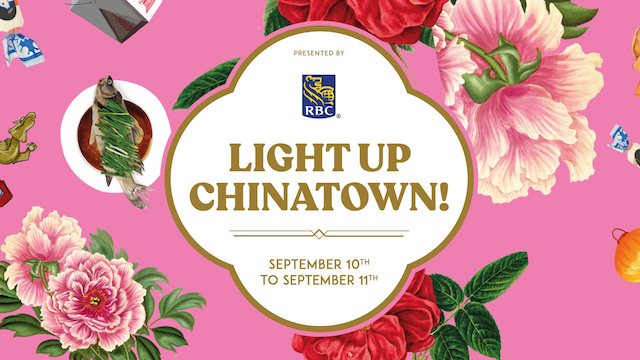 Eat your way through a variety of food trucks, including Takenaka, Salty's Lobster Shack, and Tornado Potato. Marking a return this year is Beaucoup Bakery and Chinatown BBQ's fan-favourite Peking Duck Croissant, available on both days.
In addition, the team behind The Chinese Restaurant Awards has updated its successful Taste of Chinatown, featuring an exciting self-guided culinary walking tour of Chinatown. Diners can explore must-try items and shop for unique, specialty offerings from local merchants and restaurants. Taste of Chinatown is part of Light Up Chinatown!'s souvenir passport, where the community can go around the neighbourhood to collect stamps and win prizes.
Other notable activities include strolling through Chinatown to see even more lights and lanterns dotted throughout the streets, and a brand new Kids' Zone with balloon twisting, arts and crafts.
RSVP on Facebook for the latest event details and news.