Chinatown Storytelling Centre's Foo Hung Curios gift shop is now available online! This local gem has been a destination for hard-to-find, one-of-a-kind curated gifts, books, local art, and home goods since opening in November of 2021.
Now, it is officially launched its e-store where shoppers across the country can have access to its inventory of contemporary takes on traditional objects, focused on Chinese Canadian designers and artists.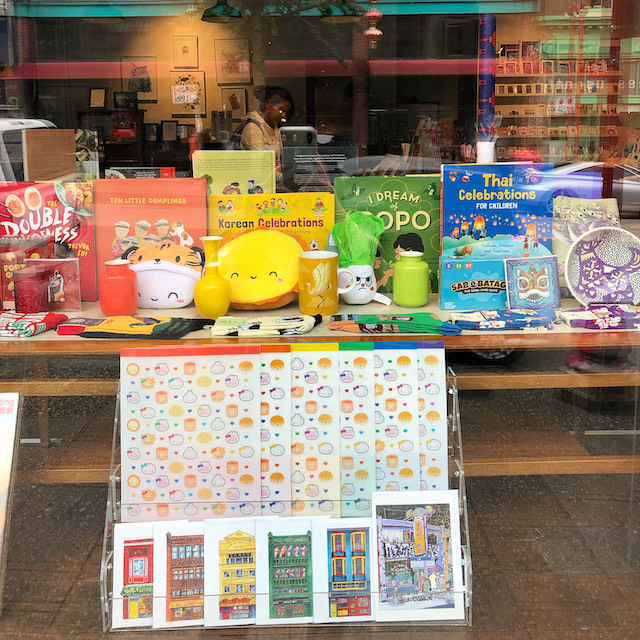 Shop in person: 168 East Pender St, Vancouver; Thurs to Mon 10:00am to 5:00pm
Shop online: Anytime with 24/7 nationwide shipping
"Foo Hung Curios pays homage to my grandfather, Ron Bick Lee, who owned and founded an import/export business named Foo Hung Co. in 1921," says Carol Lee, chair of the Vancouver Chinatown Foundation. "Since opening Foo Hung Curios, the support has been tremendously positive – we have people from all over Canada come visit us to purchase something they saw on our social media channels or they may have heard about us through our many amazing vendors and the press community. Our e-store has been in the works for a while, and I'm so excited to open up Foo Hung Curios to all of Canada."
To celebrate the e-store they are offering all newsletter subscribers 10 percent off their first purchase.
The store continually refreshes its collection every season, in addition to organizing fun pop-ups, such as its recent Pop-In series for Asian Heritage Month, where it highlighted a variety of Vancouver's talented community of Asian Canadian small businesses, makers, and artists. Foo Hung Curios was also the location for the launch of the limited-edition Boba Grizz collaboration with international sporting goods brand Mitchell & Ness and the Canadian non-profit Canadian Chinese Youth Athletic Association ("CCYAA").
New items arriving to the gift shop include: a special Pride Picks selection of books by Asian Canadian LGBTQ+ authors, such as Kai Cheng Thom and Aaron Chan; whimsical, water-colour prints by Vancouver artist Mikayla Hong of Artbedo; Chinatown prints by Downtown Eastside-based artist ​​Jeff Wilson Art; large dim sum plushies; and exclusive bone china tea cups.
All proceeds from gift shop sales support the programs of the Chinatown Storytelling Centre.