Indoor roller skating has always been a popular activity in Vancouver, from the early days of Imperial Roller Skating Rink (1907-1914) at English Bay, to birthday parties and snow cones at Stardust in Surrey, roller derby bouts and pop-up roller discos. If you're looking for some retro fun with a modern twist, look no further than Rollerland at the PNE.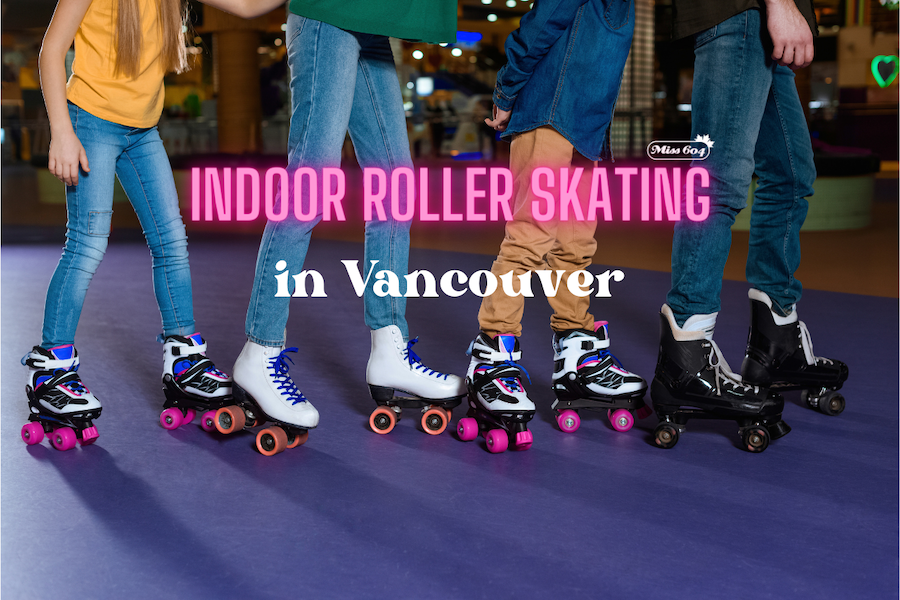 Indoor Roller Skating in Vancouver
After many years of looking for a permanent home for Rolla Skate Club, co-founders Carla and Lucy have finally found their long held dream place; a 20,000 sq/ft space to host all of Rolla's magic at the Rollerland building at the PNE in 2021.
Rolla Skate Club at Rollerland hosts open skating session and special events.
Adults Only
Skaters that are age 19+ are invited to "skate and rock" every Saturday to crowd favourite tunes. Rental roller skates are included with each ticket, or you can bring your own. Book online for $20 (plus tax/fees) per session including rentals.
All Ages Sparkle Skate Sessions
They also have a series of all-ages skates Book online for $15 (plus tax/fees) per session including rentals. Note: All skaters 12 and under must bring their own helmet. Young skaters without helmets will not be permitted to skate.
For a gala or event your organization can also buy-out Rollerland on Friday nights (accommodating 350 people) with catering and more. For team-building, smaller groups of 10-25 skates can book private 90-minute skate sessions with certified instructors. Of course you can also book birthday parties!
On top of running events at the venue, Rolla Skate Club hosts youth programs, classes, roller derby and more. Founders Smith and Croysdill are also Co-Founders of the Girls on Track Foundation. A not-for-profit whose mission is to foster important life skills in teenage girls, through participation in roller derby as skaters and decision makers.