The Rolla Skate Club is excited to announce Rollerland at the PNE! Since the start of Rolla Skate Club almost three years ago, finding a venue to host their in-person rollerskating classes turned out to be a challenging task. From having classes at parking lots, tiny yoga studios, and art galleries, to settling into the late "Skate Church" at Kerrisdale, Rolla has been everywhere.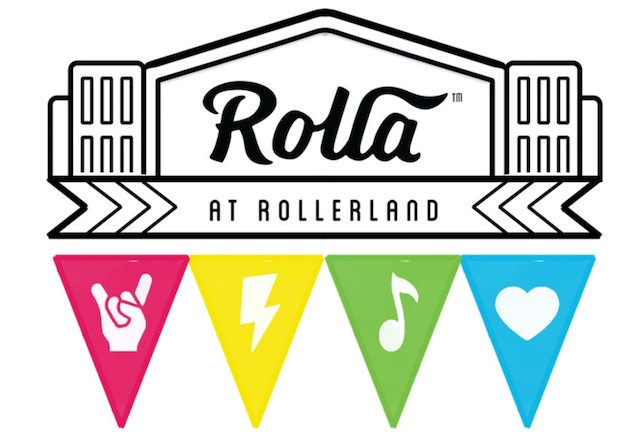 Rollerland at the PNE
From this week's press release:
After many years of looking for a permanent home for Rolla Skate Club, co-founders Carla and Lucy have finally found their long held dream place; a 20,000 sq/ft space to host all of Rolla's magic at the Rollerland building at the PNE.
With the new space, Rolla Skate Club will be able to host rollerskating classes, events, roller derby games, and even a mini indoor skate park.
In the last year and half the COVID pandemic brought many hits and changes for folks at Rolla. So being able to finally get a big win after many, many lows has brought a lot of happy tears for the Rolla team.
"It's been a long time in this community that we have been working under one umbrella or another to find a permanent home for roller skating in this city," says Carla. Having found a space for roller skating not only means a big win for Rolla Skate Club, but also for the growing roller skating community in Vancouver.

"It's so important to have a place that anyone can go to be active and build strength without judgement, that is also fun and indoors in Vancouver! Especially in the winter I struggle with being active as we all know how gloomy it gets so having a place that isn't the gym where I feel connected to a community is so beneficial to my (and many others) well being!" Margaret Gravesdale – Rolla Skate Club Customer
The history of the Building at the PNE has shifted a lot, from formerly being known as the Women's Building to becoming the Rollerland Building in the 1970's. Being able to settle in a space that has a history for women and of roller skating has also made it more special to bring the skating groove and community back to it.
The grand opening of the new and improved Rolla Skate Club home at Rollerland at the PNE will take place on Saturday, December 4th. If you wish to join the team at Rolla Skate Club to celebrate their new home at the opening and roll the night away you can book tickets online.
Follow Rolla Skate Club on Instagram for more updates and event info.