Usually the emails I receive from RollerGirl.ca promote upcoming events like their Pop- Roller Disco or a roller derby Summer Slam. This week, the email subject line was straight to the point: "Vancouverites are Roller Skating!"
While their flagship store in Vancouver store is currently closed, they are busier than ever shipping skates all over Canada and offering no-contact pick-up in Vancouver. With Dr Bonnie Henry saying we should all enjoy time outside, I decided to ask these expert where to find the 5 best places to roller skate in Vancouver: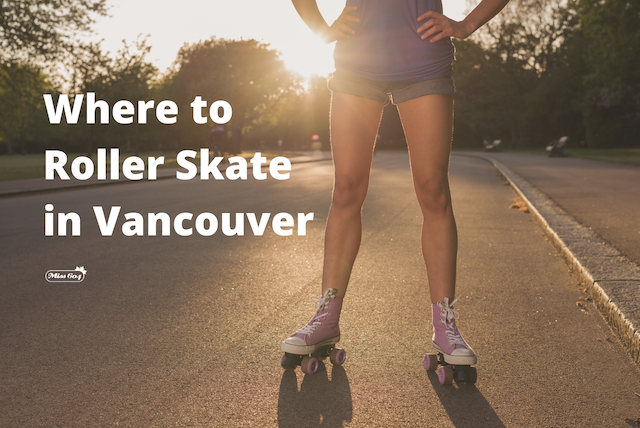 5 Best Places to Roller Skate in Vancouver
Here's what RollerGirl.ca had to suggest:
Stanley Park
Anything with wheels has been moved from the Seawall to Stanley Park Drive to encourage physical distancing for the time being. It is smooth but does have some hilly portions leading up to Prospect Point. However, when the Seawall reopens, that is a long, flat, and beautiful route.

The Arbutus Greenway
New concrete for kilometres!

The super smooth concrete around Science World
For practicing dance skating and basic skills.

Rolla Skate Club events and classes (when we can do so again!)
Roller disco parties, skating lessons, fun times.

The Central City Funpark
Now open! Metro Vancouver's largest indoor amusement park.

Every skate park in the city (when open after COVID-19 restrictions)
Yes, roller skaters are taking on the skate parks, and it's a lot of fun!
About RollerGirl.ca
RollerGirl.ca was founded by Lisa Suggitt (aka RollerGirl) in March 2003.
Lisa has been an avid roller skater since the age of 5. She loves to take her roller skates to the skatepark, for a fast skate around the Seawall, or just play around some smooth concrete with friends and good tunes. She played roller derby for 10 years, coached the early days of the Terminal City Roller Girls and started the Vancouver chapter of Chicks in Bowls. Lisa is a roller skate fanatic and loves to share her passion with the world.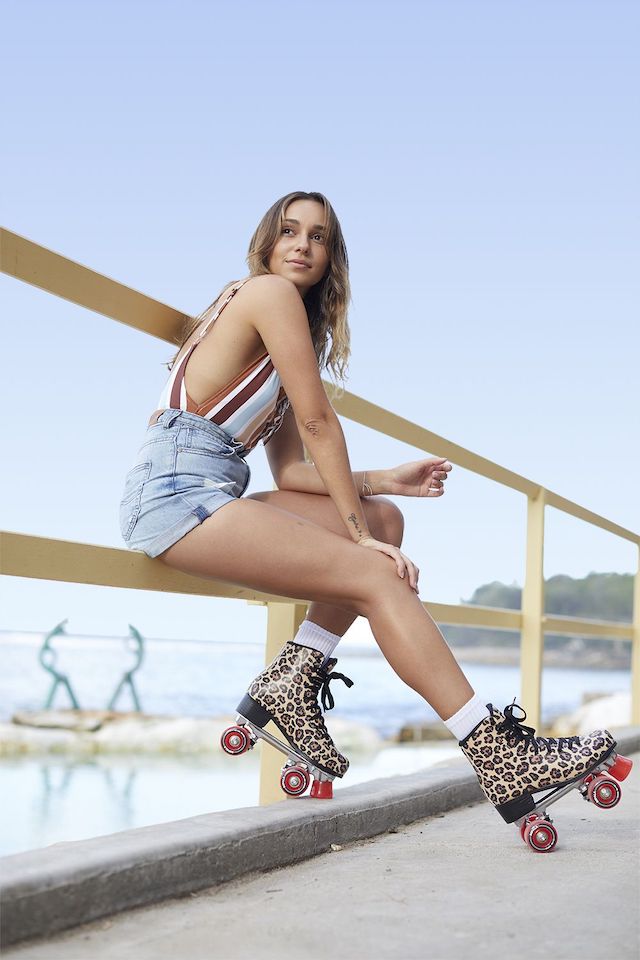 On July 22nd 2007, after 4 years of operating online exclusively, they opened a brick and mortar retail store in Vancouver. They quickly outgrew the space and, on April 1st 2011, moved the business to a bigger location on Vancouver's trendy Main street area (185 E 11th Ave, Vancouver).
RollerGirl's mission is to help cultivate a strong new roller skate culture. This involves making roller skates and roller skate parts accessible to everyone, providing information and support to roller skaters, and supporting roller skating organizations across the country and abroad when possible.
They have extensive procedures in place to ensure that your roller skates and gear will fit perfectly the first time, but if an item needs to be exchanged for a different size or model they have one of the best return policies in the industry.
UPDATE 2021: Rollerland at the PNE a New Indoor Roller Skating Hub in Vancouver
UPDATE 2022: Rollerland is hopping! Book your session time today.