The cherry blossoms are making their first appearances, the days are getting longer, and Spring Break is on the horizon! Even if you weren't able to scoop up a spot in some of the sold out day camps, there are still several Metro Vancouver attractions offering programming. Here are my top picks: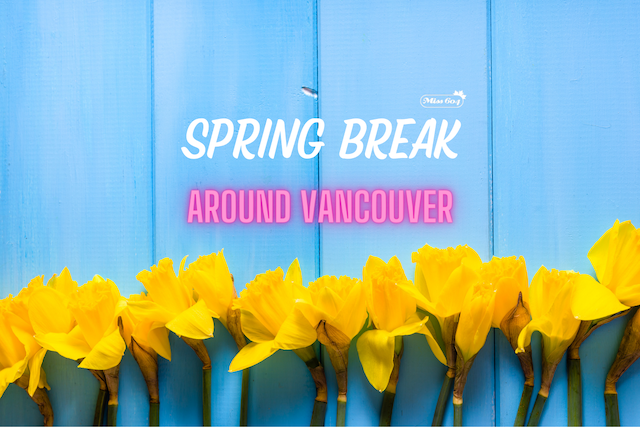 6 Vancouver Spring Break Activities
1. Burnaby Village (March 14-25) Take a step back in time and see how homes and businesses used to look, while learning more about the different cultures that helped shape communities like Burnaby. Free admission for this 10-acre open air museum, and the restored 1912 carousel is open once again for rides ($2.65).
2. Spring Break at the Fraser River Discovery Centre (March 12-27) On-site, the FRDC will run a variety of activities that explore the mighty Fraser River in different ways, from its diverse ecosystem to its significant contributions to the region's culture, history, and economy.
3. Spring Break at Britannia Mine Museum (March 12-27) All kinds of strange creatures hide in the depths of our freshwater ecosystems. Using the power of magnification, an Interpreter will introduce you to some of the miniature mud monsters that live at the bottoms of creeks, rivers, and wetlands. These animals may be tiny, but they can tell us surprising amount about the health of their environments. Drop in programming included with general admission.
4. Spring Break at MOS (March 15-25) Drop in for the Museum of Surrey's sustainability-themed spring break activities. There will be take-home craft kits, scavenger hunts complete with prizes, a seed craft, bubbles and appearances by a special guest – Raj the Raccoon.
5. Evening Programs at the Space Centre (March 16-25) During your visit you'll watch a Planetarium Star Theatre show, experience a science demonstration in the GroundStation Canada theatre and visit the Observatory, with a tour of our ½ metre Cassegrain telescope, where you will have a chance to discover more about how astronomers use light to learn about stars.
6. Crafts at the Granville Island Kids Market (March 14-25) Visit weekdays during Spring Break for the craft workshop series from Luminous Elephant. Arrive early to sign up as it is first come, first serve. The crafting table will be set up on the main floor near the Adventure Zone.
More Attractions
Check out the big March Events in Metro Vancouver list for single-day activities, concerts, and more like the free family-friendly CelticFest Vancouver outdoor festival the weekend of March 19-20.