The Burrard Arts Foundation ("BAF") has announced two new artist exhibitions by local artists Karin Jones and Sara Khan between January 13th and March 19th of this year. These exhibitions are the culmination of the artists' studio residencies at BAF during fall 2021.
Karin Jones and Sara Khan Burrard Arts Foundation Exhibitions
When: January 13th to March 19th, 2022
Admission: Complimentary
Where: Burrard Arts Foundation (#2 – 258 East 1st Ave, Vancouver)

Street parking is available in the surrounding area.
BAF aims to promote the development of local artists, sparking important conversations on social and cultural matters – and these new exhibitions are no exception.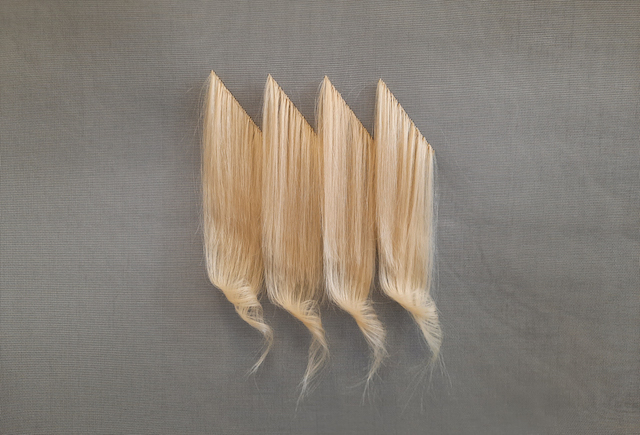 Karin Jones, The Golden Section features geometric arrangements made from human hair extensions that Jones purchased from a local beauty supply shop. Borrowing from traditional wig-making methods, the result is intricately arranged hair compositions that continue Jones' longstanding exploration of identity and race through fine craft; an arresting contemplation of the artists' own desires and the ramifications of bleached blonde hair.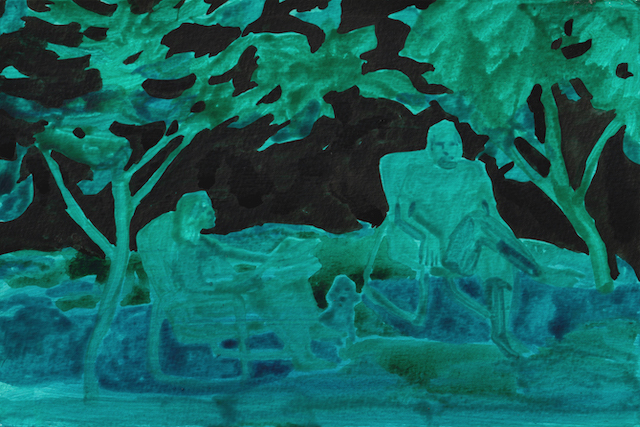 Sara Khan, Sanda Rd Key Dhund – Mists of Sanda Rd consists of the artist's reflections on her home in Lahore, Pakistan, before moving to Vancouver in 2014. The project combines memory and fantasy, creating other worlds where loved ones and mythical beings converge within a shared landscape. Having primarily worked with watercolour in recent years, the artist took her residency at BAF as an opportunity to explore new material strategies, using charcoal, graphite, and acrylic paint to soften the viewers' efforts to differentiate between person and creature.
Christian Chan, Founder and Director of the Burrard Arts Foundation said, "The COVID-19 pandemic has been challenging for us all, and has drastically impacted the ability for artists to share their work with the world. The new year is a great opportunity for Vancouverites to support local up-and-coming artists that are seeking exposure to new audiences."
BAF will also shortly announce the selection of multiple local artists awarded residency and exhibition space as part of their 2022 Residency Program. More information on the artists awarded residency this year will be shared in the coming weeks. Winners are selected by a diverse committee representing the local arts, media, and business communities.
The Burrard Arts Foundation has a COVID-19 safety plan in place to ensure gallery visitors are safe. The safety plan is inclusive of the following considerations: Quantified and monitored visitor capacity, provincial health standards in accordance with Workplace BC, and onsite BAF staff available for communication.
Related:Burrard Arts – Emerging From Architecture; Burrard Arts Foundation Announces 2021 Artists in Residence; Burrard Arts Foundation: Annie Briard, Sandeep Johal and Josephine Lee; Burrard Arts Foundation: Russna Kaur, Cara Guri and Olivia di Liberto