The Burrard Arts Foundation ("BAF") in collaboration with The Architecture Foundation of British Columbia ("AFBC") presents Emerging From Architecture, an exhibition that highlights notable emerging architecture practitioners as exemplified by past and present winners of the AFBC's annual Emerging Firm Award.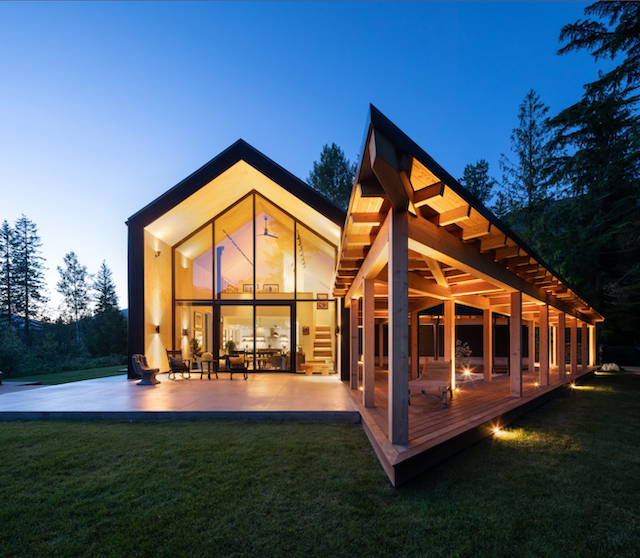 Emerging From Architecture
Reception: November 18, 2021 from 6:00pm to 9:00pm
Exhibition: November 18 to December 18, 2021; Tuesday to Saturday 12:00pm to 5:00pm
Location: Burrard Arts Foundation (#2 – 258 East 1st Ave, Vancouver)
Admission: Complimentary

BAF has a COVID-19 safety plan in place to ensure gallery visitors are safe, including capacity limits. Proof of vaccination is required to visit the Gallery.
By showcasing significant concepts and projects from the firms' portfolios, the exhibition will reveal how each firm's practice has evolved from inception, highlighting core principles that have remained consistent through the continued development of their work. The exhibition aims to bridge the seeming gap between the early conceptual thinking of emerging architects and the practical knowledge gained by working firms.
The exhibition will showcase the work of the recently announced 2021 award recipient, STARK Architecture, as well as past award winners, including: Measured Architecture, D'Arcy Jones Architects, MA + HG Architects, and Leckie Studio Architecture + Design.
"This Award recognizes the development, success and contributions of emerging architectural firms. It is given to firms that have shown exemplary promise, clear vision, and defined goals in the practice of architecture," says Kim Barnsley, Chair of the Awards Committee at AFBC. "It also celebrates and encourages newly-established firms that have embraced broader, contemporary types of practice reflecting the changing nature of the profession. "
BAF's Founder and Board President Christian Chan (a developer and former student of urban design and architecture) says, "Arguably more than any other art form or creative practice, architecture impacts our daily lives; it literally shapes the places in which we reside, work, and interact with one another, and greatly influences the overall experience of our cities."
Emerging From Architecture is part of a new series of special exhibitions at BAF that reaches beyond the organization's mainstay of contemporary visual art to highlight other creative practices that contribute to the cultural identity of Vancouver and BC. Chan adds, "BAF's mission is to amplify creative culture in pursuit of collective inspiration, and we are delighted to highlight the work of those who seek to answer the question of how our built environments can support a healthy, creative, and inclusive life for all citizens."
Burrard Arts Foundation is a registered Canadian charity driven by a deep belief that arts and culture have the power to measurably contribute to better cities and healthier communities. BAF envisions a future where cities develop, evolve and thrive with arts and culture at their core, bridging cultural divides, promoting social cohesion and inspiring people to open their minds to new perspectives.
Related: Burrard Arts Foundation Announces 2021 Artists in Residence; Burrard Arts Foundation: Annie Briard, Sandeep Johal and Josephine Lee; Burrard Arts Foundation: Russna Kaur, Cara Guri and Olivia di Liberto