Secret Path Week is a national movement commemorating the legacies of Gord Downie and Chanie Wenjack, and takes place annually from October 17-22. This is a meaningful week as October 17th and 22nd respectively mark the dates that Gord Downie and Chanie Wenjack joined the spirit world.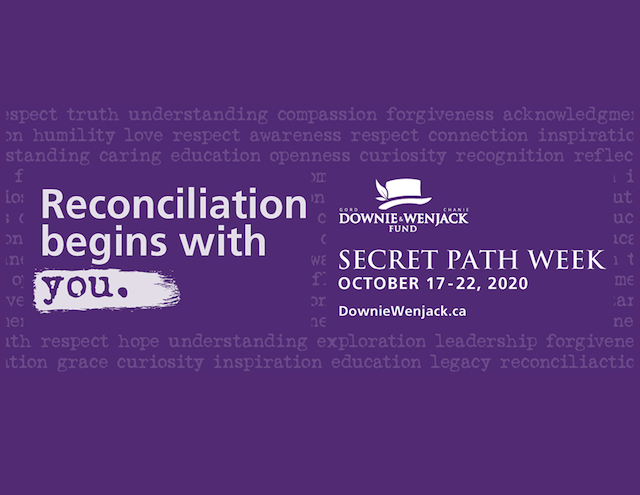 Secret Path Week
The call is put out to all Canadians to use Secret Path Week to answer Gord Downie's call to action, to "Do Something" by creating a reconciliACTION and furthering the conversation about the history of Residential Schools.
Due to COVID-19, the bulk of activities taking place during the 3rd Annual Secret Path Week are taking place online. View the full events calendar here and see what's coming up the rest of the week:
Monday, October 19, 2020
Tuesday, October 20, 2020
Wednesday, October 21, 2020
Thursday, October 22, 2020
Friday, October 23, 2020
About the Gord Downie & Chanie Wenjack Fund
Inspired by Chanie's story and Gord's call to build a better Canada, the Gord Downie & Chanie Wenjack Fund aims to build cultural understanding and create a path toward reconciliation between Indigenous and non-Indigenous peoples. The goal is to improve the lives of Indigenous people by building awareness, education, and connections between all Canadians.