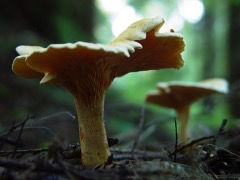 Using the ingredients and tools the land provides us is something we can all learn and appreciate, especially given the bountiful place which we call home on the traditional, ancestral and unceded territory of the Squamish, Tsleil-Waututh and Musqueam Nations.
At this time of year, the forests can open up with unique seasonal plants and fungi that can be used in a variety of ways. You can learn and put to practice some of these uses when you sign up for these upcoming foraging events in Vancouver:
Foraging Events in Vancouver
Saturday, October 24, 2020
Lessons from the Forests:
Natural dyeing with mushrooms, lichens, and plants
Join wildlife ecologist and mushroom dyer Zoe McDonell and local Musqeaum artist Rita Kompst as they provide an overview of foraging and harvesting natural dyes from the forests of the Pacific Northwest using mushrooms, lichens, and plants. Discover how to ethically harvest mushrooms as they discuss the deep roots of these colours through blending traditional Coast Salish knowledge with modern science. This webinar is for anyone looking to view the forests around us in a different light and for anyone who wonders what is out there after the rains come.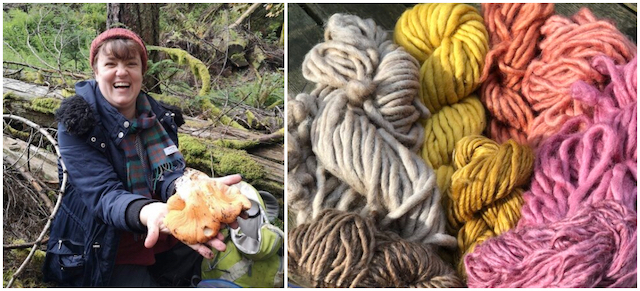 November 21 and 22, 2020
Foraging and Dyeing with Plants and Mushrooms:
Blending traditional Coast Salish knowledge with science
Blending Indigenous knowledge with western science, Rita and Zoe bring an unparalleled scope of knowledge and experience in the field of natural dyeing in British Columbia. This in-depth workshop will introduce workshop participants to the magic and wonder of natural dyeing using local sources. Workshop participants will learn the basics of foraging for dye materials as well as how to use these in practice to create beautiful colours. The workshop is a balance between traditional Indigenous ecological knowledge and western science. Both perspectives provide students opportunities to deepen their connection with the natural world.
November 1, 8, 15, 2020
Wild Mushroom Foraging
This foray focuses on how to safely identify wild mushrooms. The ever-popular wild edible identification trips are 2-hours of easy walking, with a wildcraft guide, through BC's forest. You'll stop to identify whatever can be found, such as porcini, chanterelle, honey, and wild oysters (note: this is not a live cooking demo or a harvesting trip, ID only).
Foraging for Beginners
This is a full beginner foraging training program designed to kickstart your foraging journey. With over 5 hours of video training content, you will be guided step-by-step on how to find delicious edibles in the forest, meadows, ocean, and urban areas of BC. Each video has a comment section where you can ask Chef Robin Kort your trickiest questions. Swallow Tail have also included delicious recipes where Chef Robin will show you just how to prepare wild edibles in a way that will make your dishes shine!
Medicinal Plants of the Pacific North-West
In this course, you spend 2 virtual hours with videos from Métis herbalist, Lori Snyder. For the past 25 years, Lori has been teaching, studying and researching wild plant medicines. Combining an Indigenous perspective and European herbal traditions, Lori's vision is to create native, edible and medicinal food forests throughout our urban landscape. In this online program, Lori will teach you to stop seeing 'weeds and wilds', and instead open your eyes to tasty edibles and traditional medicines. Follow her through her medicinal urban garden to learn about these amazing healing wild plants, both native and invasive. Learn how to identify, care for and prepare these powerful plants into simple medicines like tinctures, tisanes and balms.
Foraging Events In Tofino…
October 23-25, November 6-8 and 20-22, 2020
Forage Tofino
Guests can join Chef Terry Somerville in Tofino for a series of Forage, Harvest, Feast weekends where he will be joined by master forager and past 1909 Kitchen Chef Paul Moran for a full day foraging adventure followed by a feast prepared by Chef Somerville back at 1909 Kitchen. With many generations of foragers in his family, guests can learn responsible foraging techniques and edible plant identification from Paul Moran, who knows the best spots for chanterelle and porcini mushrooms, along with sea asparagus and other seaweeds, and other delicious foragable treats. Paul will hand the bounty of ingredients over to Chef Somerville, who will prepare a cornucopia of fall flavours in a multi course feast for guests.