The H.R. MacMillan Space Centre presents Cosmic Nights: Dark Energy on November 28th. Through a planetarium show, guest lectures, demos, and trivia, you can explore the mysteries of the dark energy that is said to permeate all of space and accelerate the expansion of the universe.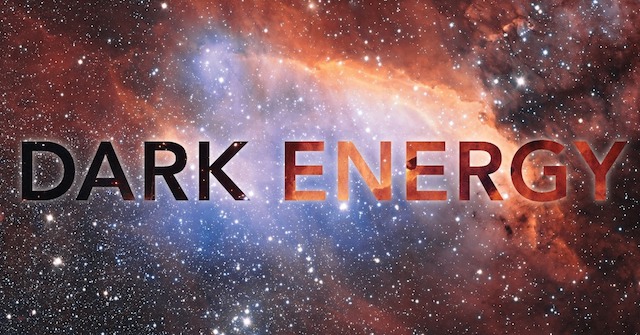 Cosmic Nights: Dark Energy at the Space Centre
When: Thursday, November 28, 2019 from 6:30pm to 10:00pm
Where: H.R. MacMillan Space Center 1100 Chestnut St, Vancouver, BC
Tickets: Available online
Learn more about current missions and hot topics in astronomy and space exploration in this fun evening of science and socializing. There will also be drinks available at this 19+ event.
Doors open at 6:30pm and "How Can We See the Invisible" starts at 7:00pm. From 7:30pm to 8:30pm watch the "Dark Side of the Universe" show in the Planetarium Star Theatre. The Dark Energy will run from 9:00pm to 9:30pm. The bar will be open from 6:30pm to 10:00pm in the Cosmic Courtyard.
"How Can We See the Invisible" (GroundStation Canada Theatre)
Astronomers use a variety of tools to help us see things beyond the visible spectrum. This short demonstration will show you a variety of techniques astronomers use, as well as some fun trivia with prizes throughout to test your observation skills!
"Dark Energy" lecture by Dr. Gary Hinshaw
We live in an expanding universe: ever since the pioneering observations of Edwin Hubble in the 1920's we have known that galaxies are, on average, all moving away from each other. It has long been supposed that the expansion rate is slowing down with time due to the gravitational pull of each galaxy on its neighbour, but in the last two decades we have come to learn that the expansion is actually speeding up due to something we call dark energy. Dr. Hinshaw will describe the observations that lead us to these conclusions, and efforts that are underway – including some of his own – to try and understand just what dark energy is.
"The Dark Side of the Universe" – Planetarium Star Theatre
From Dark Energy to Dark Matter, our astronomer Rachel Wang will take us on a visual journey to help us understand things that hard to visualize, the big unknowns of the universe, and some of the not-so-crazy ideas that may help explain them.
Beer from Red Truck Beer Company and wine from Hester Creek Estate Winery will be available for purchase. For more information follow H.R. MacMillan Space Centre on Twitter and Facebook.