Do you have a favourite local product? Do you follow them on Instagram, share their latest brand updates, visit them at the Farmers Market, or know just how hard local artisans work to bring us their awesome wares? Nominations are now open for the brand new Vancouver Magazine "Made in Vancouver" awards.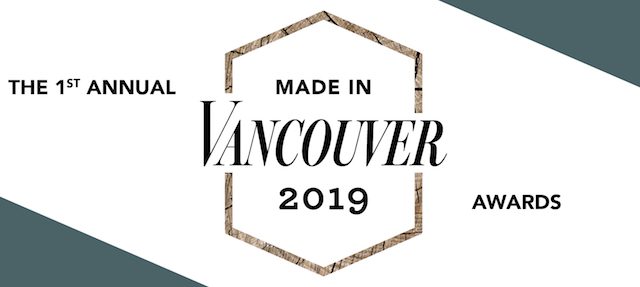 Made in Vancouver
Vancouver Magazine is looking to fill the pages of its summer issue with the best local artisans.
"Made in Vancouver" will feature the most innovative makers and creators whose products line the tables of craft fairs, farmers markets, local boutiques, and pop-up shops that sprinkle Vancouver.
Participants can enter in any of six categories, including Food, Drink, Style, Beauty, Fitness, and Home. And just in case your product doesn't fit into any of the aforementioned, the editors have included the Wildcard category to celebrate the imaginative and quirky.
Submissions are open until February 15th. Winners will be featured in the July/August issue of the magazine and invited to participate in an exclusive pop-up this winter.