by

Disclosure: Sponsored Post

— This post is sponsored by Metro Vancouver's Love Food Hate Waste campaign. Please review the Policy & Disclosure section for further information.
This is one time of year where we really start watching our spending (and our waistlines) with so much to do, so many gifts to give, and so much delicious food to eat. It's tough to stay on budget, but there are a few ways to avoid breaking the bank while still having a lot of fun!
6 Ways to Save Over the Holidays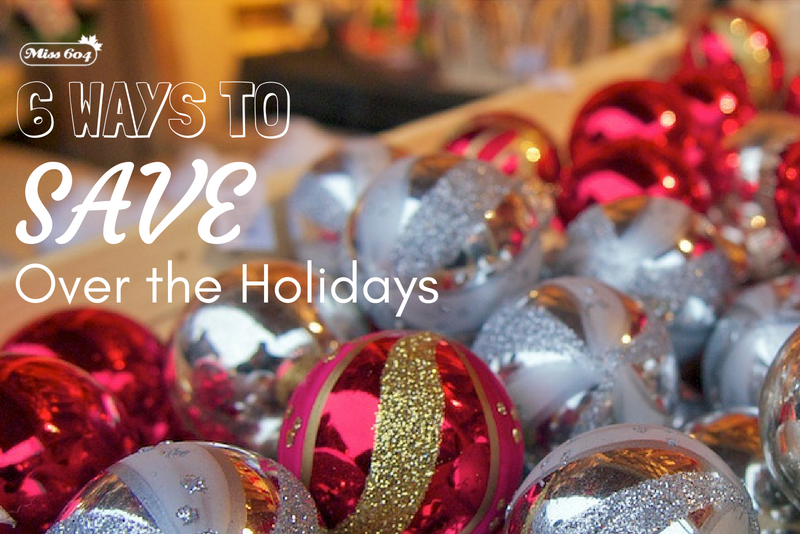 1) Make a Budget, Track Spending
I love my apps! As a business owner I use accounting apps and software and I've started to use a few for my personal spending as well. Here are a few to try:
Mint Money Manager (Apple)
PocketGuard Budget App (Apple) (Android)
You Need a Budget (Apple) (Android)
2) Give Gifts à la Secret Santa
Mix it up with family and friends and do a Secret Santa gift exchange. My family is large – and it spans two countries – so we always do Secret Santa. Around Thanksgiving, everyone's name is put into a bowl and then selected in pairs. The list of who-is-buying for-who this year is then circulated by email. You end up purchasing only one gift instead of twenty, and the gift opening event is always fun as there are so many surprises.
3) Gift Your Skills
I don't necessarily mean a coupon for "one free hug," but you're probably great at something and can offer that to someone as a gift! Can you build, fix, cook, write, take photos, or drive? If it were me, I could offer to build a website or do blog consulting as a gift for someone – in fact I have in the past.
4) Choose Cheaper Traditions
Brew a cup of locally roasted coffee at home instead of buying the latest candy-topped creation at a local shop. Go for a walk in Stanley Park with a loved one instead of making another trip to the mall. Read stories as a family, or have a crafting party where you can make lovely DIY gifts and ornaments.
5) Attend Free Holiday Events in Metro Vancouver
I have a list with over a dozen activities that won't cost you a rounded-up-or-down penny! Cherish experiences, not stuff, this season.
6) Waste Not, Want Not
Overcooking or wasting your food are two of the worst money wasters during the holidays. The single biggest reason that people waste perfectly good food is that they buy food without a plan for how to use it. Make a plan when shopping for groceries or holiday parties.
Here are some tips:
Serve just enough so that guests eat their fill and food isn't wasted.
Store your food in a way that can help it keep longer.
Portion your leftovers and store them safely to plan your lunches. They'll keep for a couple of days in the fridge or months in the freezer.
Use up your holiday leftovers in innovative ways. Make a dedicated "leftovers night" and plan a recipe. iValueFood.com recommends that you think about "ingredients" rather than "leftovers".
Metro Vancouver estimates that each household produces $700 worth of avoidable food waste per year (2014 food prices).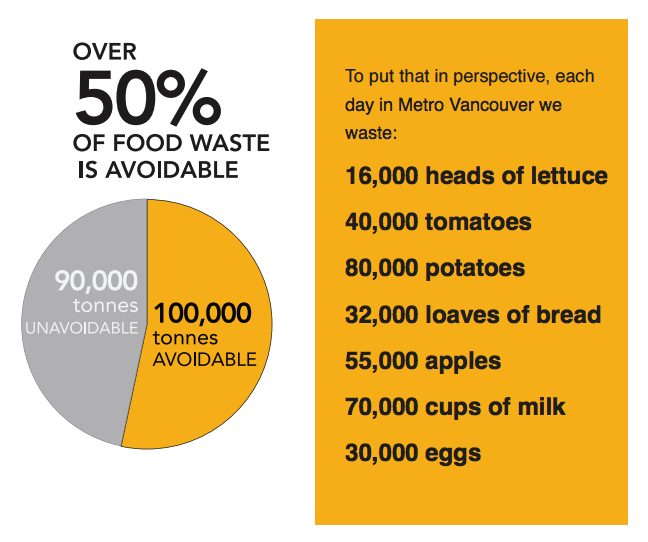 Over half of the food going into Metro Vancouver's garbage, food scrap bins and down the drain could – at some point – have been eaten. That's over 100,000 tonnes per year! For more holiday saving tips, and to find ways to reduce your waste this Christmas, check out Metro Vancouver's "Tips to Celebrate with Less Food Waste."