There is a new haunted house fundraiser this season, taking over the Beaumont Studios gallery space with a Haunted Circus theme, from October 14th to October 31st.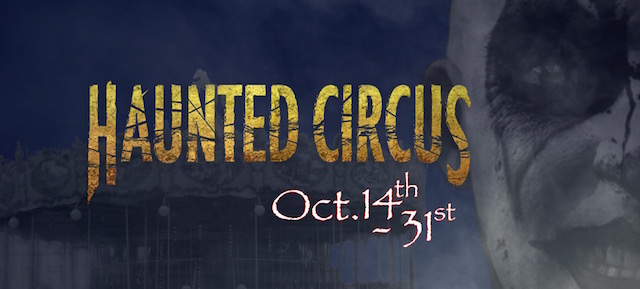 Haunted Circus
Where: Beaumont Studios (316 West 5th Ave, Vancouver)
When: Sun – Wed 3:00pm to 10:00pm; Thurs – Sat 3:00pm to 2:00am
Admission ​Adults (over 12) $10, Youth (under 12) $5. Available online in advance or at the door at no extra cost. Guardians must accompany children under 12 years old after 6:00pm for their own safety.
The Circus is coming to Vancouver with all the terrifying clowns and circus performers to give you nightmares. The circus will be open to families and young children during the day but as the sun goes down the clowns come out. Live actors and special effects will bring the circus to life.
The event organizers have a powerful personal story of the support they received from BC Women's Hospital and the BC Women's Pregnancy Loss Clinic. As such, 100% of proceeds from the event will benefit the BC Women's Hospital.
Follow the event on Facebook and Twitter for more information.