Comedy is alive and well at the 35th Vancouver International Film Festival ("VIFF"), where you'll find screenwriter/star Taylor Hill's latest satire, Marrying the Family. I had the chance to chat with Hill ahead of her previous VIFF hit, Leap 4 Your Life back in 2013, and I've followed up three years later to find out more about her latest funny feature on the foibles of weddings.
Marrying the Family
"Weddings are always stressful, and always great places to find some stories."
"I just love comedy and I feel like you can talk about serious subject matters with comedy. It's always more funny and honest." Hill told me over the phone after a full day of completing work on the film. It's described in its VIFF bio as herding a cast of crazy cats into a scene-stealing, off-the-wall ode to to putting a ring on it. Or not.
Weddings are a balancing act in and of themselves, with sweet, romantic, and love-filled moments juxtaposed with stress and chaos, and Hill has harnessed that energy, offering a a lot of credit to those who have helped get each of her films off the ground, and onto film festival screens.
"We had Gary Hawes as director for Leap, and I was so naive to the experience. He literally was like a master class in film making, he walked me through everything, gave me so much creative control and helped build up my confidence. It was such a great experience."
Marrying the Family has been a different experience, since she now knows what can be expected — or unexpected — when it comes to indie filmmaking. Hill says there are always hiccups and things that fall through the cracks, but she's greatful for the experience around her. "We're really lucky to have Peter Benson as a director because he comes from an actor background. I thought he would be a great director for Marrying. He can relate and help us improv."
"I think I learned that my mom and I are a really good team, I can really rely on her."
One relationship with a winning formula for both films is that between Hill and her mother, who initially encouraged her to write and be her creative self, when she dove into Leap in 2013.
"I wanted to do another movie because I had such a good experience with Leap and it was so fun. Festivals are great and I just really wanted to get back to writing and being behind the camera again."
Family weddings inspired her to write this film, having attended a string of them last year, and realizing that they are the perfect arena for bringing together a collection of characters.
"I find whatever I'm going through, I just try to be honest, and that's where the humour comes from. It also helps that I have really good actors that can take my lines, that maybe aren't funny, but do what they do and make them funny. And editing. Editing is the best."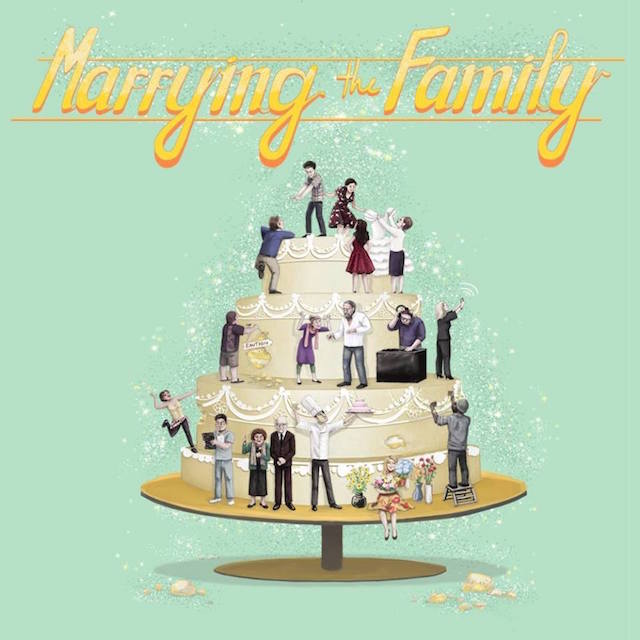 Marrying the Family Screenings
When: October 2nd at 6:00pm & October 8th at 1:30pm
Where: Rio Theatre & International Village
Tickets: Available online now.
#MustSeeBC at VIFF
In advance of the festival, the #mustseeBC campaign, presented by TELUS Optik Local, invites audiences to preview trailers and VOTE for their favourite films. The film that gets the most fan votes takes the title "Audience Must-See-Film" and earns a Special Post Festival Red Carpet Screening! Vote for Marrying the Family here.
Win Tickets
Miss604 is proud to be the media partner & sponsor of Marrying the Family at VIFF this year. I have a handful of passes to give away to its premiere screening on Sunday, October 2nd at 6:00pm. Here's how you can enter to win:
Leave a comment on this post (1 entry)
Like, comment on, or share this post on Facebook (1 entry)
Post the following on Twitter (1 entry)
RT to enter to win tix for @mtf_movie at @VIFFest from @Miss604 #MustSeeBC http://owl.li/LV7i304bfrg
I will draw 2 winners, who will each receive a pair of tickets to the film, at 9:00pm on Tuesday, September 20, 2016. Follow Marrying the Family on Facebook, Twitter, and Instagram for more information about the film.
Miss604 is a proud media partner of VIFF & Marrying the Family
Update The winners are Jenny & Stacey & @ranjpower!