Over at SnowSeekers they are still in ski mode and will be until the last deck party and the last slush cup has been awarded. They love the snow and the culture that surrounds it.
SnowSeekers sent their correspondents to the big and the small to discover the history behind many of our beloved resorts. The stories are astounding, interesting, heart-warming and sometimes tragic. Meanwhile other writers found cross-country ski gems like Wells and places to soak it all in. Check out the links and decide where you will go spring skiing.
SnowSeekers BC Snow Stories for March 2016
From coal towns to town dumps, BC is based on them all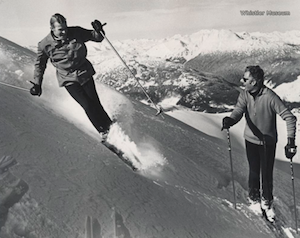 Fifty years ago pioneers wearing skis scoured the back-country of BC looking for the perfect slope for the burgeoning ski industry. Standing at the base or the peaks of mountains they'd excitedly wave their arms at what they envisioned. If only they knew what they were creating!
Whistler from a town dump, Kimberley from an abandoned ore mine and Fernie from a coal tow. Who would have believed it! Check out the history of your favourite BC mountain resorts here.
Alberta has mountains but coulees work too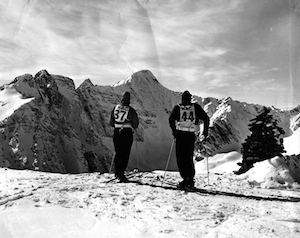 Who says you need mountains to ski? Sometimes you just have to be creative. Sure – Alberta has great mountain resorts like Lake Louise, Nakiska, Castle and Marmot but they also have canyons and coulees to create their own snow sport oasis.
Find out how tar, trucks, bricks and lands missed by glaciers have all contributed to the history of skiing in Alberta.
Whistler Blackcomb offers chance to break world vertical record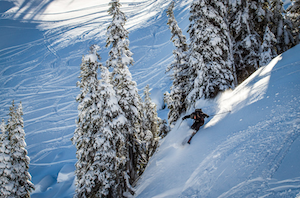 It's going to be tough to beat the vertical record set by Pierre Marc Jette of Whistler. He amassed 1,857,812 vertical metres of skiing last year in his quest to raise funds for Alzheimer's research. With the WB+ tracker system we can all track our stats like he did and maybe just maybe – pass his record.
Check out the fascinating story here about his exhausting efforts to break the vertical ski record.
Powder nirvana isn't always on the slopes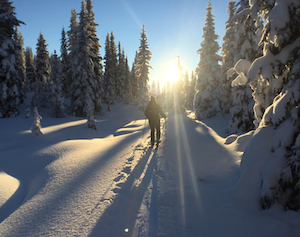 Trust "Powder Matt" to find the fluffy stuff – be it on the slopes or at the end of a highway. Follow Matt to the town of Wells deep in the Cariboo Mountains where sledders and cross country skiers can all find space to pursue their snow-covered passion.
Check out the powder hound nirvana story here.
The hot and the cold of the Columbia River Valley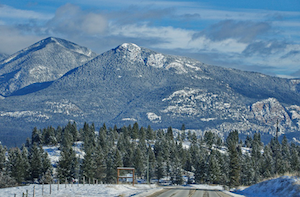 It's the last run of the day and your body is begging for mercy. You've carved and skied until the burning is unbearable. The only thing getting down that last pitch is the thought of sinking into a big beautiful naturally heated hot pool. Ahhhhh – dreamy.
Find out from Leigh McAdams how you can ski at Panorama then soak in Radium Hot Springs in the Columbia River Valley.
Life-long buddies are up for the challenge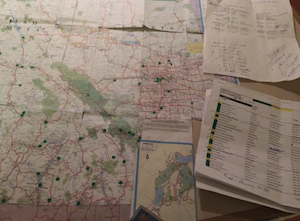 What would it take to get you to ski every resort in BC and Alberta? For Ted Allsopp and Greg Scott it was just a simple challenge. The life-long buddies accepted the challenge while on a chairlift but took it one slope further….they challenged each other to ski all of BC Alberta, and well, heck…all of Canada! Did they ski them all? Can you?
Check out the story of lifetime pals and the SnowSeekers Challenge here.
Longer days means more time on the slopes for beautiful spring conditions. Follow SnowSeekers.ca on Twitter and Facebook for the latest news, updates, inside tips, and information about how adventurers of every kind can enjoy the snow in BC.